Discussion Starter
·
#1
·
Figured as my build is going incredibly slowly I may as well start a pictoral journal! This is a 75 I picked up off of craigslist with the stand, T5 NO dual lamp, and Aqueon 75 HOB filter along with various supplies for $150. The plan as this point is to collect the majority of my decorations, flora and fauna around NC once it's up and running. I want to build a planted riffle tank (Vallisneria sp, etc) with a mix of darters, shiners and chubs with some crawfish or some arthropod that could survive with but not eat the fishes and plants. Looking to go low tech.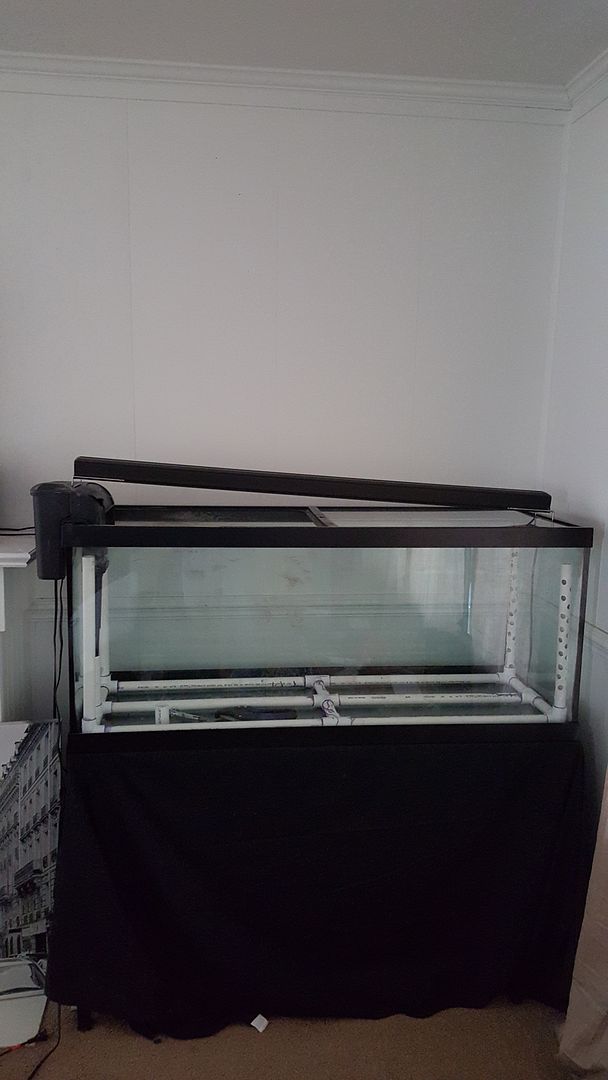 Built sliding glass canopies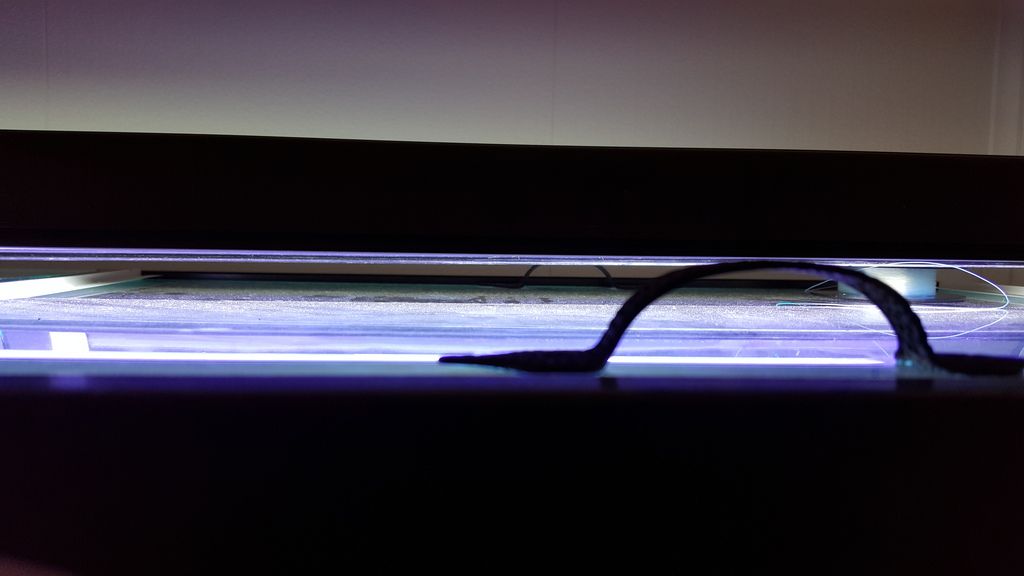 The river manifold is 3/4in PVC with two 1" inlets and two 3/4" inlets. The hob is attached the inlet and the caps are only temporary until I order my JBJ SP2500 powerheads (530gph) and filter pads from Swiss Tropicals.
First test fit and fill with driftwood that had been soaking for several weeks...
I do still need to build a canopy to properly mount the light and need to order proper bulbs.
For gravel I used Quickrete Pea Gravel as a cap over a mixture of Scotts Topsoil and Special Kitty cat litter.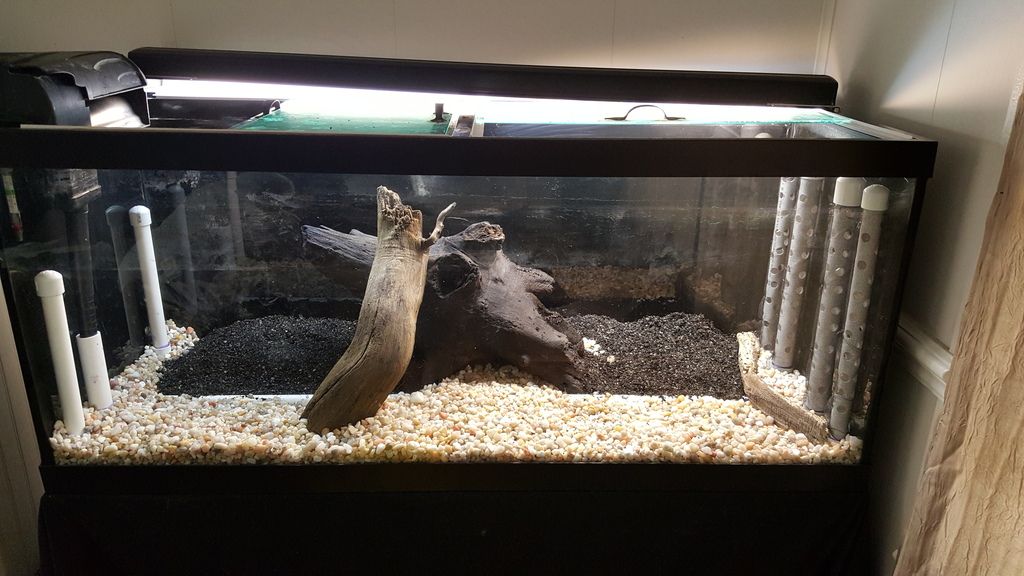 The soil is only across the back half of the tank.
The Hygrophilla difformis is planted in what I'm hoping will be a good current break. (sort of native, introduced species in Florida according to USDA) It was grown emmersed so I'm waiting for the leaves to shed.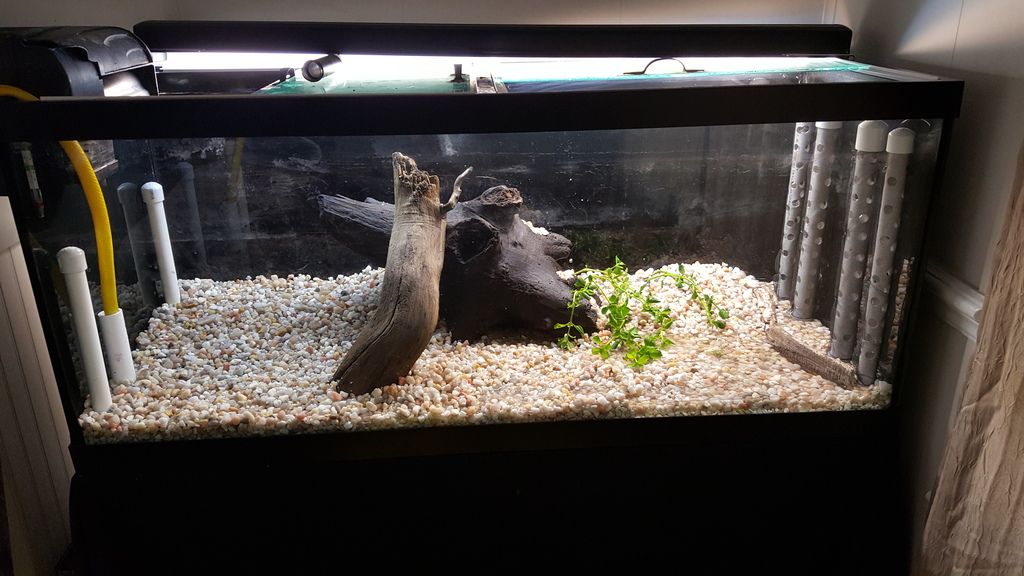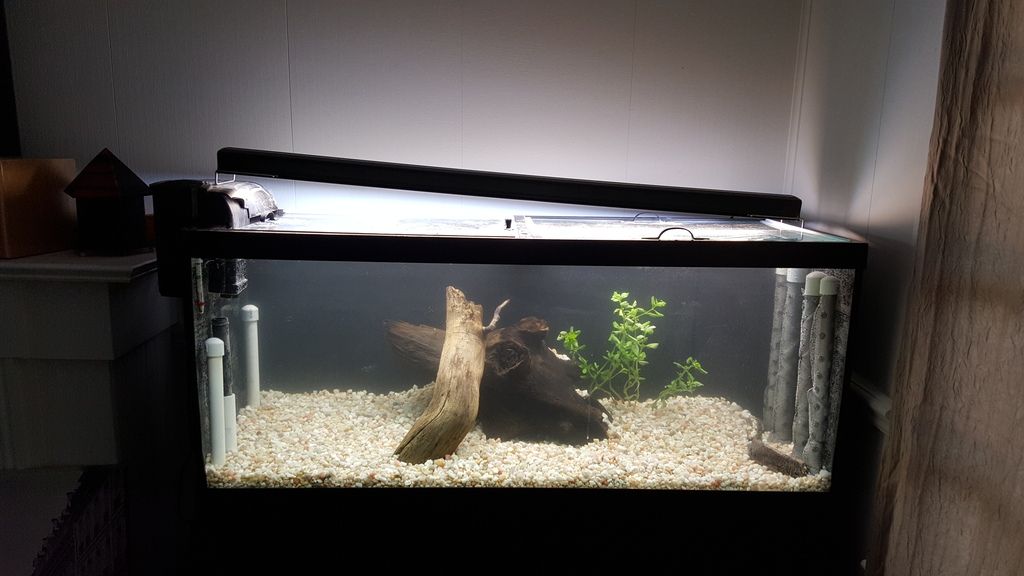 Looking for comments, ideas, constructive criticism.