Size: 60"x18"x18"
Filtration:
http://www.tropicalfishstore.com/seaclear-system2.htm
Lighting: 2 units of
http://www.google.com/m/products/de...ptab=c&ei=7kRGTZj0Kom-NuDE2jc&ved=0CBwQ8wIwAg
Ferts: DIY CO2, PPS-Pro
Fish: 5 clown loaches, 3 tiger barbs, 3 rainbow sharks, 7 SAE's, 5 Cherry Barbs
Plants:
Pogostemon Erectus
Limnophila Aromatica
Rotala Roundifolia
Bacopa Caroliana
Dwarf Baby Tears
Java Fern
Anubias Barteri var. Nana
Cryptocoryne Lutea,
Water Wisteria
Ludwigia Repens
Amazon Sword
Pics:
9.11.10
10.1.10
12.19.10
1.5.11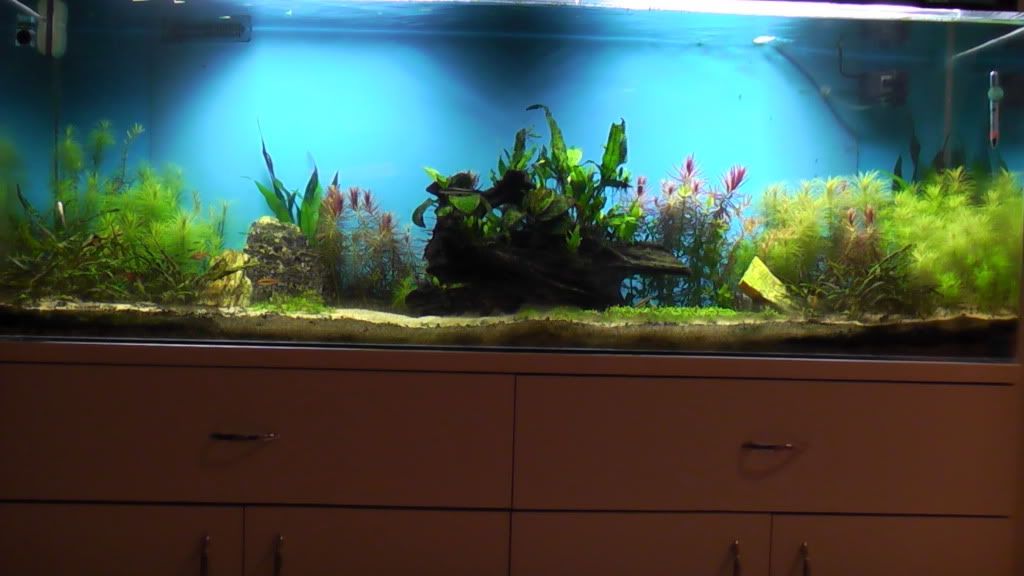 1.17.11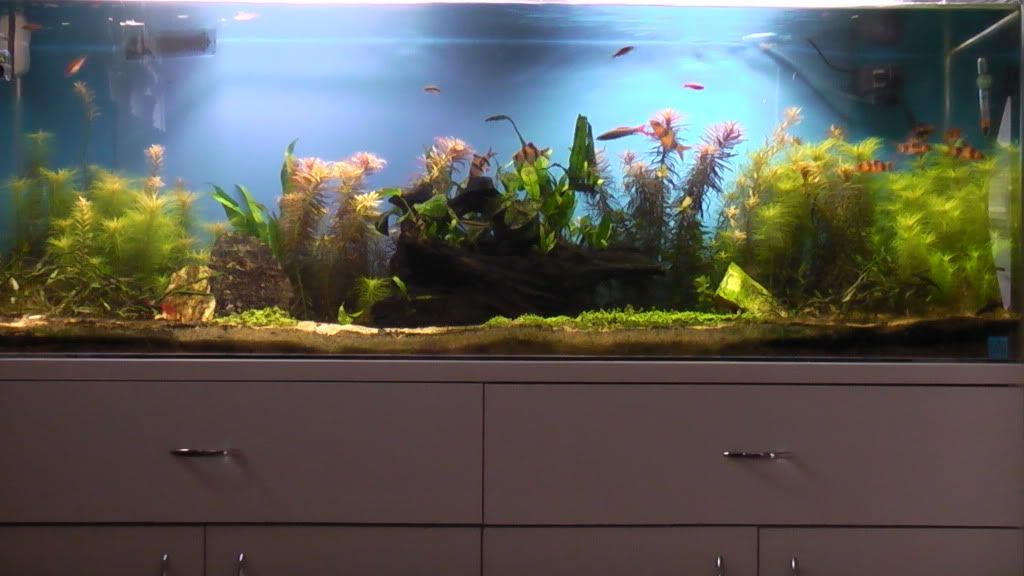 1.30.11
What do you guys think?? Any suggestions??
I'm planning to take out the tiger barbs and loaches and add in dome Amano shrimp and 20 harlequin rasboras.