Hello everyone, thanks for checking out this thread. Please enjoy your stay, ask any questions you want, and feel free to chatter away. As long as it pertains to keeping aquatic plants no topic is "off topic". We're all here to learn from each other and enjoy getting our geek on with our favorite subject.
This journal is a special one for me as it documents the first non-experimental fully flooded aquarium I've kept since 2009. In 2010 and 2011 all the tanks I kept were used to see how application of my research worked in an aquarium rather than massive outdoor growing ponds. From 2012 until now I've only kept wabi kusa on my porch or tried out emergent growth as seen in the 300 gallon journal I've been keeping.
For those of you who've followed my journals either here or in TAG, you may have noticed I've been focusing on Dutch style aquascaping. As Nature Aquarium style design has come to worldwide prominence I've seen fewer and fewer people attempting serious Dutch tanks as they're kept in Europe. I've been saddened to see this beautiful, elegant, and deceptively "unsophisticated" style falling to the wayside. Just as the title of this aquascape says; it takes a minute to learn, but a lifetime to master. This current tank is, for me, another step along the lifetime journey of learning the details of Dutch aquascaping.
The 2009 aquascape (75 gallon) that started it all-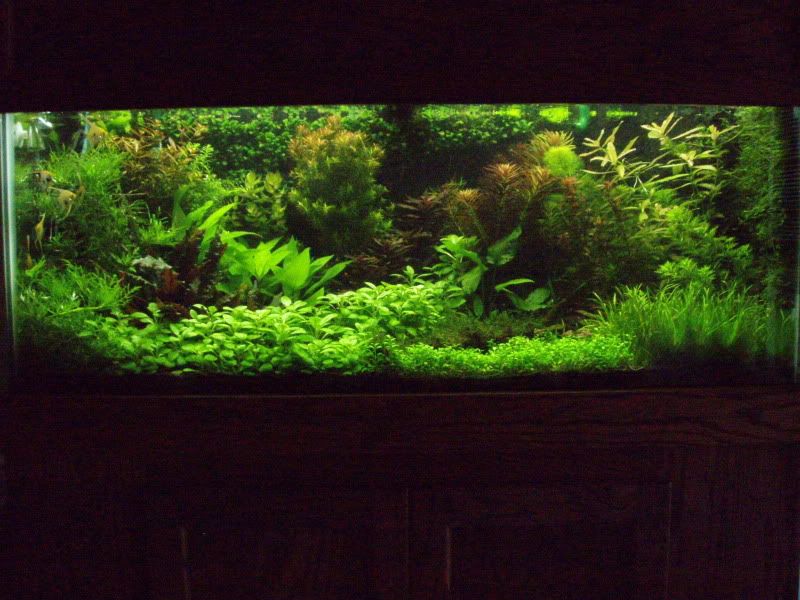 2011 experiment tank (225 gallon)-

About this current tank. It started out life as a reef in the making then one day I got a call from my boss saying he needed the skimmer I was going to use and that ended that. Here's a photo of what it looked like on the day of that fateful phone call.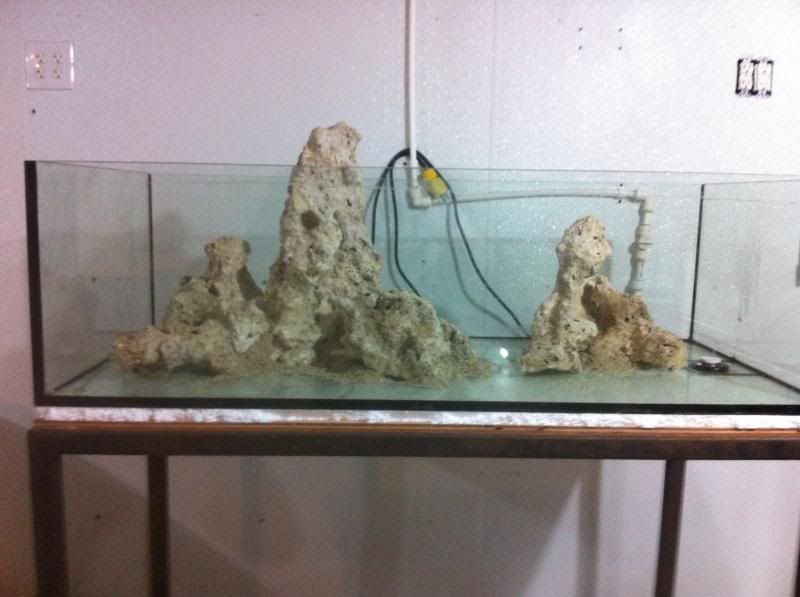 Specs-
48x24x12 60 gallon; currently about 40 gallons open volume
Aquatic Life 6x 54 watt T5HO; currently running 2x 10,000K bulbs 10 hrs/day.
Florin Volcanit Rio Cafe substrate; 75/25% M(5mm)/F(3mm)
CO2 regulator is from Aquatic Life. It's great looking and is super easy to use. It comes pre-set so I didn't have to worry about adjusting the pressure and the needle valve is super sensitive, making small adjustments a snap.
Eheim Pro II 2028 full of Xport-BIO media
Cal Aqua Labs inline CO2 diffuser 11 hrs/day; on 1 hour before the lights
Ferts are Brightwell Aquatics' Florin line; N=15ppm, P=1ppm, Ca/K=20ppm, Mg=5ppm, Fe and Traces as needed
Animals: 30 Norman's Lampeyes, 18 Rummy Nose Tetras, 30 Amano Shrimp, and 10 Ottocinclus; all from Rachel O'Leary. I had the pleasure of visiting her place and would highly recommend her to anyone. Every tank was clean and her animals were all active, well colored, and often breeding if the animals were mature enough.
The tank's actually been set up for a month now as I grew out some species given to me by friends so the filter's well cycled. Unfortunately the USPS were goobers and the packages got delayed which resulted in some heavy cold damage. After salvaging what I could, trimming off the healthy portions, and cleaning away the algae it was time to place an order with my supplier and get it packed with plants.
The long term plan with this guy is to do a full on setup with planted walls and everything. I still need to make the walls and pull out the standpipe so for now the tank's in grow-out mode until I've got everything ready to do a tear-down and replant/aquascape. The tank's not really well aquascaped and I've broken a number of rules just so I could as much plant mass in there as possible. Even so, I still want it to be somewhat nice to look at so things are placed in solid groups and a crude Dutch-esque way. There are too many red species, plants with similar textures/colors are placed next to each other, and most of the plants are in square/rectangular groups that create straight lines rather than the more pleasing rounded or triangular groups, sinuous lines, and pathways leading the eye back into the depths of the tank. All that will come eventually.
NOW, THE PICS! Planted 1.30.14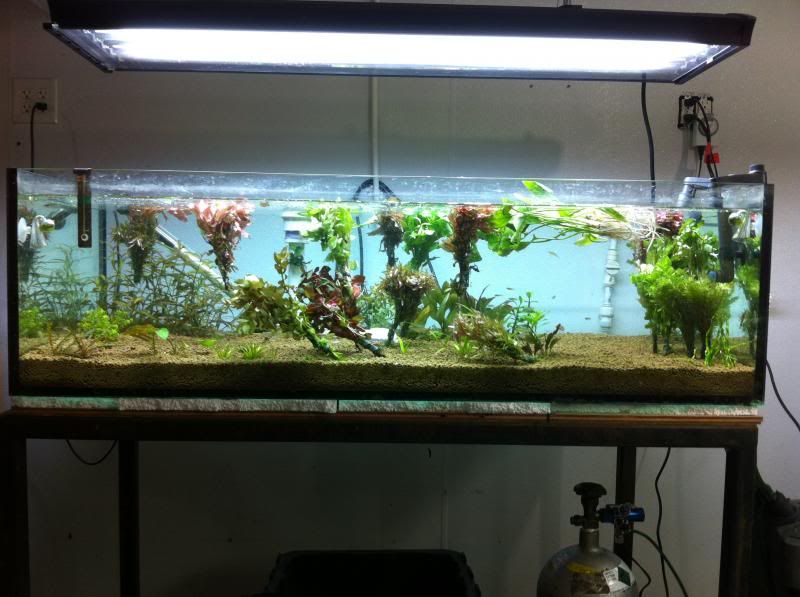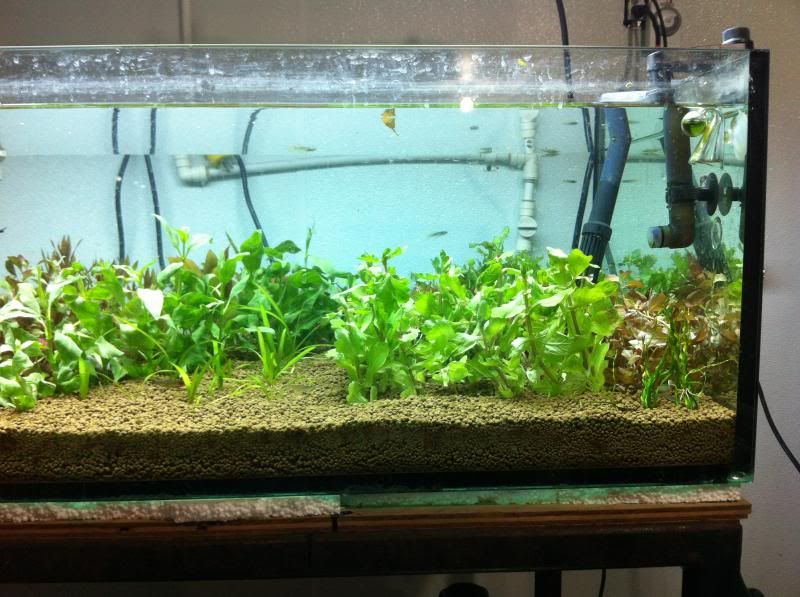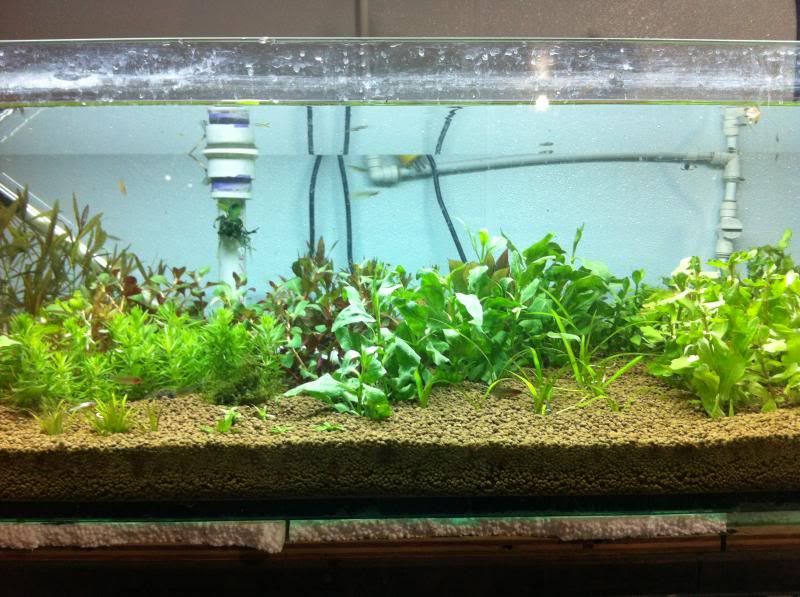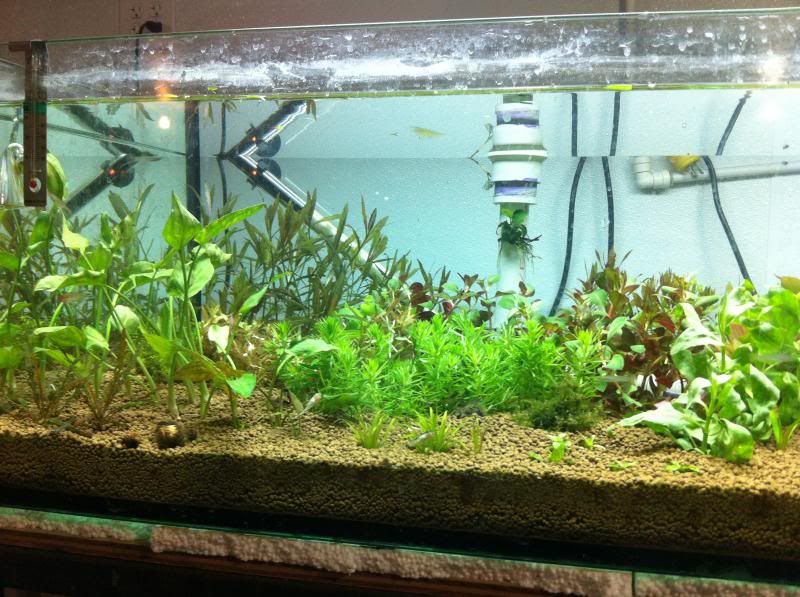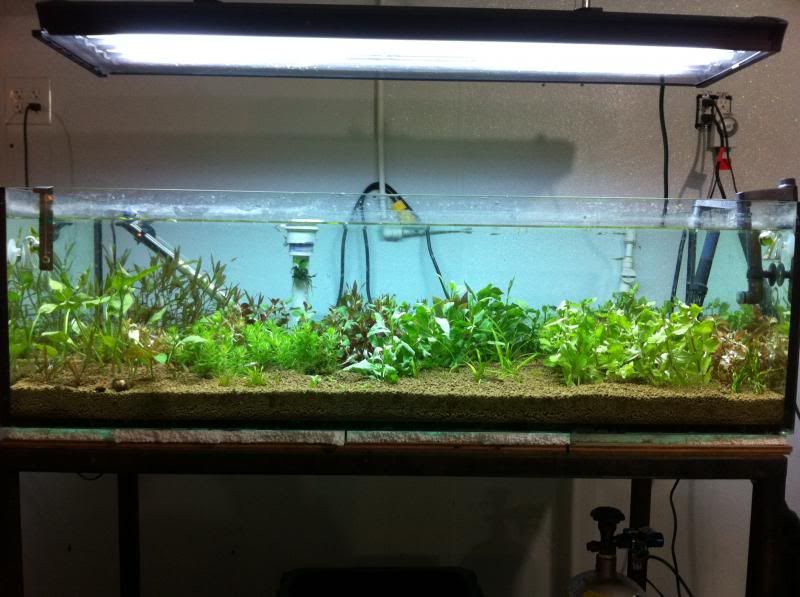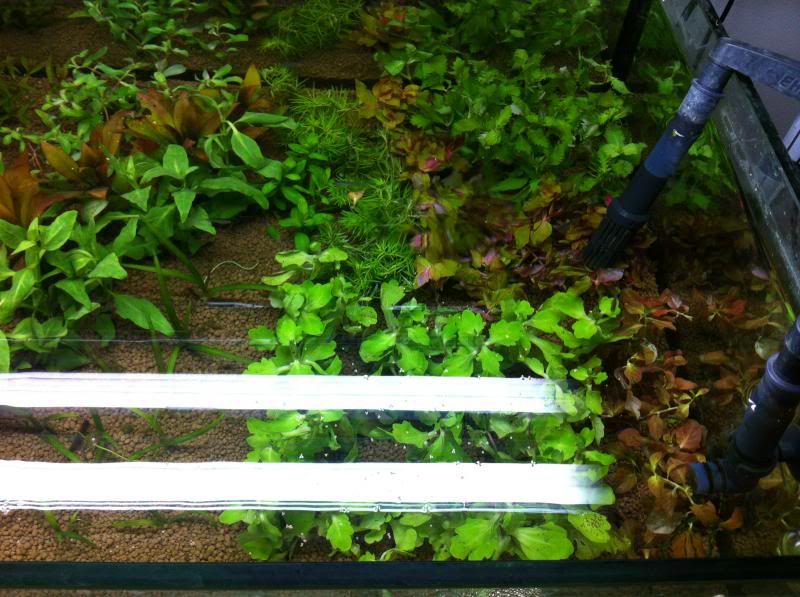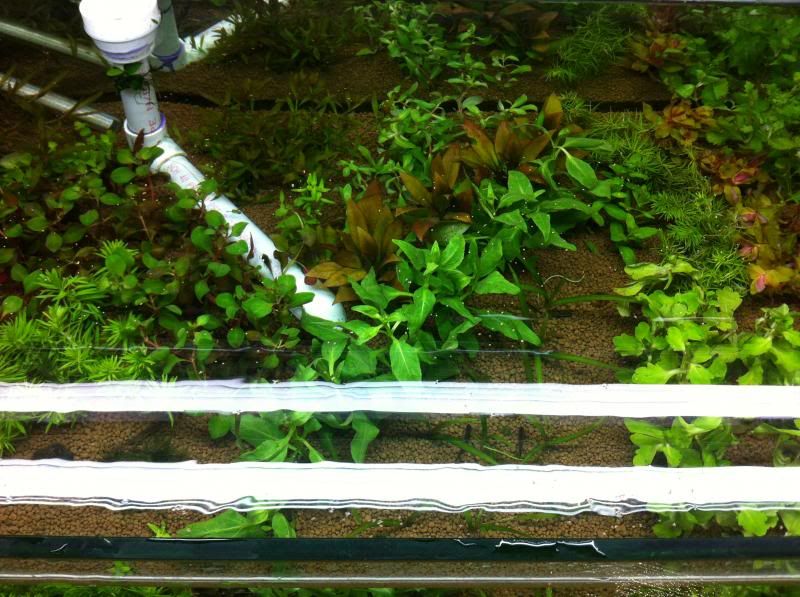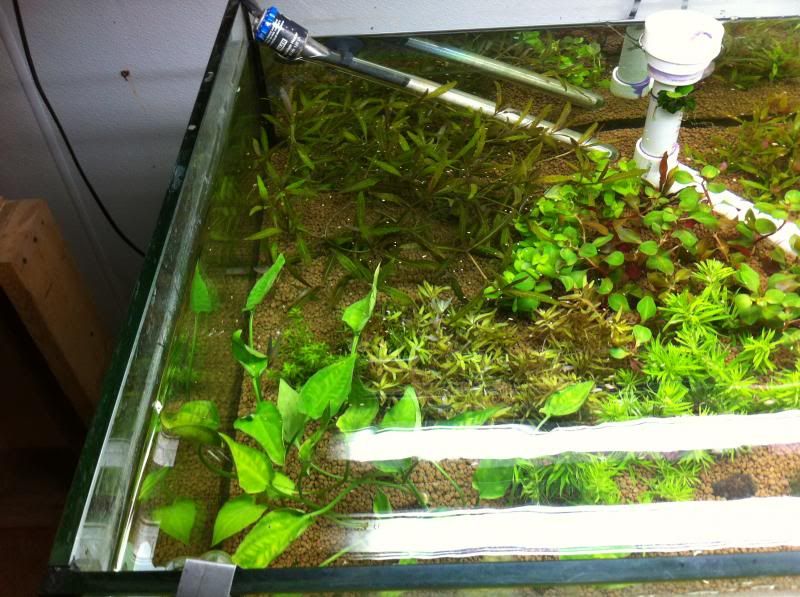 Thanks for watching!