Discussion Starter
·
#1
·
Hello!
It has been awhile since I´ve posted my tanks in this forum so here goes my latest project:
Setup:
Dimensions:
90*45*45 cm - 180L
Lighting:
4 * 39W T5HO
CO2:
Pressurized
Filtration:
Eheim Profissional 2228
Heating:
Jager 150W
Substrate:
Thin Akadama
Decoration:
Root and basalts
Fertilization:
K2SO4 and KH2PO4 for now
Flora:
Rotala sp. " pink"; Ludwigia arcuata; Pogostemon helferi; Eleocharis acicularis; Singapore moss ( true Vesicularia dubyana); Hemianthus callitrichoides " Cuba"
Fauna:
A. bitaeniata " Kleei"; Otocinclus sp. ; Neocaridina sp. " Red Cherry"; Planorbis sp; Neritinas natalensis
In the first two weeks: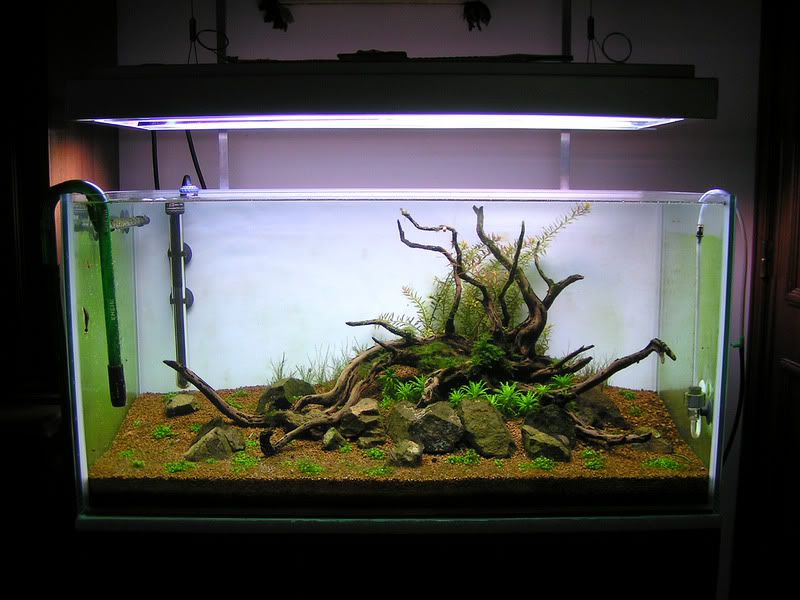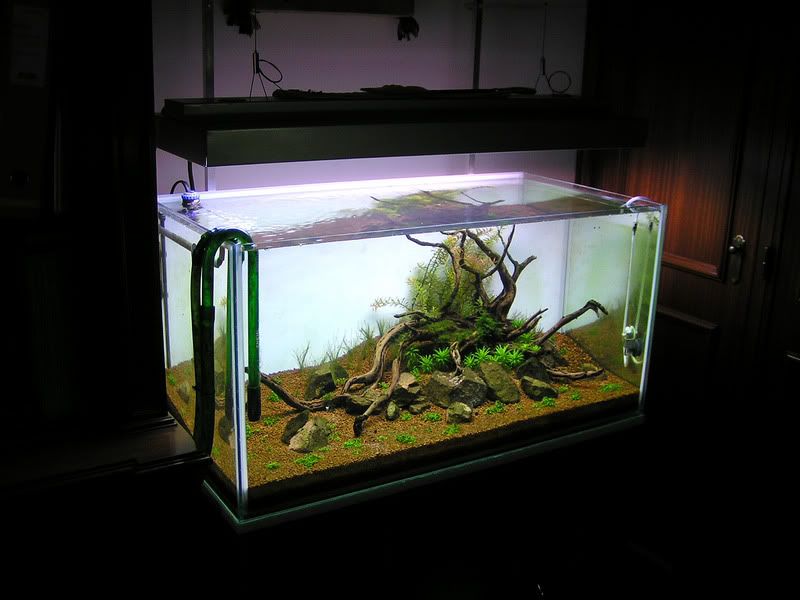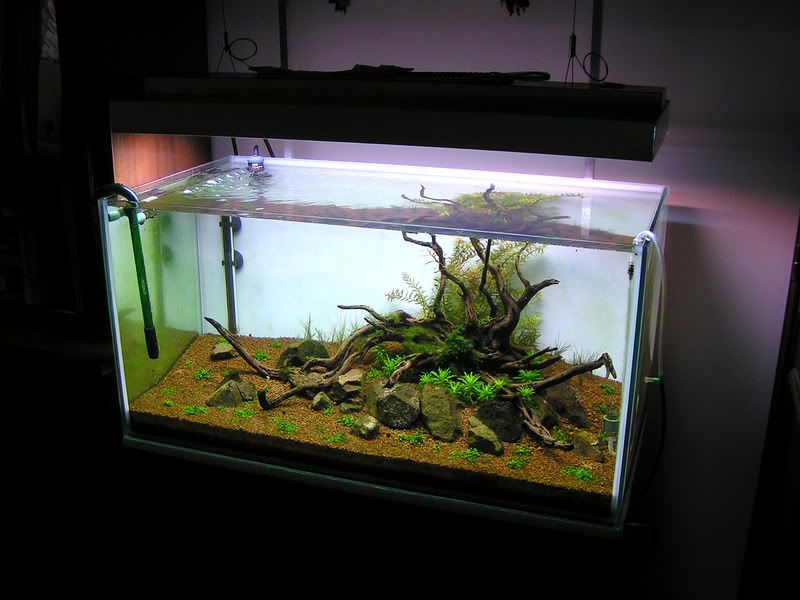 One month after the algae appeared in full strenght: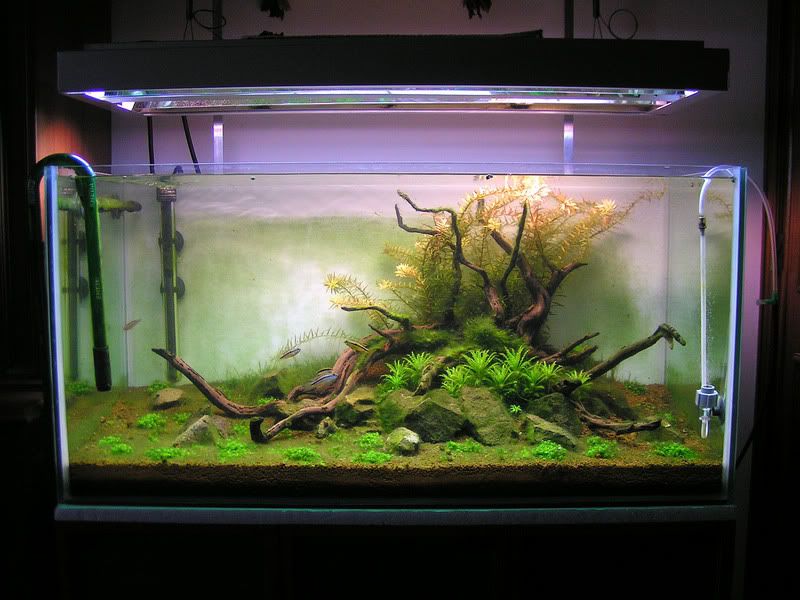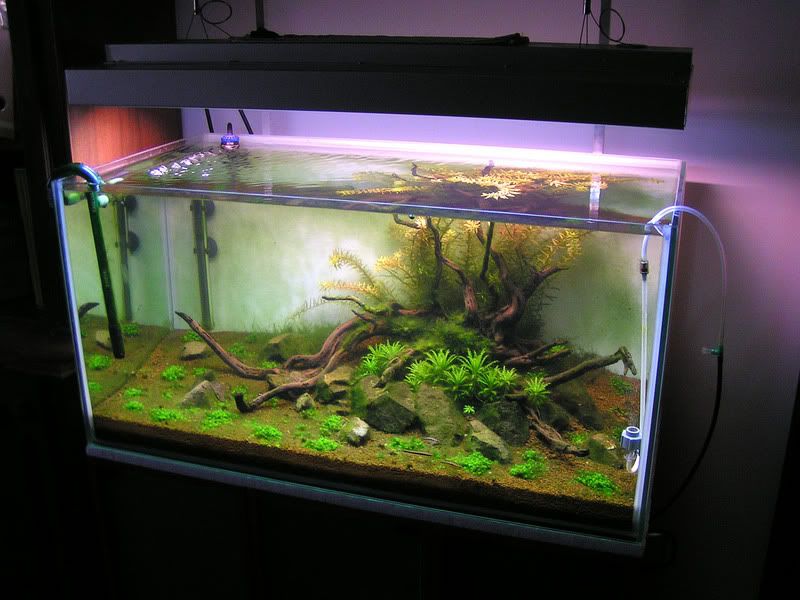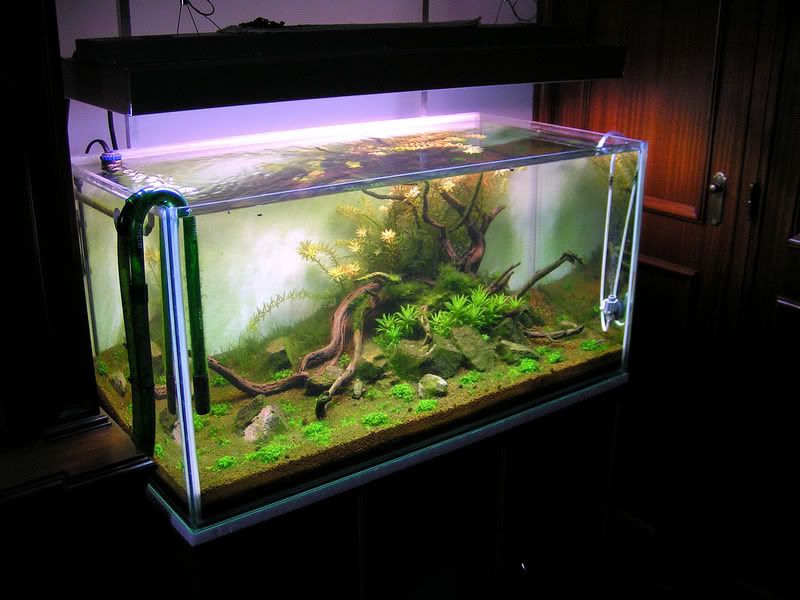 Today, the tank almost algae free due to the maturation of the plants and frequent water changes: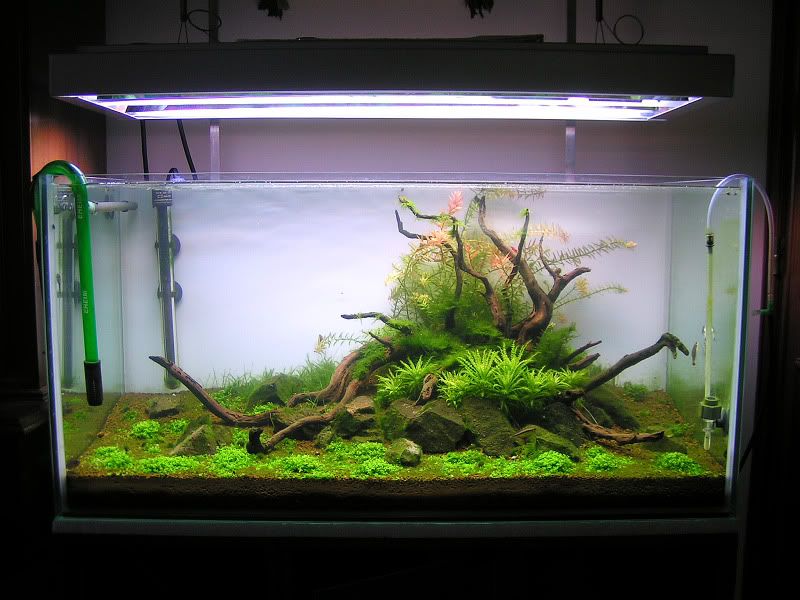 Next update will be a little bit cleaner and 100% algae free. Its just a matter of patience.
Fell free to comment.
Regards,
André