Discussion Starter
·
#1
·
Hi
My name is Joe and I've been at the planted tank game for just over a year. I have learnt a bit in that time, made some terrible mistakes, and still feel I have a long way to go!
I have two tanks at the moment (Spouse Inhibited Maximum). One is a 67L sort of mid-tech effort: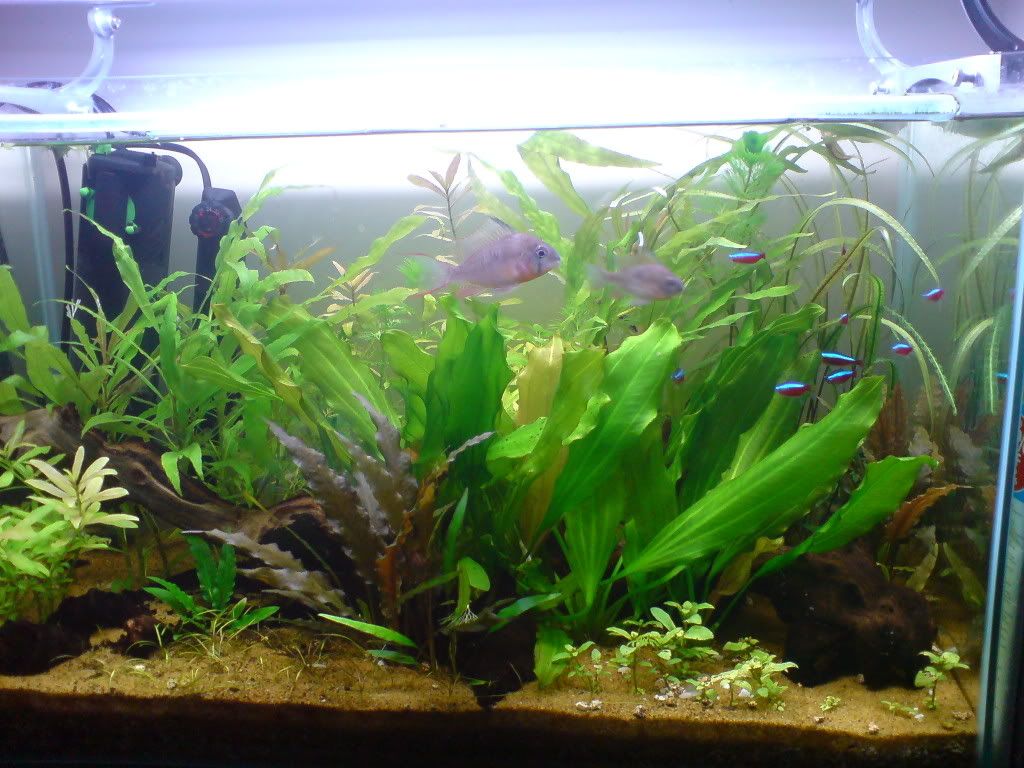 As you can see, this tank is home to a pair of Bolivian rams, some cardinals, three Ottos and an Ancistrus, plus five very large, very rowdy Amano shrimp that are beginning to freak me out. Not only do they 'surface feed', but they will also sit on the ram's heads - I think with the intention of getting at the Tetra Prima that the cichlids are chewing on. The fish don't seem to mind too much though.
I enjoy this tank a lot and have had some really great moments watching it!
And the other is a 40L El Natural:
This is now home to four brigittae rasboras and one surviving Crystal shrimp. I lost my pumila gourami only recently, and this and other problems with the tank were the reason I joined the forum, to access the mind of Walstad, heh heh! Still - I really like the ethos of El Natural, and just think I have made a few mistakes in set-up which have caused these problems, and am hoping to ride them out.
Well that's me. Look forward to sharing knowledge with the forum!
Joe