Since I have a lot to learn about aquascaping, I thought the best way to learn would be to copy the ADA style. I think I read in a Japanese landscaping book that wood and rocks should not be used together. I noticed in the aquajournals that when Amano did use both, it was only in a layered type fashion. Foreground substrate, rocks, wood, and background substrate. Here are some examples: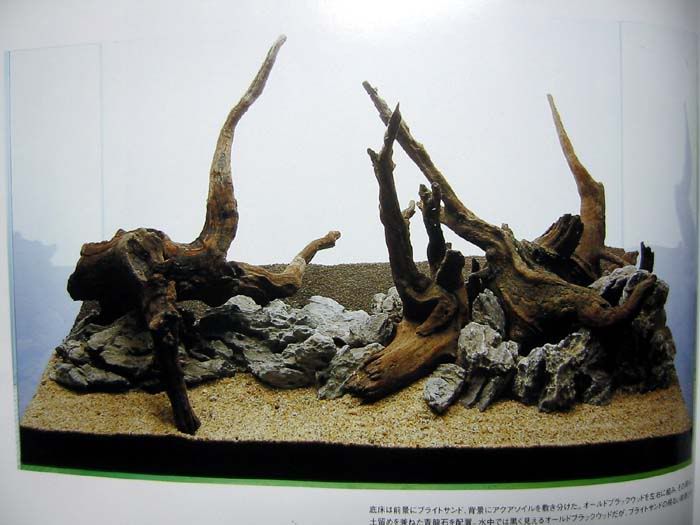 I've used diamond black in place of peat in the past, on a recommendation from Erik from e-aquaria.com. I'm very picky about water clarity, and have found that using peat or mulm can create problems. This time around I used a bunch of diamond black to see what would happen. It is dark like aquasoil, so it blends in real well. You can find a local dealer here:
http://www.genhydro.com/genhydro_US/wheretobuy.html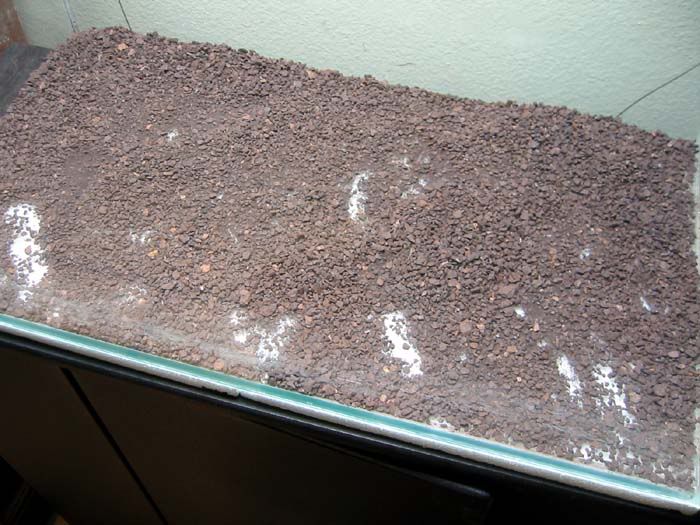 I do my slopes at about 4" at the back and 2" in the front. I exagerate it because in the end things kind of get pushed to the front. I've also noticed from ADA setups that the layout materials (wood and rocks) are farther back than the middle of the tank to allow for more room for the foreground. Although perspective wise it looks balanced when the plants grow out.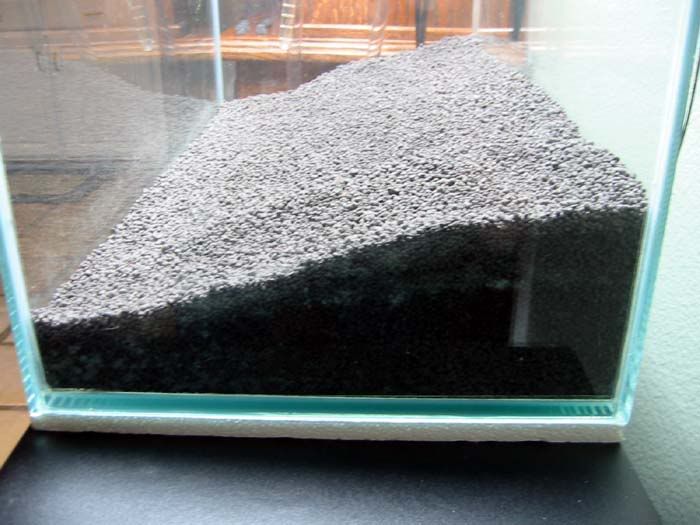 I was planning on trying out different arrangements, taking pictures, and then picking my favorite one. I got lazy and only did two.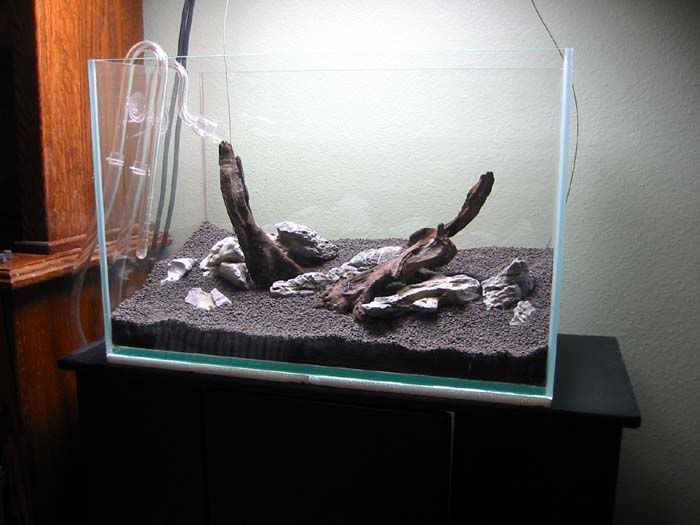 At first I was going to try a centered focus type layout, but I'm thinking about using a right triangle layout with this arrangement. There are some plants that are personal favorites, and others that from seeing them in aquajournal, look great in combination. I'd like to use:
Ranalisma rostrata/Glossostigma mix
Giant hairgrass
Rotala rotundifolia 'Green'
Rotala Magenta / macronda Var narrow leaf