What kind of algae is this & how do I rid myself of it? It is filament like and is growing on the plants (as you can see)...
Tank Specs:
* 10 gal. w/ Pressurized CO2
* Originally 40w, just upgraded to 80
* ADA Aquasoil, rather newly filled (5 days ago)
* Been dosing some micro 1/16 a teaspoon every 3-4 days and about 1 ml every 3-4 days of NPK mix
* PH Approx 6.5 (maybe lower, but don't have any fish, etc); KH Approx 2-3
* Have done 2 water changes since flooding 5-6 days ago
* Only plant currently is HC
* Dosing 2 ML Excel daily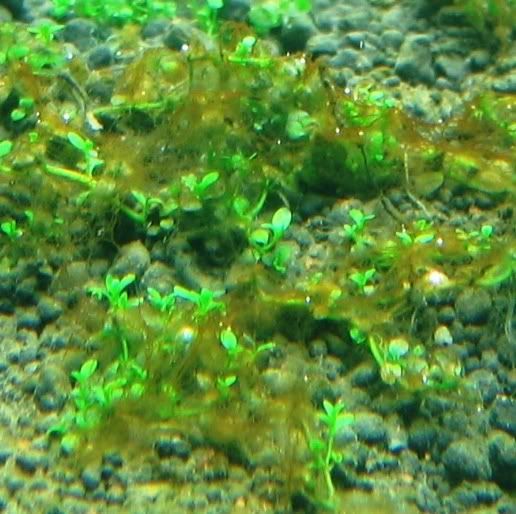 Also, can moonlight LEDs create algae?