Discussion Starter
•
#1
•
Hello.
With the summer vacations, I got some extra time to setup my new tank and to come here ( college is taking all my free time). Here goes the pics, hope you like it:
The tank - custom made; Day 30-07-2005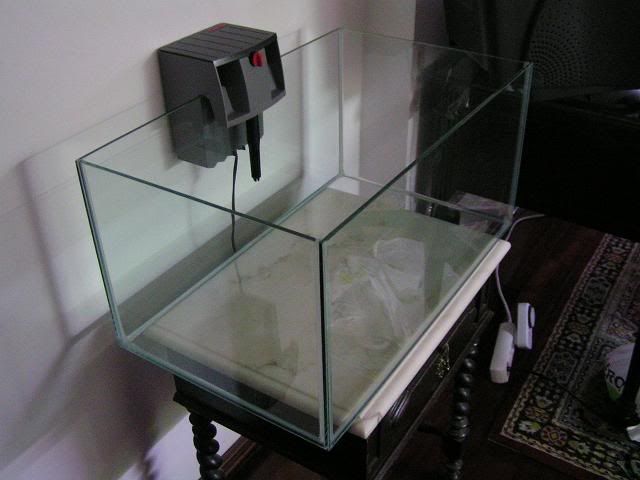 The substract ( by order of placement) - Akadama; peat; NPK 17-6-12 ( potash could be higher but, if necessary, I´ll dose it in liquid; Akadama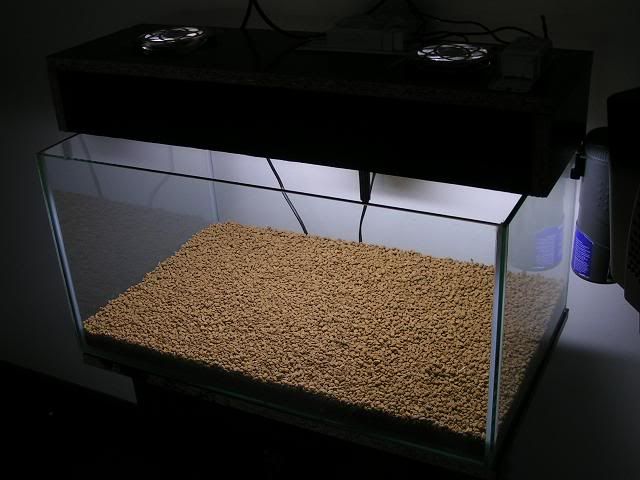 Planting - Pogostemon helferi in front of the driftwood; Microsorum pteropus " Narrow leaf" in the driftwood; Eleocharis acicularis behind the driftwood; Day 04-08-2005;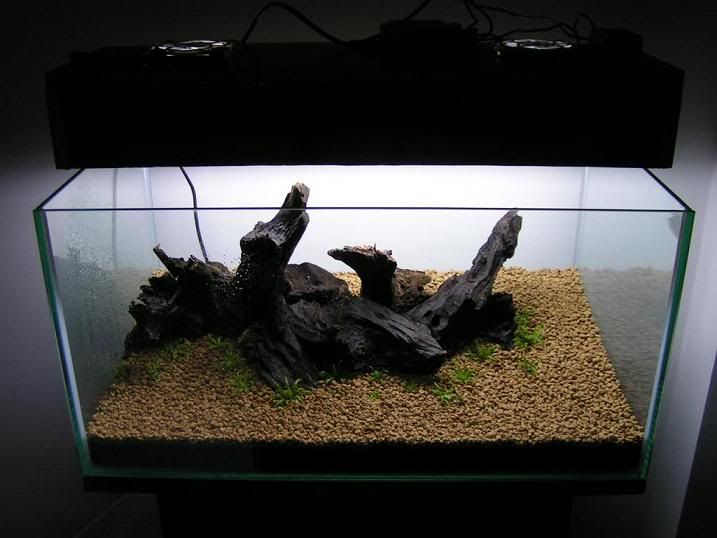 Pogostemon helferi;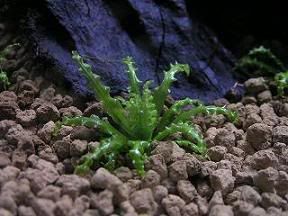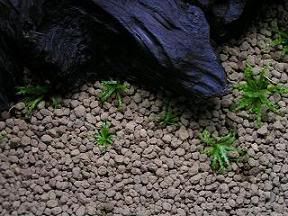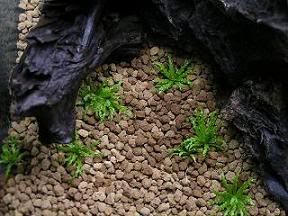 Java fern and Eleocharis also planted/placed - Lets fill it!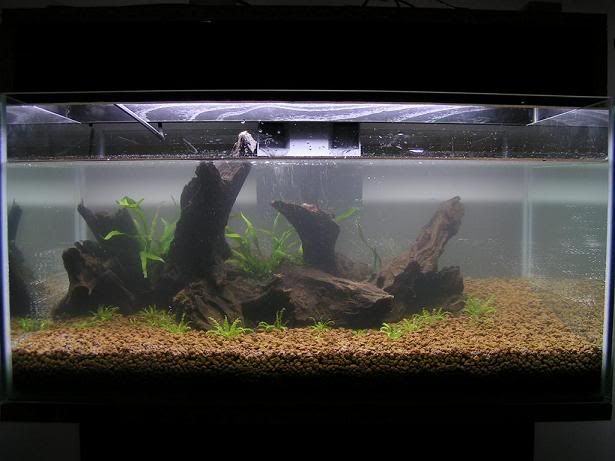 When the water cleared, it looked like this - Day 06-08-2005;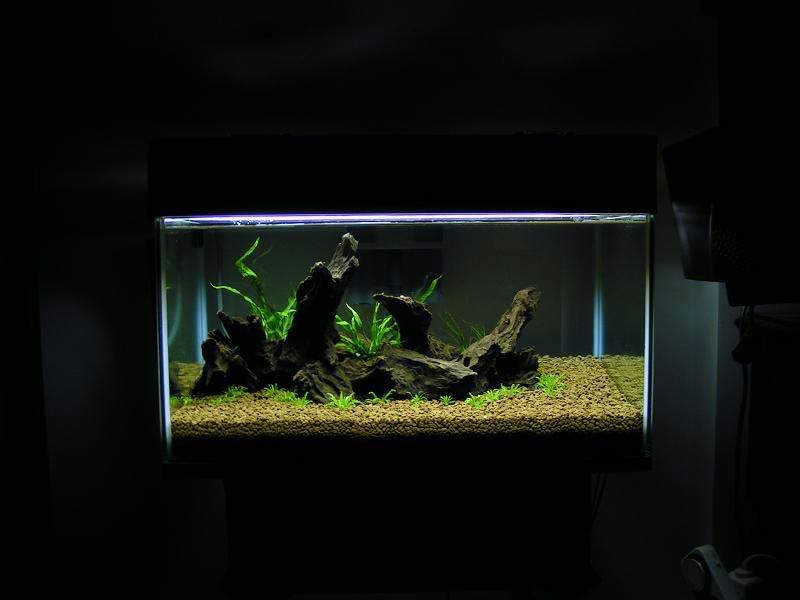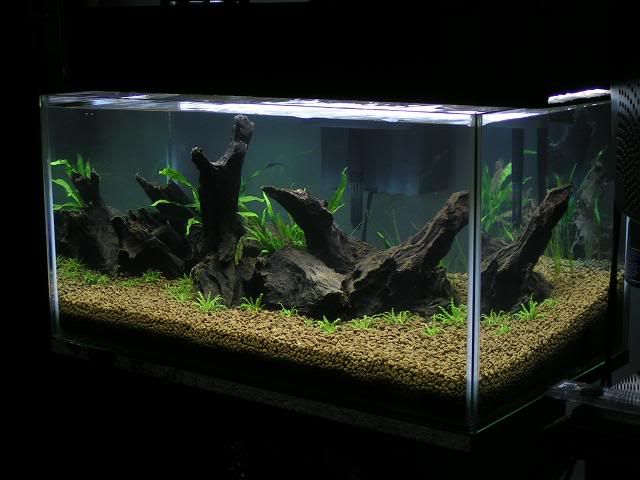 Because of the water parameters in wich the plants were before ( water was hard and pH was alkaline), their acclimatization was a bit rough ( Pogostemon lost some leafs), but now plants are booming new growth nicely and I noticed some improvements in this new growth with the actual water parameters ( water is soft and pH is acid); I introduced Hemianthus callitrichoides " Cuba" to cover the open spaces in the foreground
) - Day 14-08-2005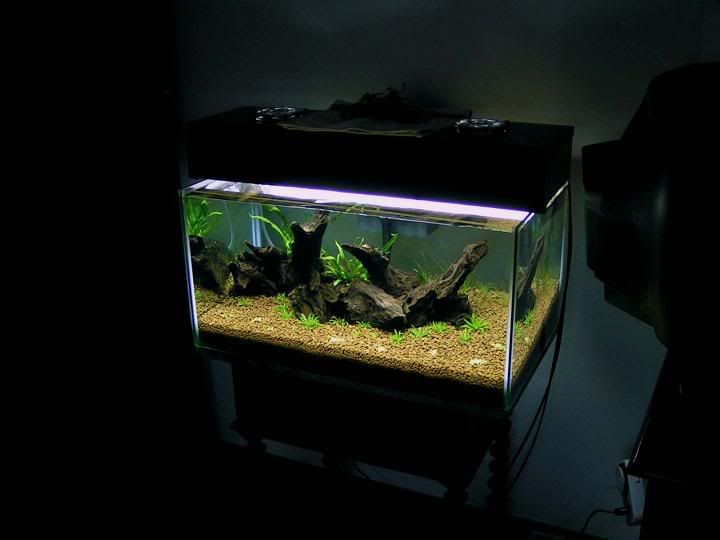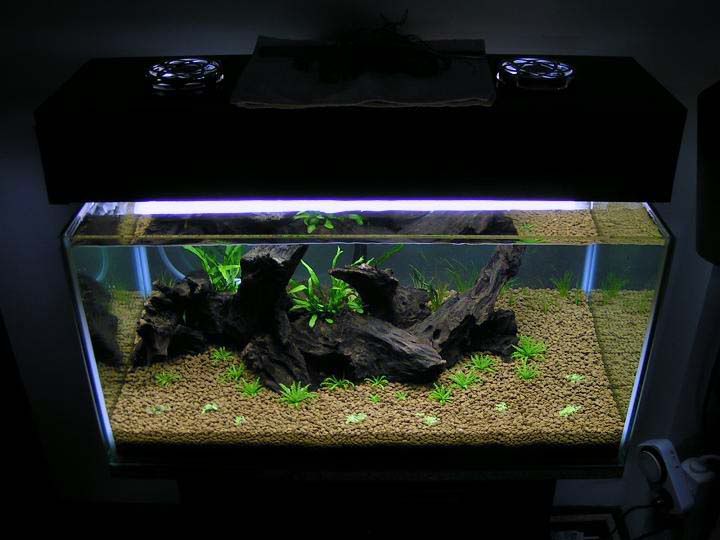 SETUP:
Dimensions: 60*36*30 ( long*wide*tall) cm
Volume: 65L ; 17G
Lighting: 3 X 18W T8 ( 6500K; 5500K; 4200K)
Filter: Eheim Liberty 150
CO2: DIY
Plants: Hemianthus callitrichoides " Cuba"; Pogostemon helferi; Microsorum pteropus " Narrow leaf"; Eleocharis acicularis
Fish: soon a couple of Microgeophagus ramirezi
pH: 6
gH: 5
kH: 2
Temperature: 25ºC
That´s all for now. Let me know what you think.
Regards,
André