Discussion Starter
·
#1
·
Hello,
Some of you may have seen that I was planning on setting up a 14 gallon Bio-Cube, but I ended up going with the 29 instead. The money difference was not enough to keep me from doing the upgrade. I feel like I would be kicking myself later if I did not do it!
Anyways, the tank was set up yesterday with 20 lbs. Flourite substrate mixed in with one 5lbs bag of gravel. The Bio-Cube comes with 2x 36 watt PC's, so that is the lighting on the tank which equates to a little over 2 watts per gallon.
Here is a picture of the set up-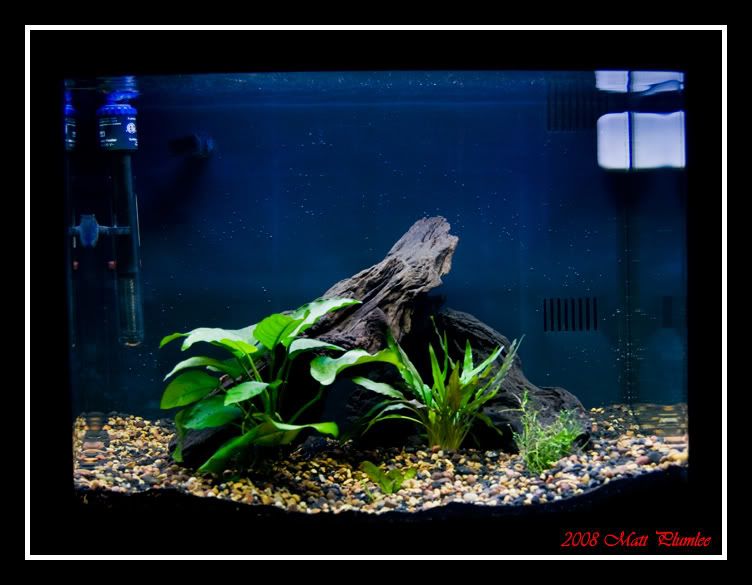 A couple of questions-
I know on the previous, 14 gal tank, some people thought the Flourish Excel would work alright. Would it be the same case with this tank? Also would you recommend leaving the bio-balls in the tank or is there something better to replace them with?
Thanks any input on the tank is more than welcome!
Matt