Discussion Starter
·
#1
·
Hello everyone, My name is Criss and I'm from the island of Maui. I'm a beginner in this aquarium hobby, and would like some suggestions from you guys.
My tank:
5 gal Hooded
pH is around 6.8
Avg temp is 78-80 degree F.
10w florescent tube in hood
filter came with kit
no c02 (considering DIY, but not sure.)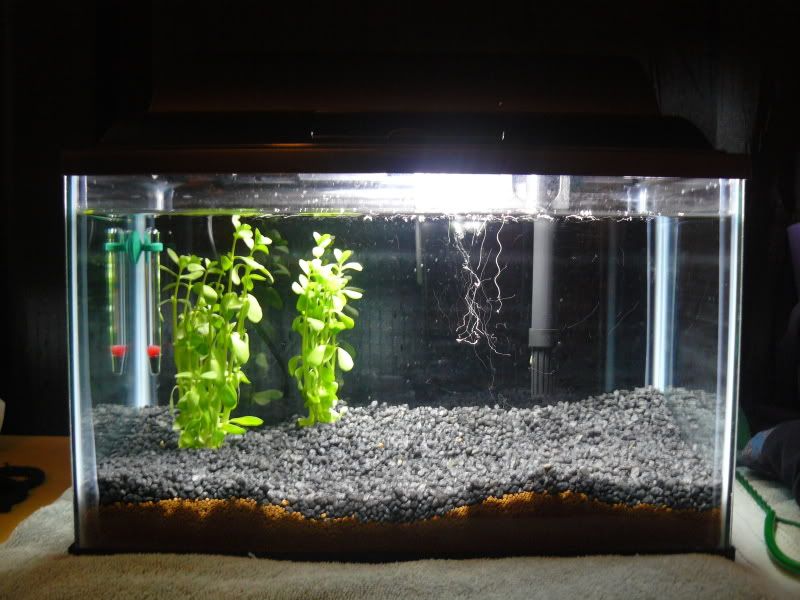 I've got a layer of plant substrate, and on top black gravel. There are only 2 plants in there atm, no fishes right now, but I'm thinking of putting a Betta or Neon Tetras. I'm definitely putting some kind of algae eater in there too. I'm waiting for 8 pots of Micro Swords and Yamato Green fertilizer to come in the mail soon.
Here are some questions that I have...
Would I need c02 for this setup, and is a DIY c02 system worth doing?
What kind of fish and how many would love this environment?
I'm open to all of your suggestions and comments...Thank you