Discussion Starter
·
#1
·
Earthdate: 11.22.08
Subject: Betta get Started
yes, cruddy puns
This tank is approximately 4 gallons and I expect this will take me some time to complete. For one, what am I going to do with 50 pounds of cement? Build a wall I suppose.
I plan on actually constructing this directly in the aquarium. This aquarium is on its last legs and it has fractured in the back which is why I am going this route.
For starters; I am going to carve the back and side walls to look like.. something.. primus knows what. I would like to get small bits of twisty wood and whatnot to stick into the walls to make it look sort of like roots of trees and basically a rocky wall of a river bank or something of that nature.
I would like to a close approximation of a biotope. It won't be accurate, but it will be fun. Hopefully for the fish, Kaon, too.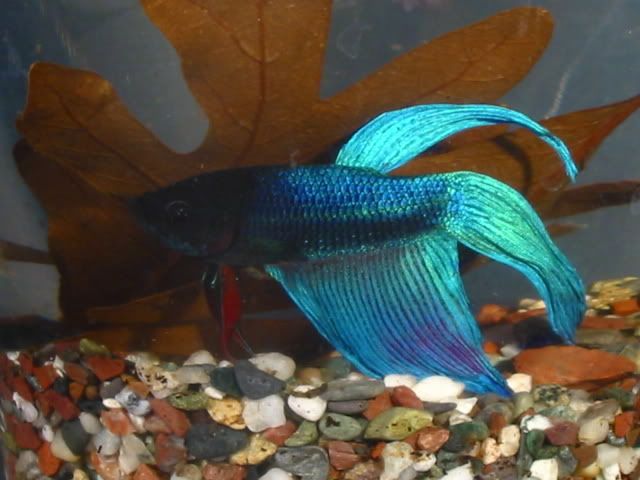 Kaon
I am using pink foam to carve, being a warhammer geek, I have this kicking around. I need to pick up some aquarium safe silicon, to glue the foam to the back when ready and glue the "rocks " onto each other to create the backdrop.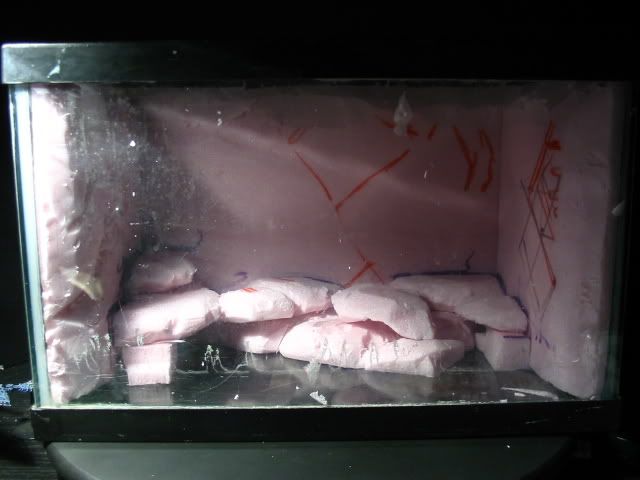 looks like crap, but hopefully it'll work for me.
My plan is this: The rocks will be cement, maybe with a pigment. The back wall, with the branches and things will be a hypatufa blend. (peat, sand & cement). I will soak the tank for a couple weeks to get the PH down and stable before Kaon enters his home. To be honest, my plan might take a couple months to get going.
So the steps I see in future is:
1.build "stage"
2.soak, drain, soak, drain....
3.drain, brush moss bits over hypatufa surfaces, cover and let humidity go nuts and pray to the powers that be that the moss starts to cover said surfaces well. May be good time to attach moss to roots as well.
4.Fill with water, plant and again wait.
5.Add Kaon.
Materials I am looking for:
1.that red coloured wood stuff, which is rather branchy. I feel this may suit my purposes.
2.Red or black flourite. Not sure which one would be most suitable, I suspect red.
3.Black water extract or
4.almond leaves
5.cement
6.advice, suggestions in general help.