Hey, that looks like a wicked Betta tank! I just finished a
DIY Barracks
of my own...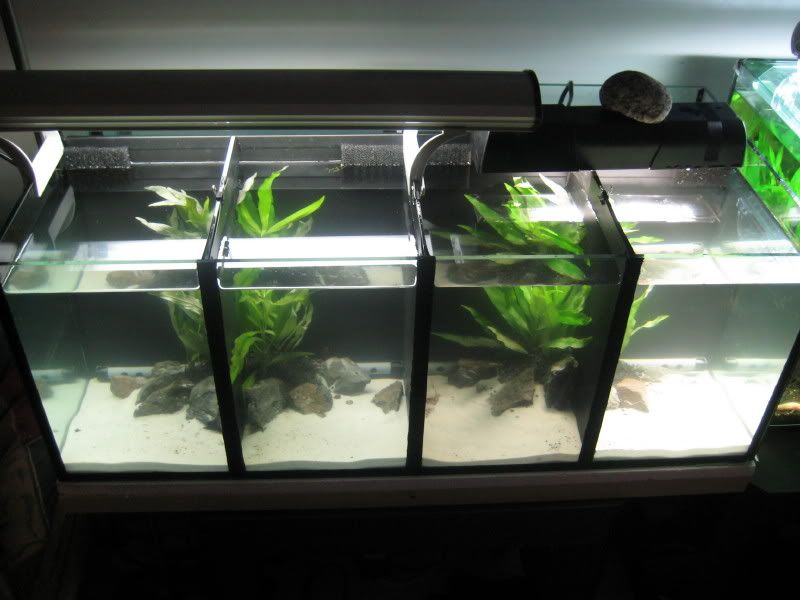 ...built from the ground up. I plan to 'scape it out, once I get some decent lights.
Can't wait to see yours finished, I love watching Betta tanks being built. Poor things usually get tossed into ridiculous little cubicles... It's about time people started treating them betta...sorry,
better
Good work, keep it up!!