Discussion Starter
·
#1
·
Today one of my Cryptocoryne albida plants decided to flower. I've had C. albida growing emersed for almost 18 months now. It finally decided to send up a spathe. Two in fact. The 2nd one should open up within the next two weeks. The spathe on the outside isn't very impressive. Totally different story on the inside though. Take a look...
The spathe is approximately 8 cm long from the base of the kettle to the tip of the spathe.
A creamy smooth pale color on the limb with just a few small speckles near the throat. The edges are quite pronounced.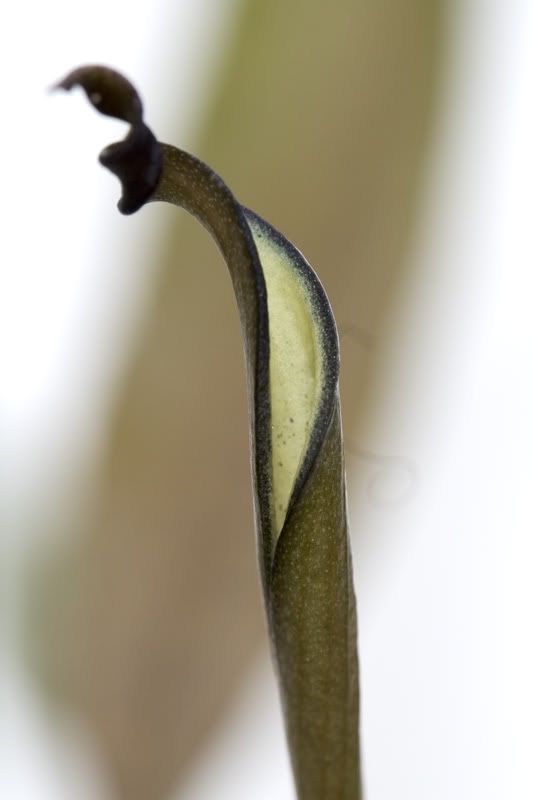 Once cut open you can see that the small speckles turn into red patterning all the way down into the kettle.
A well formed male part of the flower.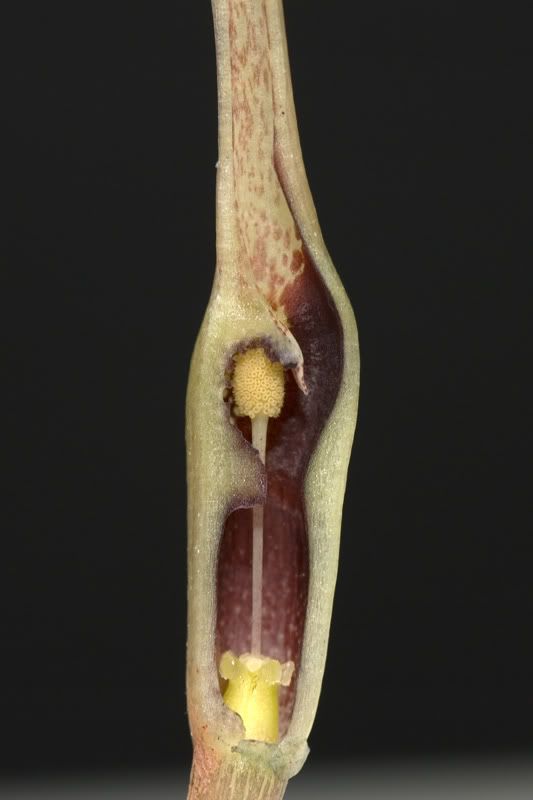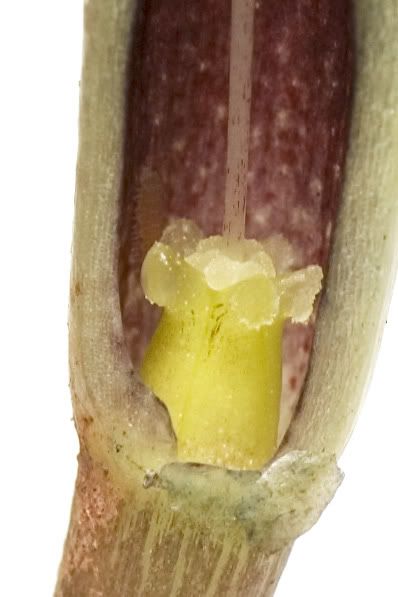 Even the valve has the red pattern on it...
I noticed some interesting structure behind the male flower and removed it to get a better picture. These white bumps extrude from the kettle wall approximately 0.25mm