Hello,
I have been growing C. hudoroi into my tank in sumerged way, and it growing really nice. so I want to share some shoots of them with you.
Beautiful bullated pattern...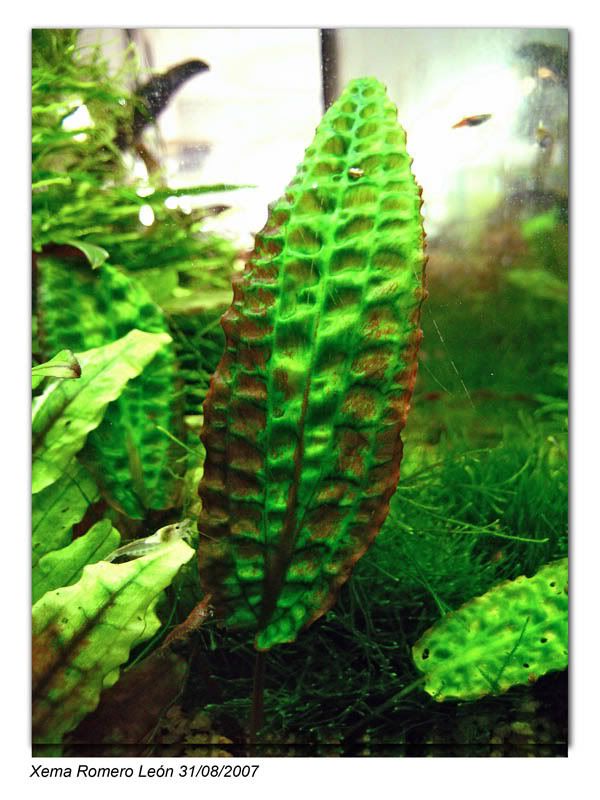 Cleaning team working hard...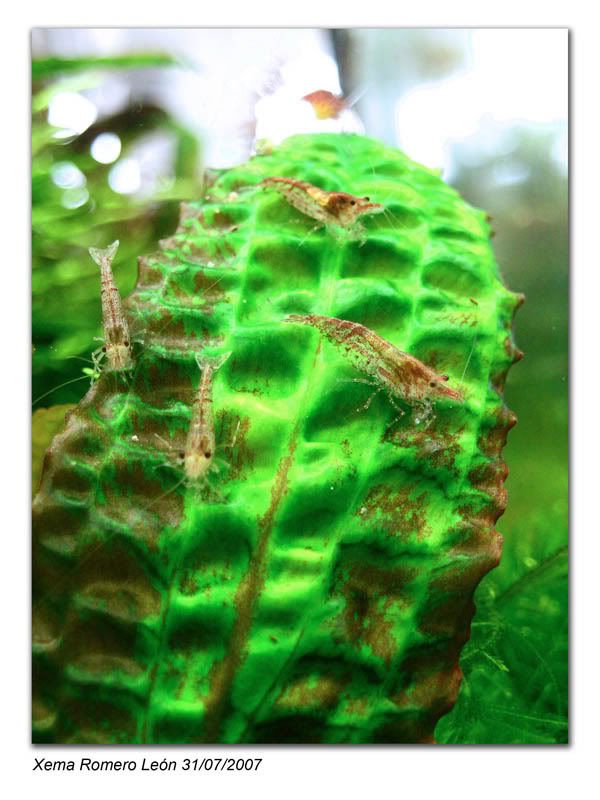 The paremeters of the tank I grow it, are pH 6,8; kH 1-2; gH 4-6, EC 190 microS. CO2 inyection and 140w (70w MH + 70w PLL) for 160 liters.
A picture of the tank...
Enjoy it