Discussion Starter
·
#1
·
i set this tank up a little over a month ago. i started with 14 RCSfrom diff. sources.
tank: 2.5 gal.
light: dest lamp 23watt spiral bulb
fauna: cherries+wild black bee shrimp
flora: elodea, HM(i think), xmas moss, java fern and various clippings from my 5 gallon
heater: elite 25 watt
filter: elite inside filter(i like it a lot, its expremely quiet, creates lots of flow, and oxygenates the water)
substrate: amazonia 2
water
pH:7.6(i think its the rocks but the shrimp seem to be thriving in there so i dont want to mess with it)
gH:7-8
kH:1-2
temp: turned it down to 75 after adding bee shrimp(used to be 80)
nitrate:<5ppm
nitrite+ammonia:0
here are some pics:
full tank pic.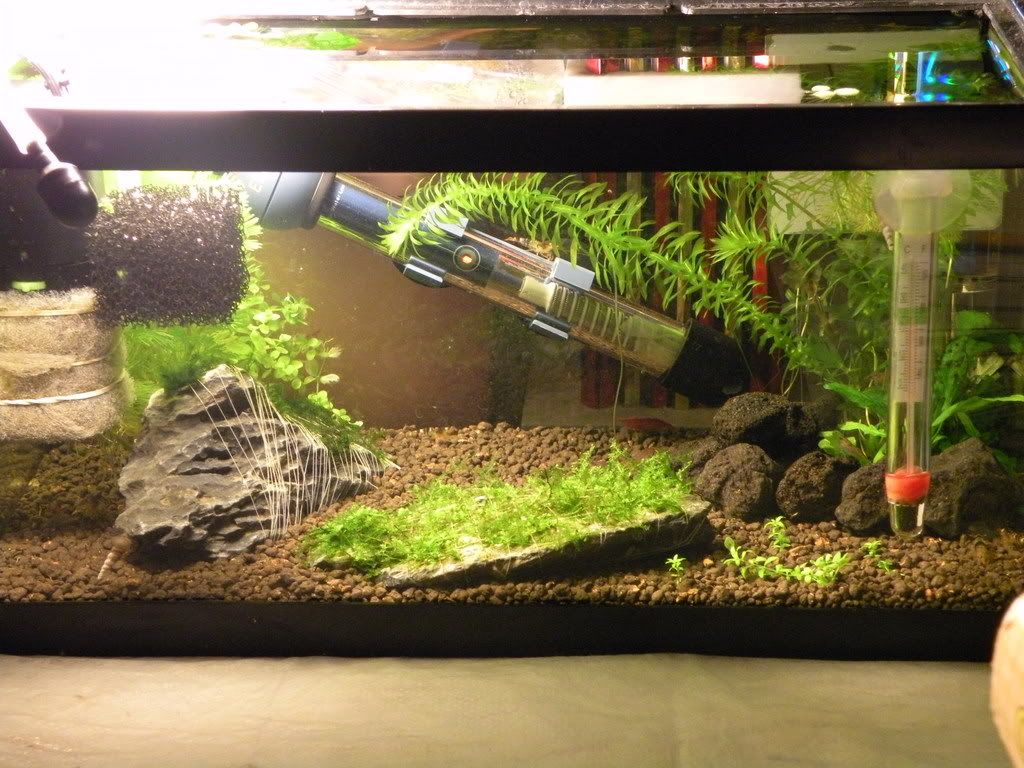 berried RCS
RCS feeding
wild bee
i thought it was a nice pic.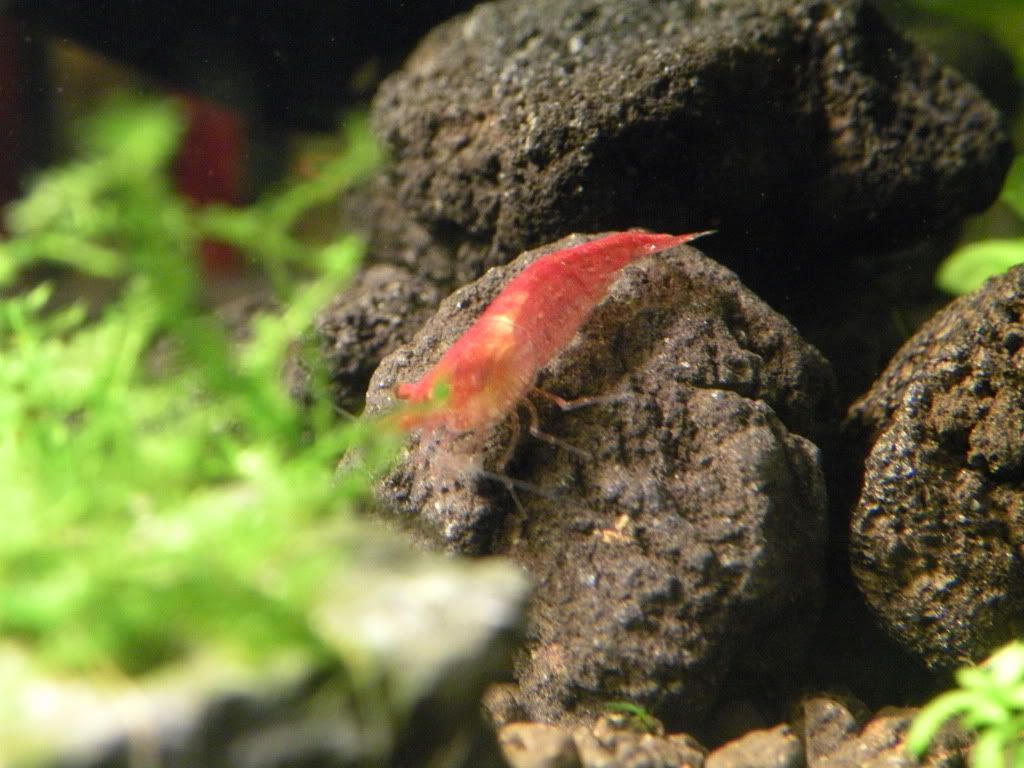 saved the best for last. i like this one the most
thanks for looking! PLEASE leave a comment!