Discussion Starter
·
#1
·
Hey all here's another one of my set-up.. Since I was bored.. and i never tried a true low-light plants set-up.
Some specs:
Tank: 60cmL x 30cmD x 34cmH approx 15gal.
Substrate: 2 bags of Flourite Black Sand.
C02: Pressurized currently at 1bps
Light: Currently- 11wx2=22w gonna upgrade into 36wx2=72w ..
Filter: A plain HOB filter.
Fertilizer: Unplanned yet.. Suggestions? Preferably the ADA range as i have them at hand.
Some might say that there isn't a need to upgrade the lights, but. the WPG rule doesnt apply from 20gal downwards.
Pics:
I couldn't get a proper FTS as the old tank(with fauna) is blocking my way..
Current Entire Set-up
Close-up on the Focal Point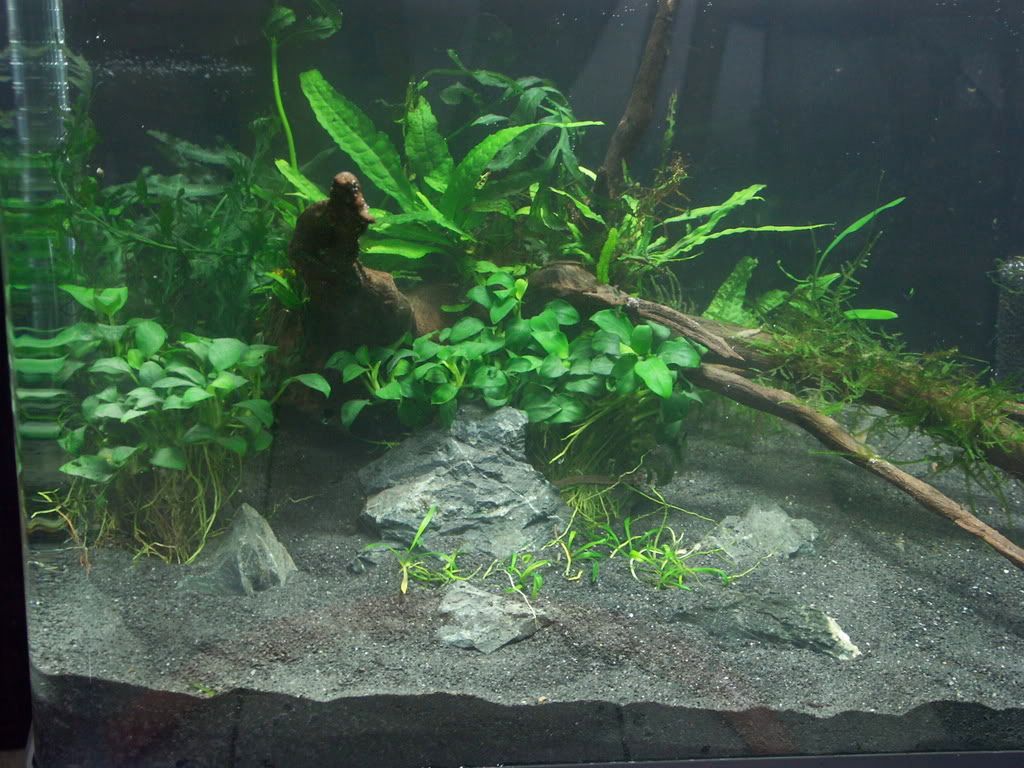 Some Crypt.Parva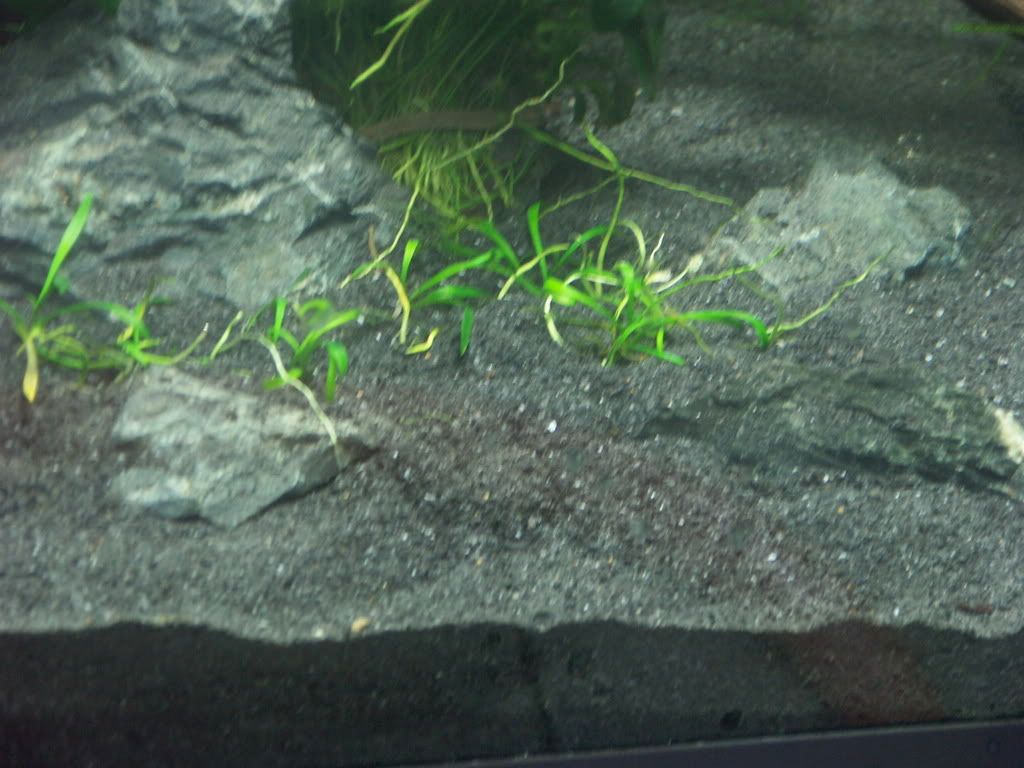 Slight idea of my set-up with the Iwagumi tank...
Just SHaring.. A view of the modified Bathroom into a fish/shrimp room LOL!
the rack to the left is my shrimp rack..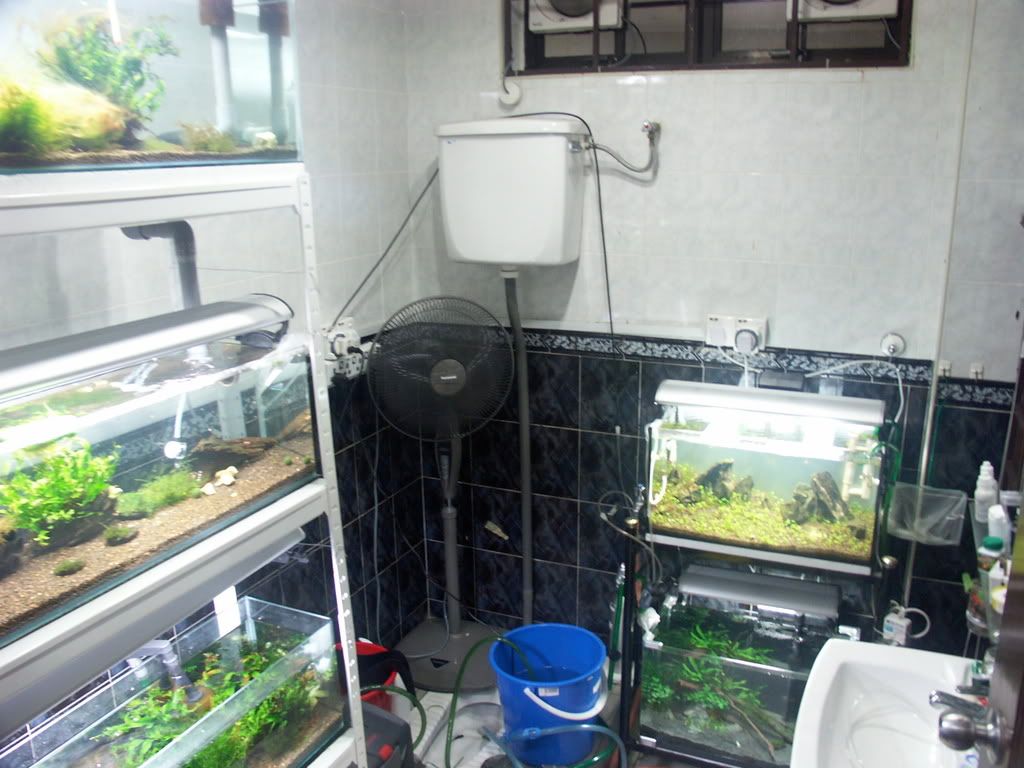 Here's a better view of it.. the top tank is getting infested with algae..
A slight idea how each tank looks like...Okay getting out of topic here
Anyways, all comments and critics are most welcome for the tank(s) lol.
Please do suggest more plants to add into the 15.gal. as I am brain dead on what to do witht he empty right side of the tank..Leave it empty? LOL
Drew