Discussion Starter
·
#1
·
Hello APC!
This is going to be the first part of many parts of my experiences with collecting a variety of plants in the field throughout Japan. This first part focuses in on the Shizuoka prefecture, near Mt. Fuji.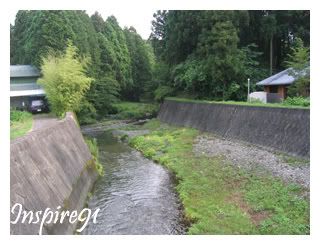 This first area my friends and I went to was in a neighborhood area with a small river going through it. The water was crystal clear, and quite cold (due to the very cold temperature of the water it was quite clear that most of these plants found here would not survive without that very temperature). Upon closer inspection of what was inside of the small river I came upon this (see below)
Im not quite sure what this was, but it most closely resembled Pellia, but just a bit smaller, and it grew flat in nice layers on the rocks in the river. It was everywhere! They were nicely rooted onto the rocks on the bed of the river, they would have made very nice instant moss rocks! (see below)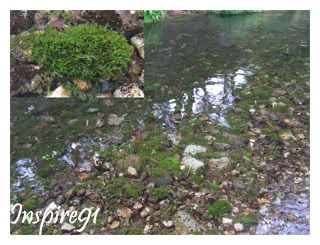 In a drainage ditch that fed the rice fields nearby we found a large amount of
Fontinalis antipyretica
or "Willow moss". The water was fast flowing and kept all of it very clean, and so the growth on this moss was awesome! It was so nice that my friends actually took some back to Tokyo to sell to aquarium shops in the city.(see below)
In a small stream that fed the main small river nearby I found some
Ranunculus nipponensis
The best that I can describe it is that it most closely resembled Green Cabomba, but much more robust in terms of the stem and leaf size. (see below)
We then drove over to our next point which was a big dried up river bed. It was very beautiful in this gully, tall trees on high ridges on each side, with greenery all around! (see below)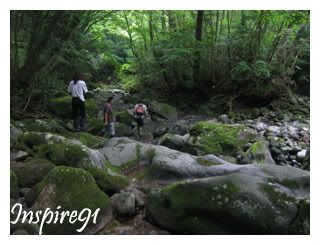 Everywhere I looked I found all types of moss. But the one moss I was most looking to find was
Fissidens nobilis
, and thats just what I found! It was found mostly in the little drippings of water that ran down the ridges, it was actually quite large, each leaf being approximately 2-3 inches long. This species of Fissidens was able to grow under water but it is quite slow.(see below)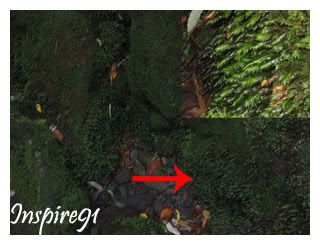 A little later on in looking around this area, I also found this very unique fern
Hymenophyllum barbatum
, which i can best describe as grew like a moss. It was very tightly packed underneath, but on top each root/rhizome was a fern-like leaf. This was not an aquatic plant but still something very attractive and unique. (see below)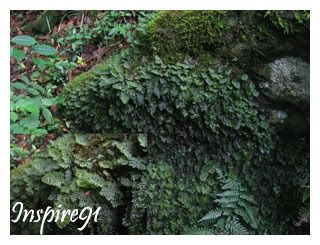 The rest of this article on my trip into the field of Shizuoka, Japan is continued on my website, check it out by clicking on the link below!
Hope you enjoyed this article so far!
http://www.aquaticrarities.wordpress.com