I got home from school today to see my cories freaking out. I then noticed the female clasping an egg between her two fins (not sure what they're called) and sure enough it was an egg. I continued to watch her as she rubbed up against the glass and deposited the egg. I've read about cories doing this but I had never seen it, it is very entertaining to watch. Does anyone know what they chance of getting some fry to live are? There's nothing in the tank that would eat them so I'm hoping to have some little baby cories soon.
Here's a pic of the egg.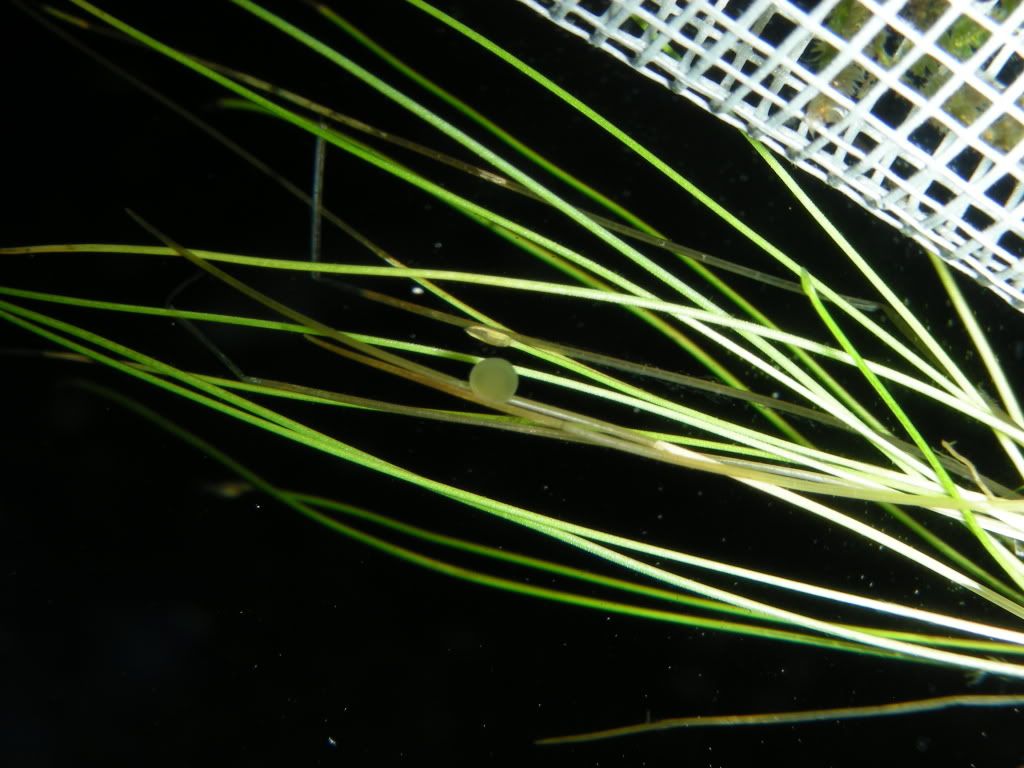 And here's a video of them spawning, mating, freaking out... whatever it was that they were doing here it is.