Discussion Starter
·
#1
·
Getting overrun, as pretty much every newbie plant keeper soon discovers.
Plants I think I will tear out.
H. corymbosa 'augustifolia': This stuff is really nice, and I feel a bit guilty parting with it, but the leaves are a bit too big for the spot it is restricted too. I may either half or take out my stand, depending on trade, how I feel, etc. etc.
Water lettuce: 20+ plants. Makes nice cover for a pond or aquarium. Started with 3 plants about 4 weeks ago :roll:
Najas: this stuff is going insane. I'm going to put most of what I have in the H. augustifolias spot.
Java fern: You are sure to get some of this. Got way too much of it, but it useful like java moss cause it doesn't die in fry tanks
Confession: There is some U gibba crawling in my tank. If you wish, I will do my best to clean it all out(most of the plants above should be pretty straightforward). If you're like me and don't mind it too much as long as it doesn't eat that much BBS than thats fine too.
Dunno what exactly I want for trade-fish would be nice too depending on what kind. Christmas moss or a bunch of dwarf sag would be useful. Wishful thinking but if anyone has bumblebee shrimp or petite nana that will work well. I also have "extra" anubias nana and narrow leaved java fern depending on trade.
I have never shipped so you should be experienced in receiving plants and able to offer advice. Local(if you pick up) will work too.
Where many of the plants are coming from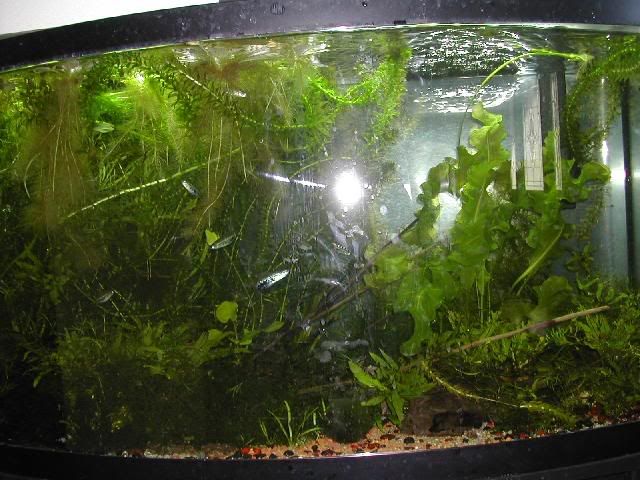 The Najas has basically taken most of the left corner.