Discussion Starter
·
#1
·
well its been a month now and things seem to be going pretty well, i have 3 CRS and 3RCS.
water:
temp.75 degrees
nitrate-<5ppm
pH-6.6-6.8
GH~4
KH~1,2
no ammonia or nitrite
this is what i add to the water and a couple drops of bacteria i got from justin at ocean aquarium
this is what i feed them. i also feed them algae wafers, forgot to put the bag of algae wafers i had in the pic. the shrimp havent been eating the CRS food but seem to love the crab cuisine so i stoped feeding crab cuisine, starved them a couple days and i'm now trying to train them to eat algae wafers since wafers and CRS food seem to be kind of alike.
full tank pic. plants have grown a bit. around 2 weeks ago i wanted to put shrimp in but the pH was <6.0 so i asked the guys at AFA. they told me the kH of my water might have been too low so they suggested me to add some rocks. now my ph is 6.6-6.8 which is perfect for CRS.
CRS was added about a week ago
what grade do you think the 2 CRS above are? A/B?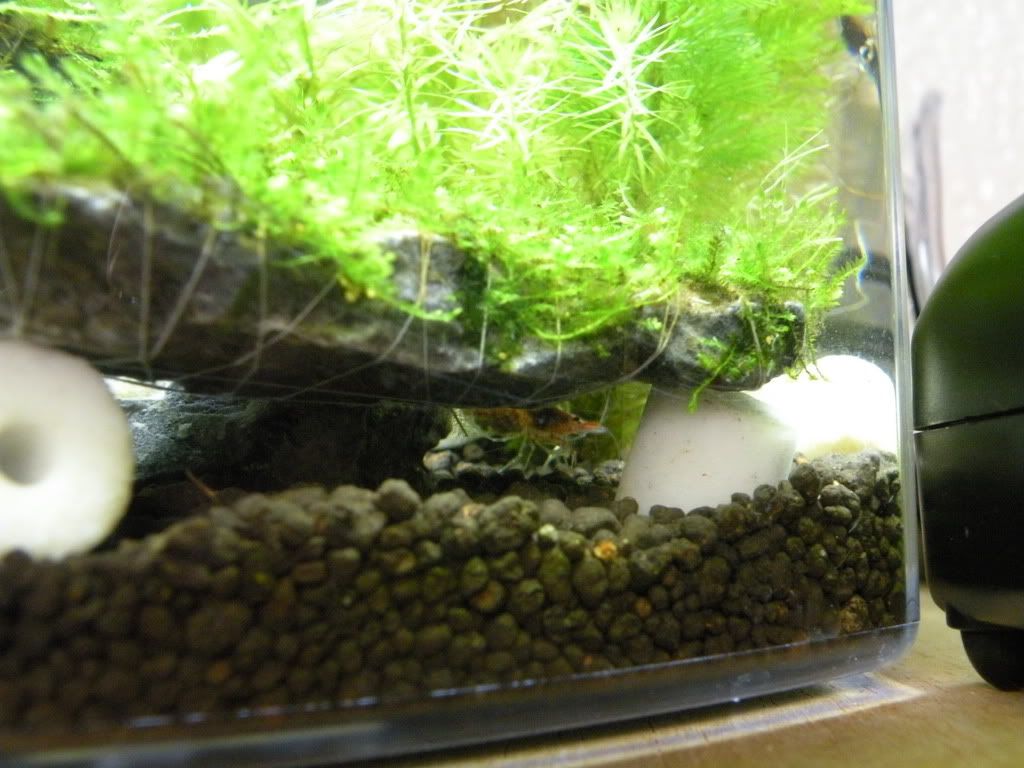 heres a berried cherry cleaning its eggs.
i will be getting about 15 CRS from a friend very soon and i will put the cherries in my 2.5. please leave a comment and let me know if i could make any improvements.