Discussion Starter
·
#1
·
Hello all !
I am setting up a 22 gal tank for blue german rams . It will be semi-NPT . Semi because i ll be using eco-complete as the topper and there will be not much of sun light. i ll be using canister filter for mostly mechanical filtration plus some bacteria holding media.
Thats how its gonna look ( plus soil, eco-complete, and plants).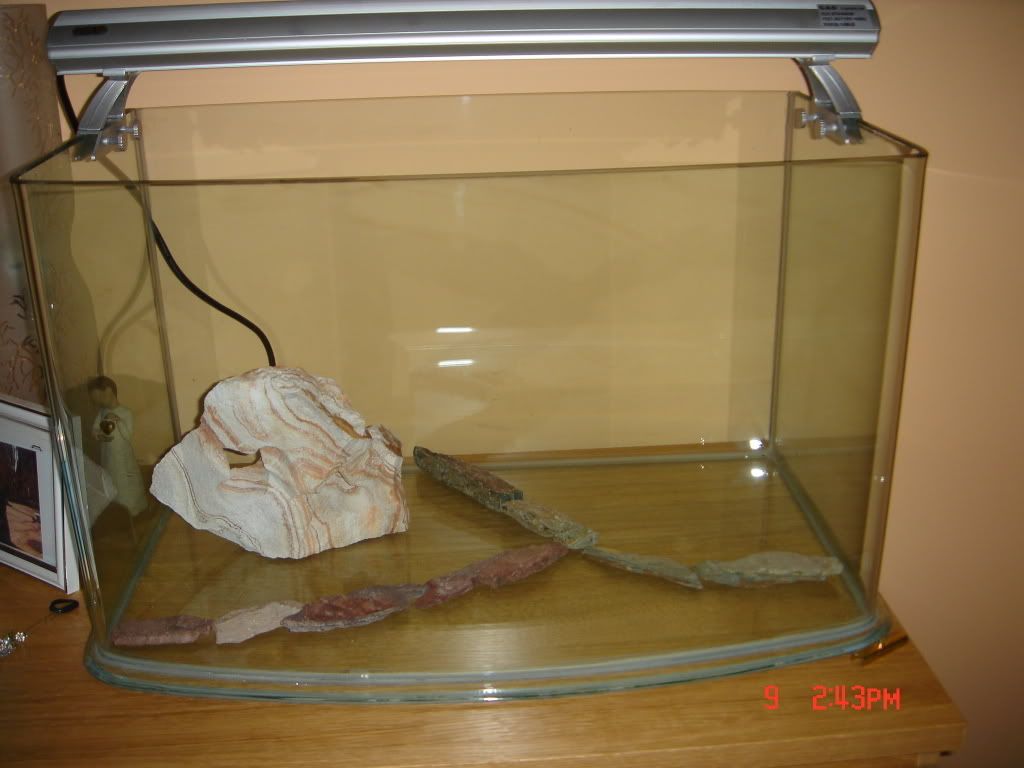 The plants will be:
Frazeri (Anubias 'Frazeri')
Sword, Red Melon (Echinodorus Barthii v. "red melon")
Hygrophila balsamica (Hygrophila balsamica)
Ludwigia Peruensis (Ludwigia peruensis)
Dwarf Baby Tears (Hemianthus callitrichoides)(potted)
Subulata, Dwarf (Sagittaria subulata) 10 Plants per order
Telanthera Rosefolia (Alternanthera reineckii)
Wendtii, Red (Cryptocoryne wendtii)
Wendtii, Green (Cryptocoryne wendtii)
Wendtii, Bronze (Cryptocoryne wendtii v. 'Tropica')
They will be getting 40 watts for 12-14 hrs and additional 20 watts for for around 4 hours in the mid day(within those 12-14hrs)
Anyone with similar fish/plants setup please share some expieriance.
Thank you .
P.S. Thank you Shiruk for all ur helpful input on PMs
. Hope my rams will be as happy as ur goldfish