Here is how I build my hood for my 29 gallon aquarium.
Supplies:
1x6 and 1x8 pine boards.
2 hinges (or a piano hinge)
Wood glue
Finishing nails ~2"
Nail filler
Sandpaper
Paint (or stain)
I started by cutting my boards to length. I would recommend getting your wood from an actual lumber yard rather than Lowe's or home depot. You will save yourself lots of time and headache trying to find nice straight boards. There are two variations of hoods I have built. I will describe one of them here first and the second later on.
There are total of 7 boards used...
Face board: 31 3/4" X 6"
Front top: 31 3/4" x 6"
Back top: 31 3/4" x 8"
Front side (2) ~4 5/8" by 6"
Back side (2) ~4 5/8" by 8"
Note: 6" boards are not really 6". They are something like 5 1/2"
The back is left open in my hoods. You could some sort of back board for extra support if you would like. I didn't see a need for it.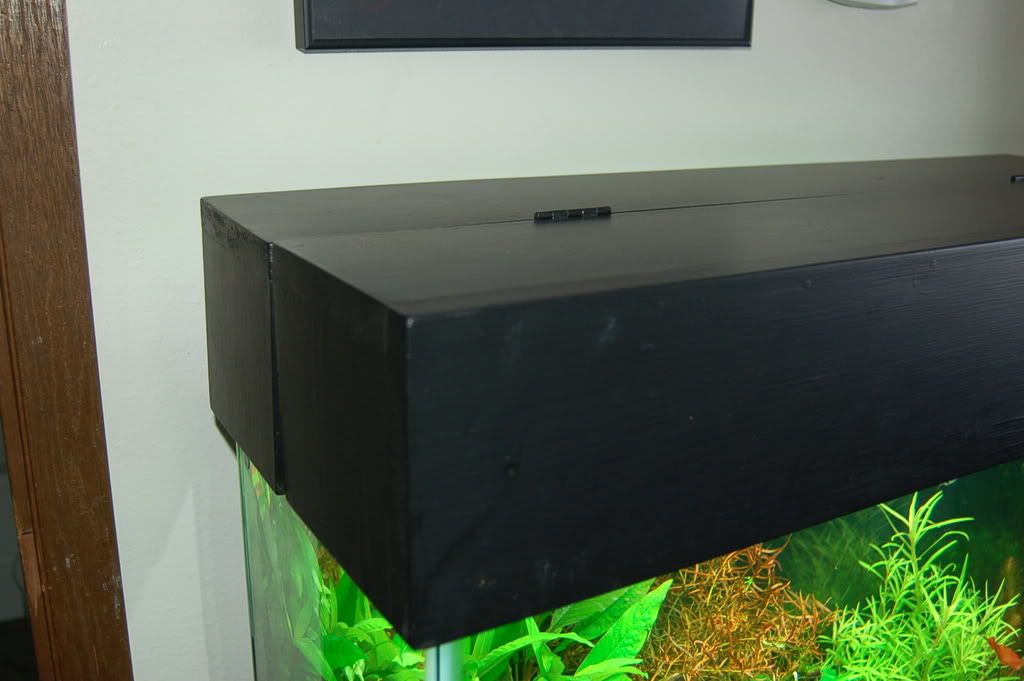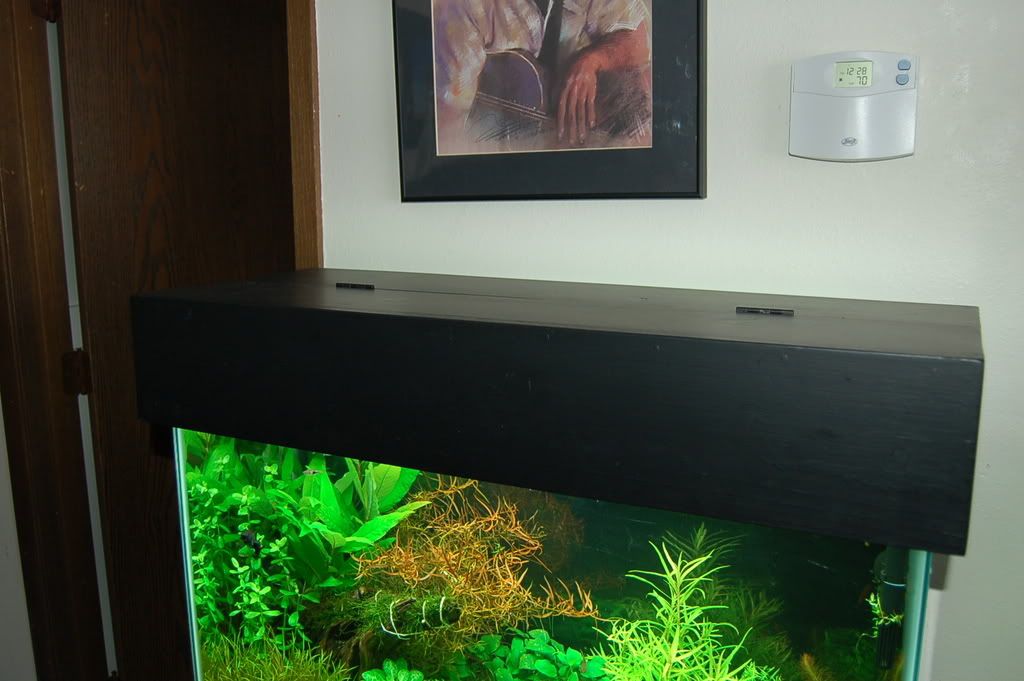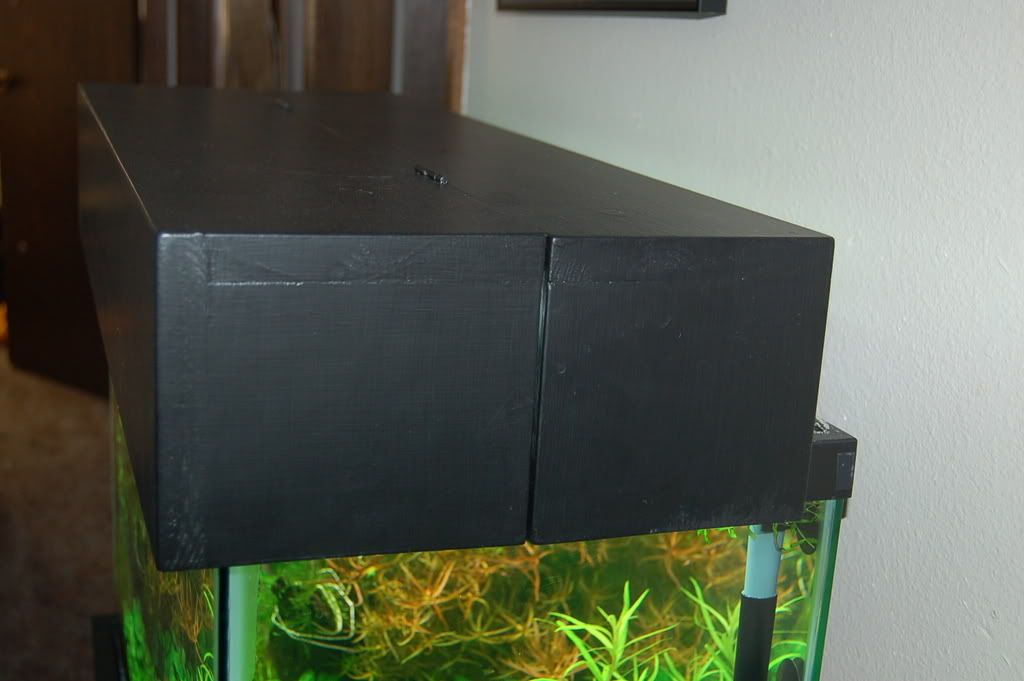 As you can see the front half is attached by two hinges to the back half. One piano hinge could also be used.
After the boards were cut to length I began assembling the two halves. I used glue and a nail gun with 2" brads. Regular nails can be used. You may want to consider seating the nails below the surface and using nail filler to get a nice finish. I find that the nail gun makes things a lot easier and faster to assemble.
Note that in the picture the back half of my hood uses only a 1X6. This was a screw up on my part and I would recommend using a 1x8 so the hood covers the entire top of the aquarium.
Once the two halves were assembled, I filled the nail holes, sanded everything down good, and put on 2 or 3 coats of black paint. I then cut out notches (with a chisel) for the hinges and installed them.
I used small "L" brackets inside of the hood to keep it supported on top of the aquarium.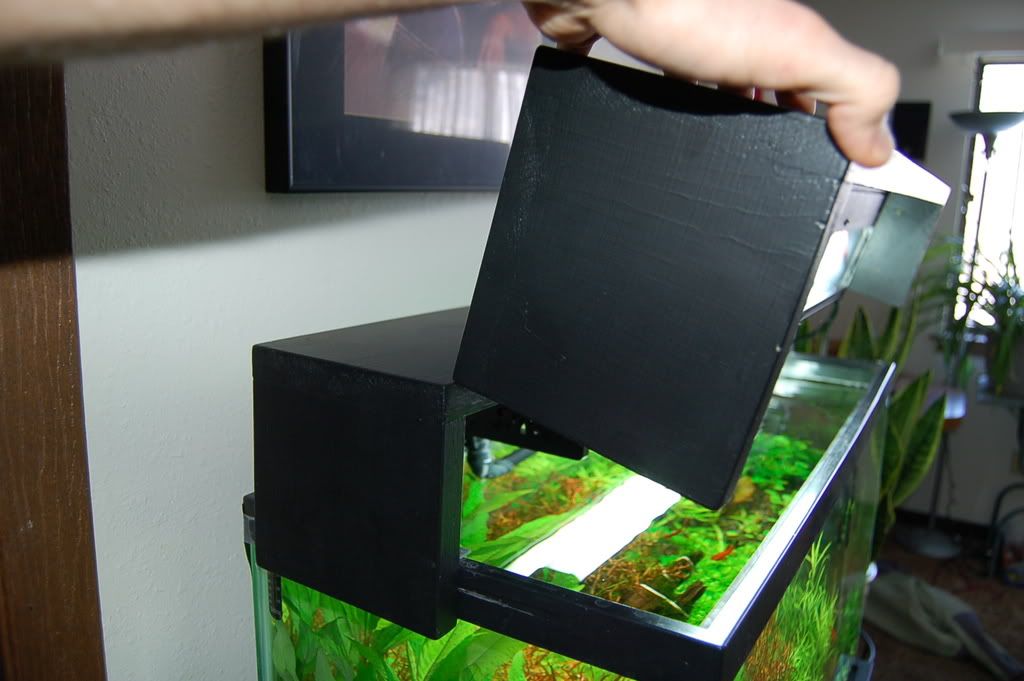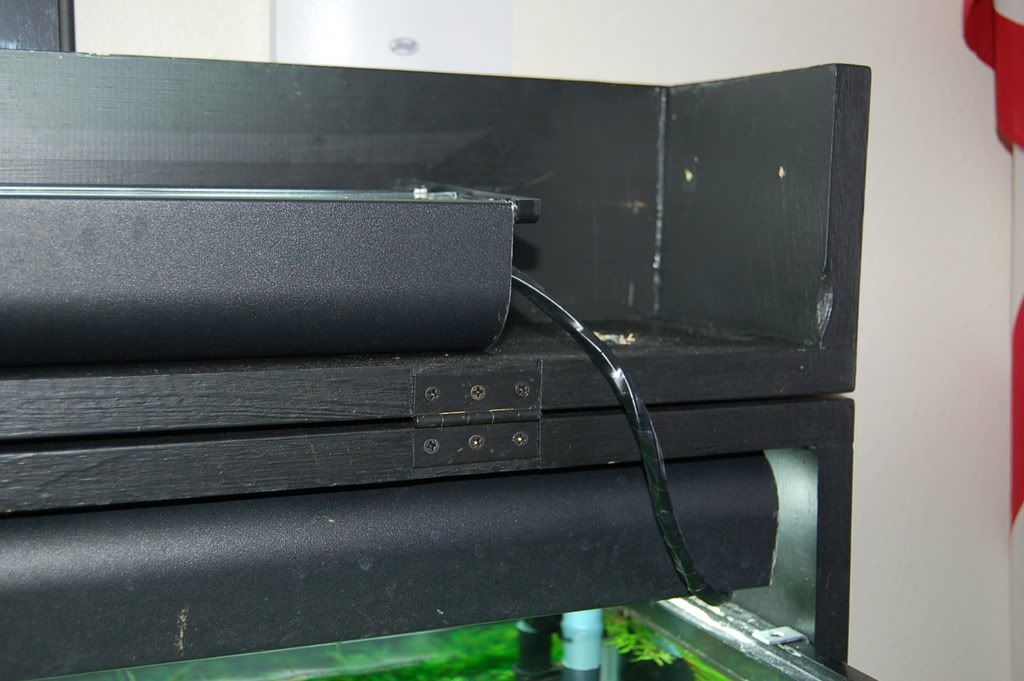 You are now ready to install your lights!
Another variation of this hood, which I actually think is nicer and easier to built is this...It is one I build for my 55 gallon.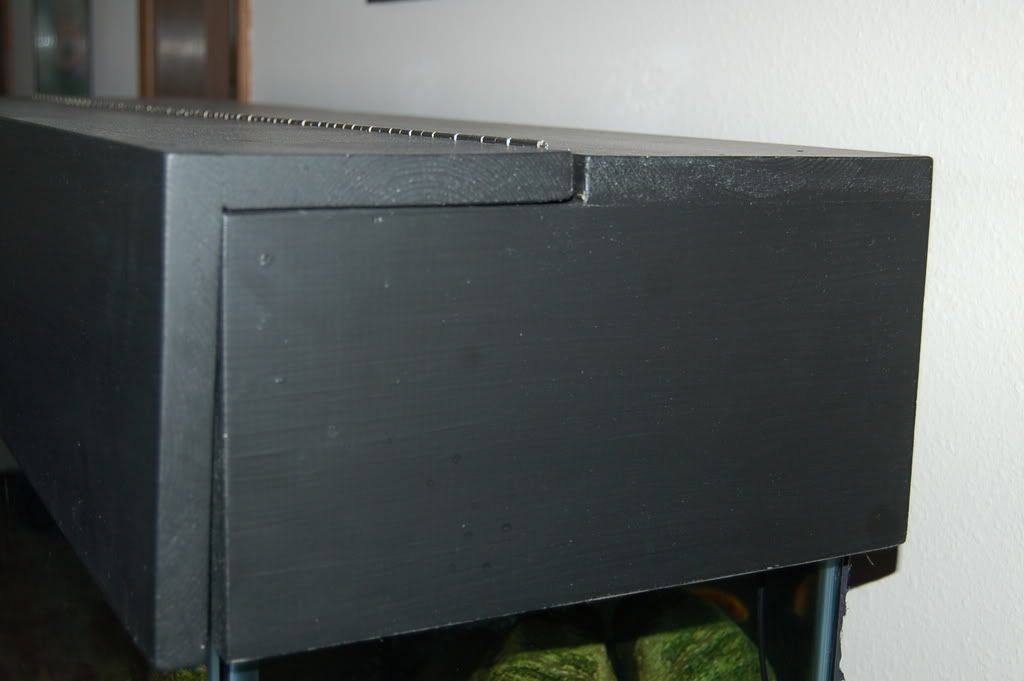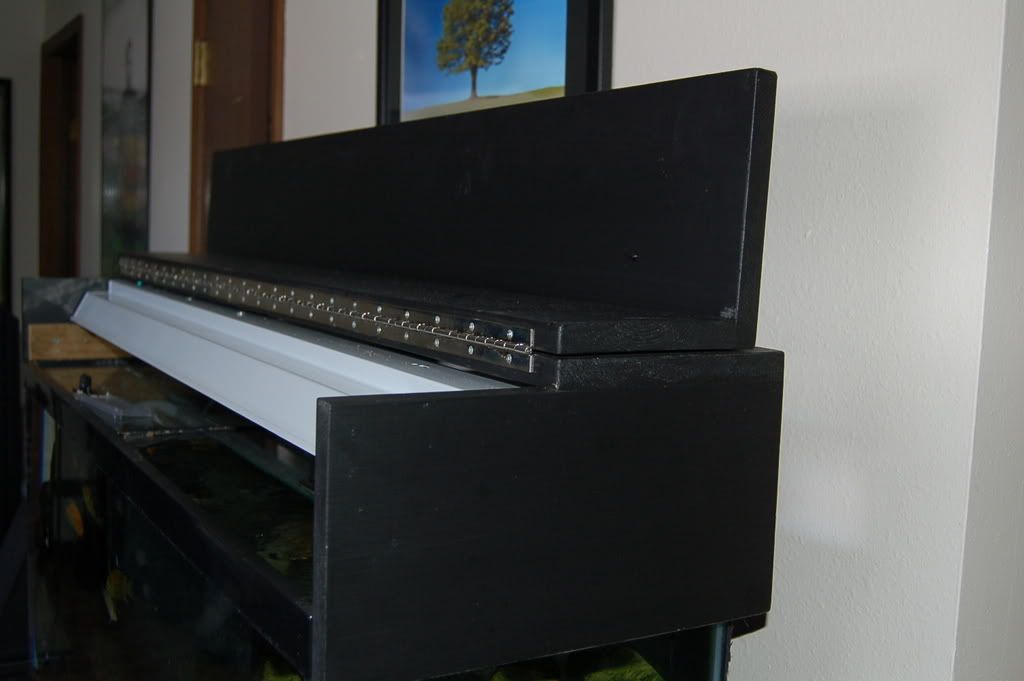 You can see the difference in the photo. This one is easier to get to sit on your tank right because the sides are just 1 piece rather than two. Everything just fits together much nicer. The problem I had is that the face board warped outward. The other style prevents this because the face board is attached to the front side board. I also used a piano hinge on this hood, which is another nice touch. The hood in also taller because it need to cover some HOB filters (i.e. the face board is a 1X8 rather than a 1x6).
All in all, this will take about a 1/2 to full day to build once you consider all the time to paint and dry. Total cost is probably less than $20.
Good luck.