Discussion Starter
·
#1
·
hi guys, i have ordered a 1ft cube ADA style tank from Davidsws 1 week ago.. and it came to me on saturday night.
tank specs :
30x30x30cm cube ADA Style.
lighting: 1x 36watt PL (2ft lighting on 2 1ft cubes).
substrate : bottom layer 1.5kg ADA II soil, top layer 2kg
Dazs soil.
c02 : daily dosage of seachem excel.
ferts : none for the moment.
Flora : didiplis diandra, unknown black ground plant, spiky moss and taiwan moss.
as for ADA style, it simply mean lesser and thinner silicon.
i feel in love with the tank once i saw it!.
lets compare, both 1ft cube side by side both made by davidsws, right being the normal type and left being the ADA style.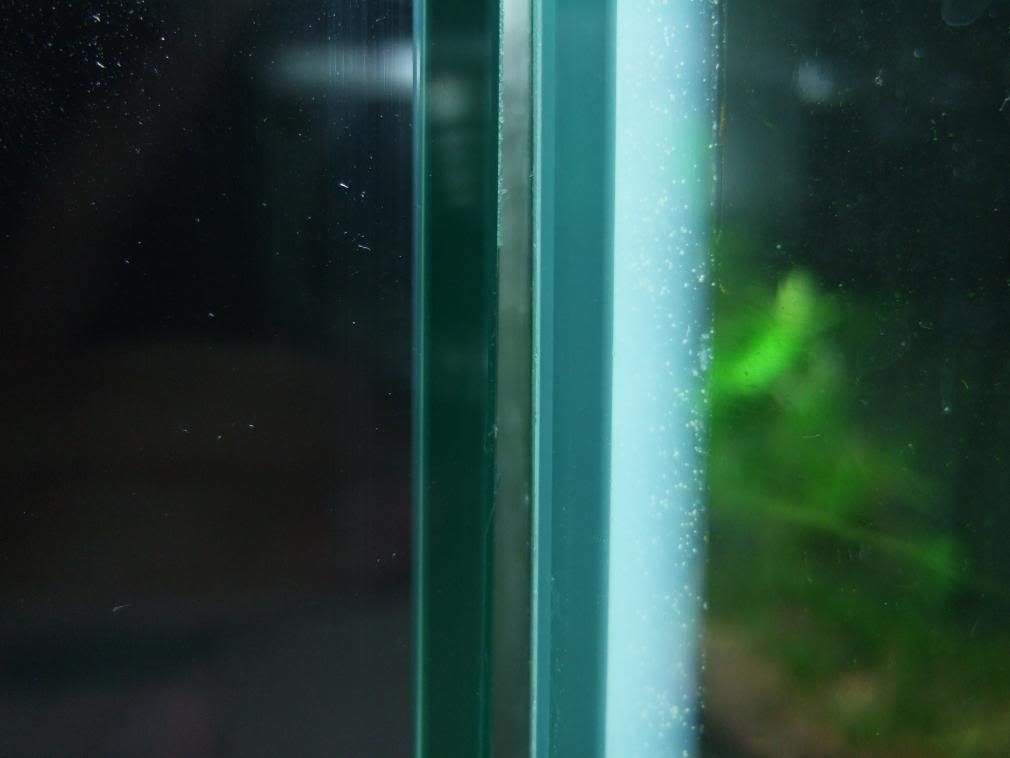 back to my new tank, had placed in 1.5kg worth of ADA II but still not enough to even cover half of my tank.. and so i went and intend to get GeX but, i chance upon this Dazs soil and bought it.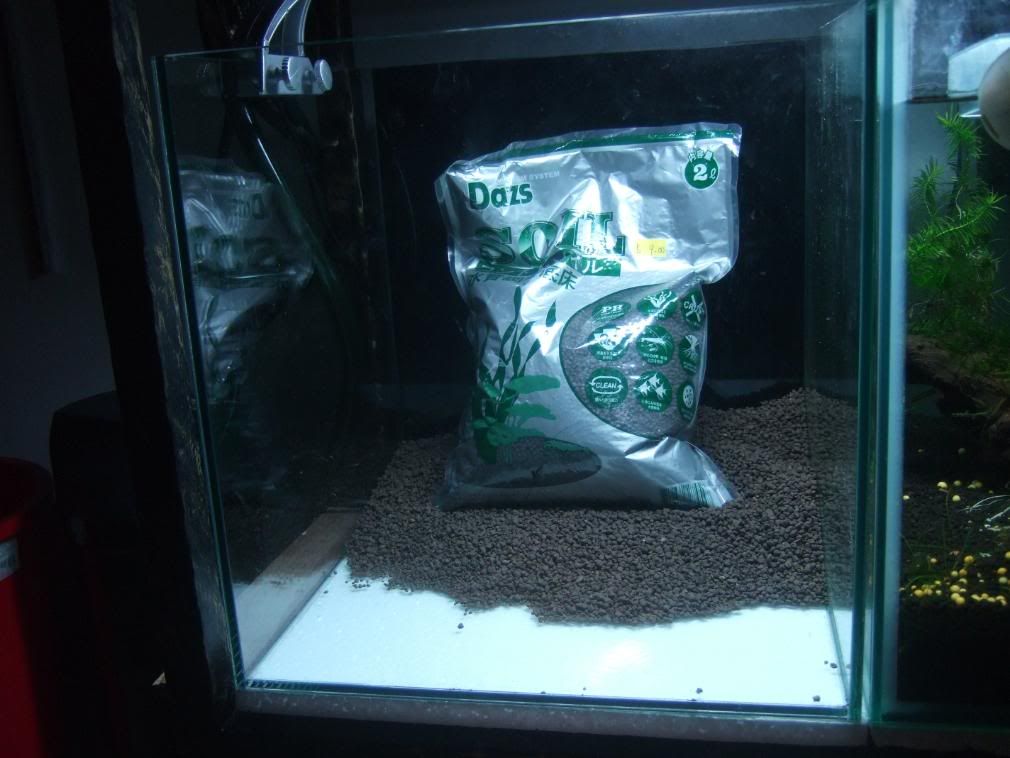 hard scape!(those pebbles are tied with taiwan moss)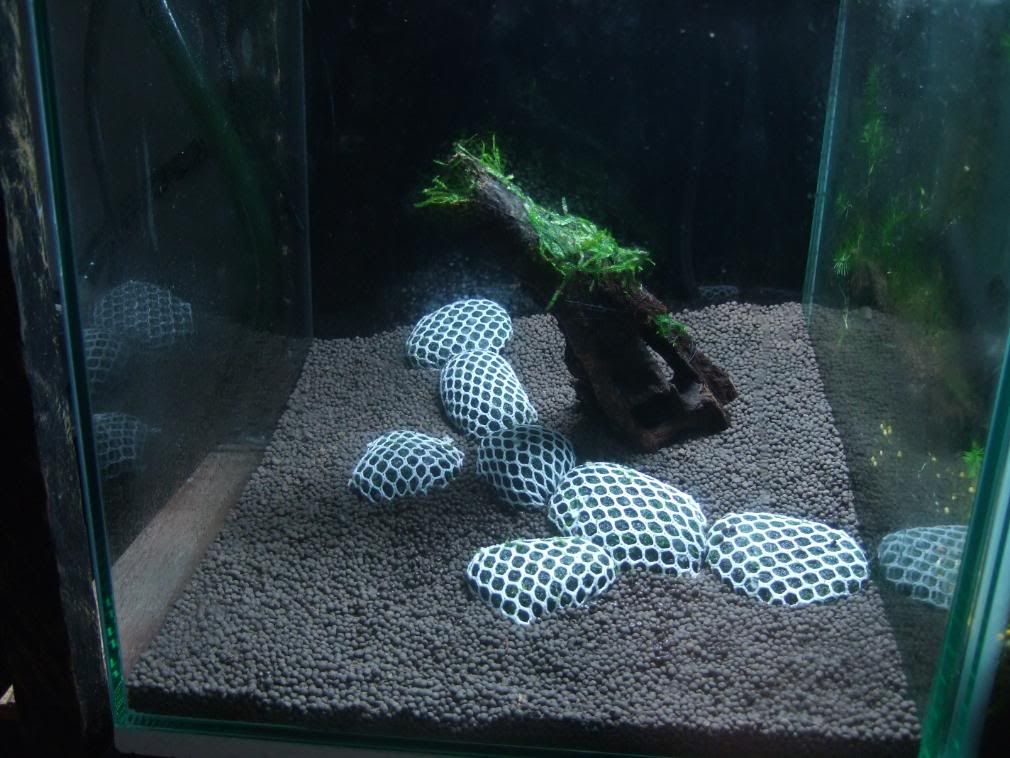 filled up with water.. and planted heavily on stem plants.
can anyone give me some advice on what plants to put in the middle between the didplis and the pebbles?
last and for all, 2 1ft cube side by side on my lower 2ft tier.
this scape is not yet settled.. might change the wood or add another piece if i can find a nicer one.
comments please.