Discussion Starter
·
#1
·
hi guys, this tank was rescaped 1 week ago.. took quite a long time to find a suitable wood.
Tank specs :
60x30x36cm tank
36watt PL lighting
ADA amazonia II
no co2, no ferts, only daily dose 1.5ml of excel.
Flora(not 100% sure about the ID, please correct me if i got it wrong.)
Crinum aquatica
Us fissiden
spiky moss
Rotala sp "green"
didiplis diandra
Blxya aubertii
Sagittaria subulata
C.parva
Dwarf hair grass
japanese hair grass
Needle leaf java fern.
Fauna(currently) : 6 otos, some taiwan shrimps, 1 boraras, 2 Corydoras Panda and 1 male endler.
Full tank shot.
angled shot, see that red spot there? what plant should i place there? was thinking of either Nana petite or bolbitis heudelotii.
C.parva lawn.. a pity those C.parva i got(from forumners) are slightly infested with BBA and have thin and long leaves... was acctually tempted for a parva lawn after see benny's picture, but well, i will stick to this now.. C.parva from lfs are simply too expensive for me if i want to cover that patch(used around 10 - 15pots worth of C.parva)
Rotala sp. Green, can see good growth from the thicker leaves to the thin leaves.. will get more to thicken the bunch.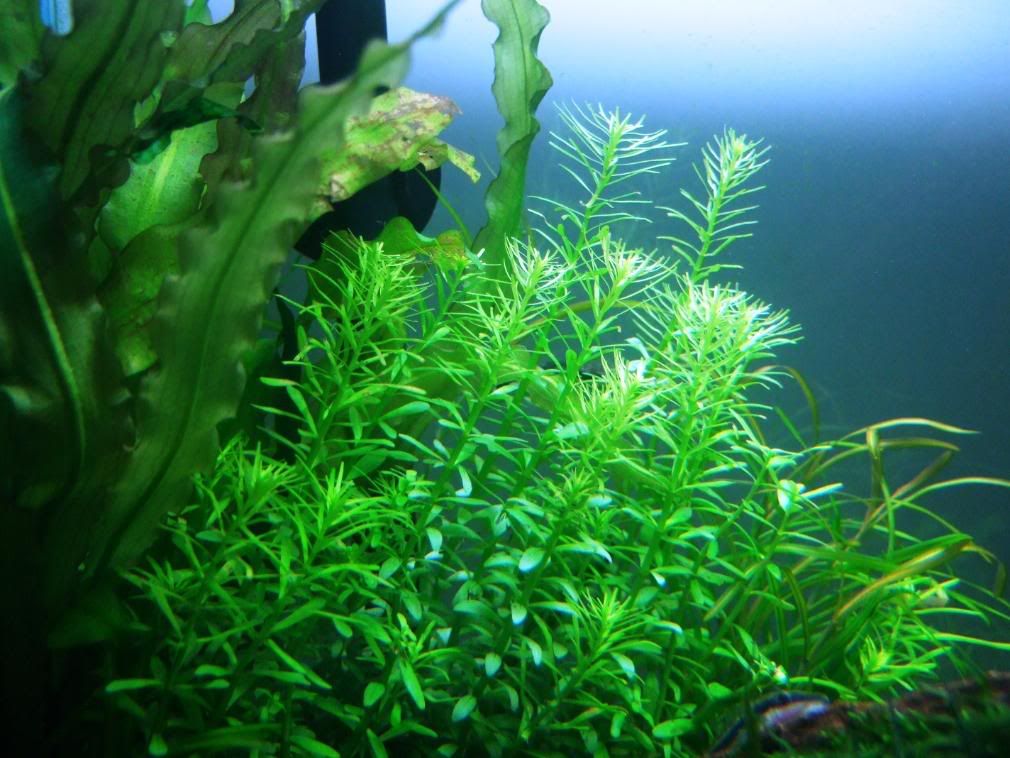 was wondering what other plants can i use for this area?
currently having jap hg.. any recommandation?
(was thinking of using C.parva)
please comment on how should i improve my ulgy scape.
thanks for viewing.