Discussion Starter
·
#1
·
hi guys, since i have decided to cut down on this hobby, today i shifted the mossy tank from the bottom tier to the top.. and the top tier(for some bichirs) will be sold soon and that tank will be decommed.
this new theme "coasta island" was named because i will be using light colour lapis sand.
wood placement will still be the same.. just the substrate effect and plants would be different.
first, in the morning 9.30am.. start work!
transfer all the 2 tank's water and fish to this 2 big styrofoam box. with the filter running.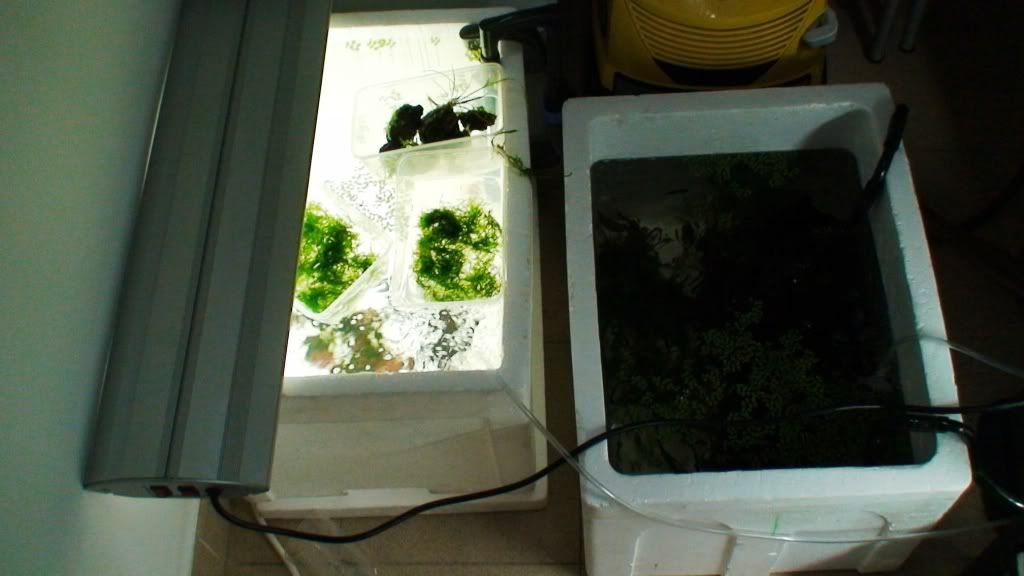 clear all the wood and most of the plants out.. leaving all the stupid malayan shrimps inside.. theres no more water already and they still don't want to be caught and transfer to their styrofoam home!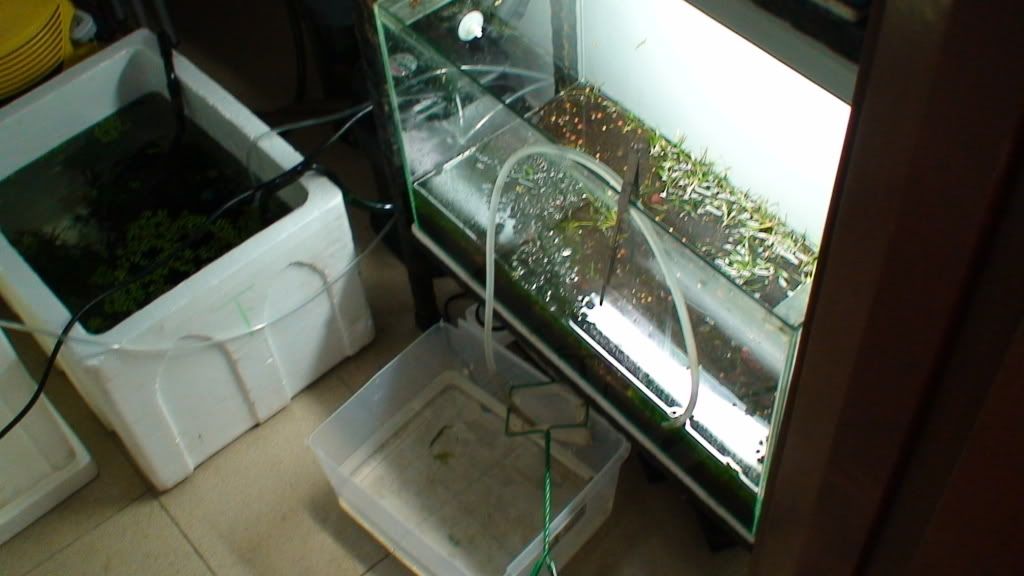 after draining all the water.. swap the 2 tank.. all done by me myself.. hard work man..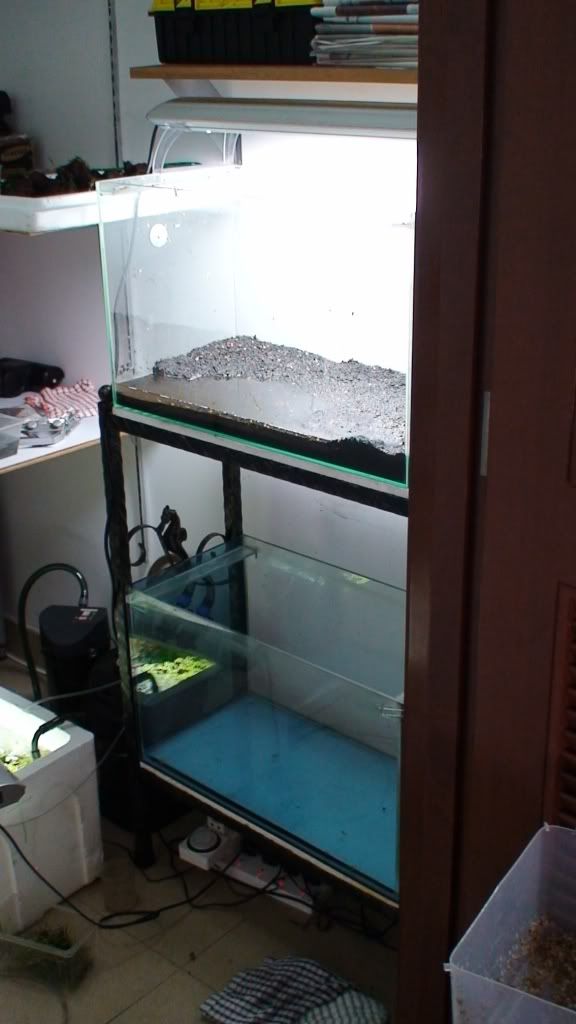 lapis sand added.. and Tetra initial stick(base fert) added.. base fert are meant for the crypts.. wood place them back at the same placement.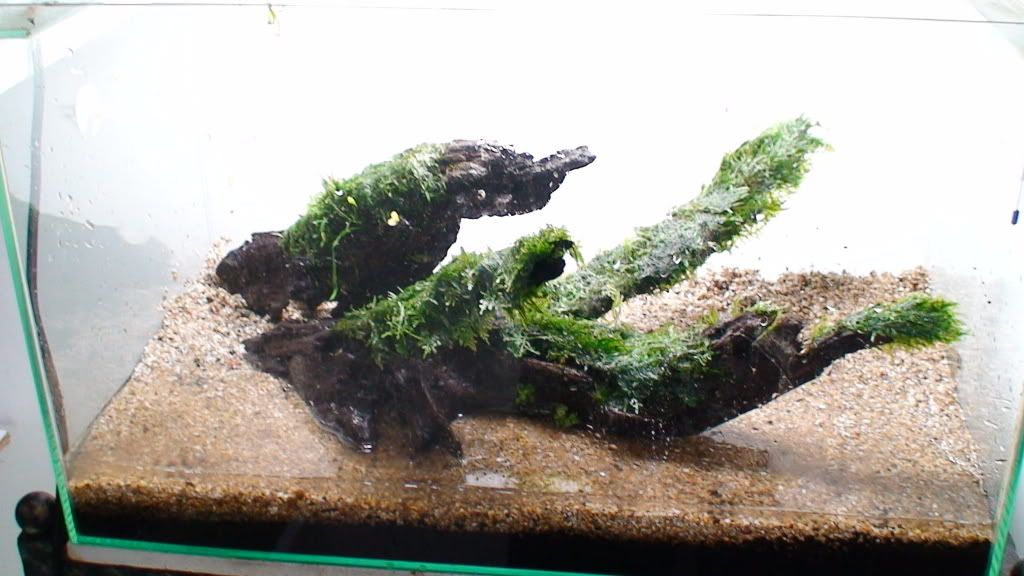 plants were arranged back.. ready for water to fill it back!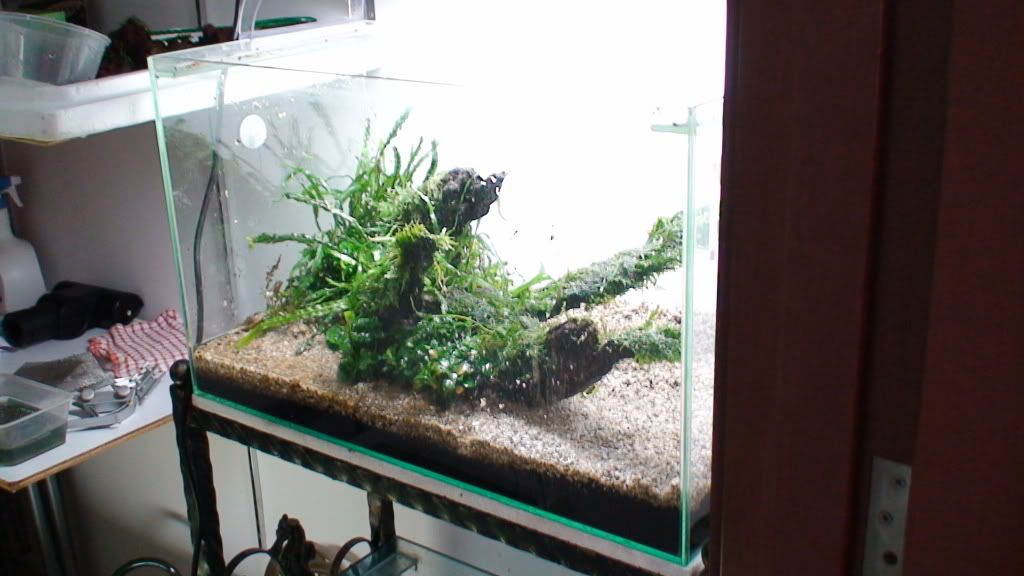 half way done!
added lots of floating plants to suck all the excess nutrients.. tank not fully done yet.. i have yet to collect my taiwan moss to tie to the lava rocks.. and i need alot of crypts too.. i guess the Full tank Shot will be ready in a few days time!
thanks for viewing!