Needle Leaf Java Fern -(Sold.)

Regular Java Fern - $5 (6-Avail.)

Lace Java Fern - $5 (4-Avail.)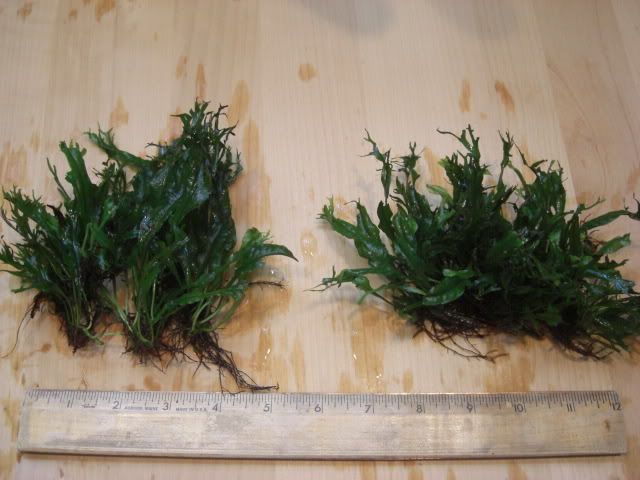 Vallsneria 'Nana' - 10 nodes/8"-21" - $5 (1 Avail.-1-Sold)
From here:
Anubias Coffeefolia - 7+ Leaves per Rhizome - (Sold)

These plants were immediately put back in a planted tank after propagating to keep healthy.
Please add $6.50 Shipping USPS Priority.
Non-CC PayPal and RME accepted.

Please send me a PM with interest or questions.