Discussion Starter
·
#1
·
Well, I have been planning this planting for a while. As my budget is limeted, I had to use what I had...
Ok, no talking, let's see the tank
Tank:
55 Gallon 48x12x18
Light:
36 in Nova Extreme T5 with 3 lunar lights
2x39W 10000K 8am-7pm
2x39W 6500K 12am-6pm
Filter:
HOT Magnum 350 NO boiwheel
Sponge filter
Substrate:
18 lbs Schultz Aquatic Plant Soil (rinsed out 10000000 times)
15-18 lbs Eco complete
Hardscape:
Malaysian Wood
Lava Rocks (collected in the desert)
Photos:
Rock collection: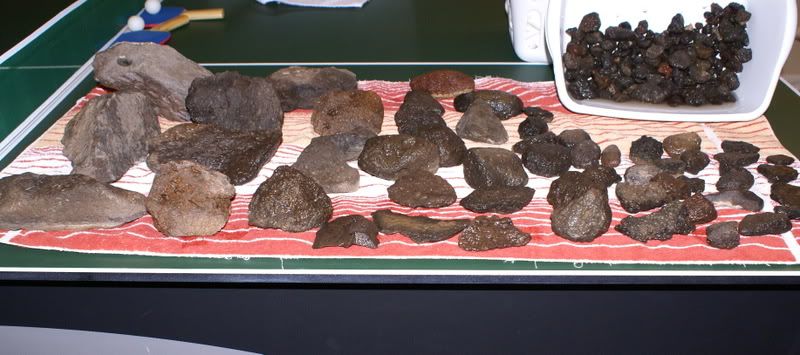 The towels are 48*12, so I tried to put the hardscape together, well, I was told the 55 is really hard to scape... IT IS

I wanted a hiding place/cave for the fishies. I decided to make a coconut shell one.
We broke the coconut into two halves, cleaned it out, let it soak for 3 days (tannin) and then my husband drilled lots of holes in the shell.
I put a bunch of Java moss on it and tied it with a fishing line. i used the same hole, so the fishing line can not be seen from outside. The holes are so close to each other that there is no harm for the fishies from indise neighter.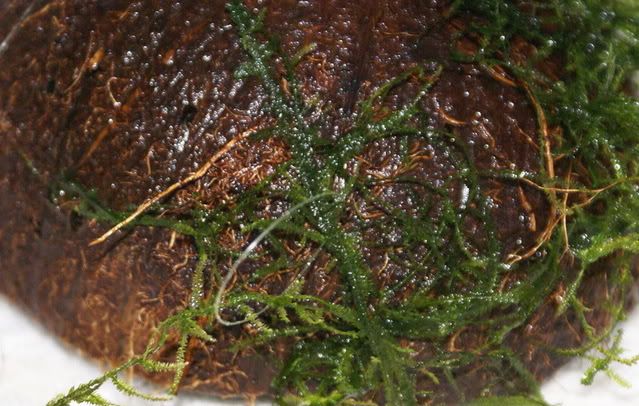 Then I tied some Java moss and riccia to rocks. I used the fishing line method AND the bath"sponge" too.
Then I placed them in the middle of the "old" tank.
Here is the full view of the OLD tank. I didn't like the background and the substrate.
Drained:
Schultz Aquatic Plant Soil is down:
Hardscape with Lava Rocks and the eco complete. I know it will mix together, so I didn't bother with tha layering too much.
My little river:
Planting is done: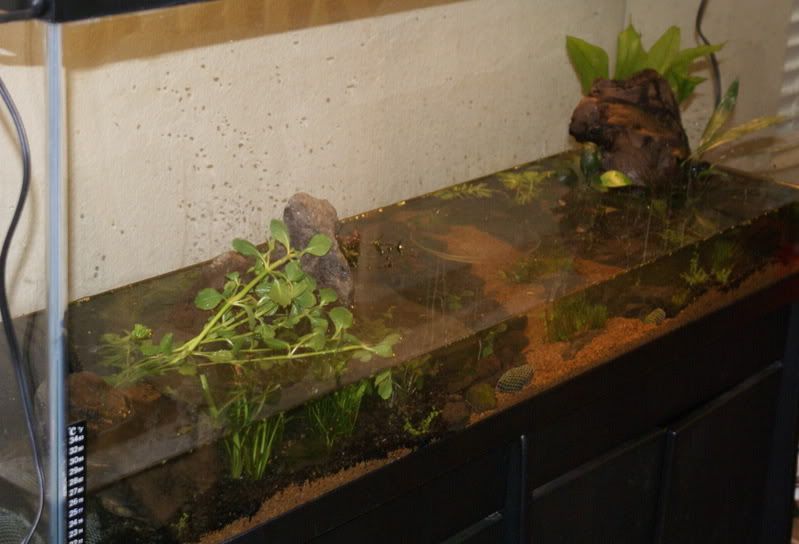 Plants:
4 Sagittaria subulata dwarf
1 potted baby tears (Hemianthus micranthemoides)
2 potter Marsilea Quadriforlia (for foreground plant)
1 wisteria (Hygrophilia difformis)
1 Cardinal plant (Lobelia cardinalis)
1 Parrot's Feather (Myrophyllum aquaticum)
1 microsword
1 giant sword
1 Anubias nana
1 Anubias sp
2 Ludwigia repens
1 Hornwort
Java moss
Riccia
Filled: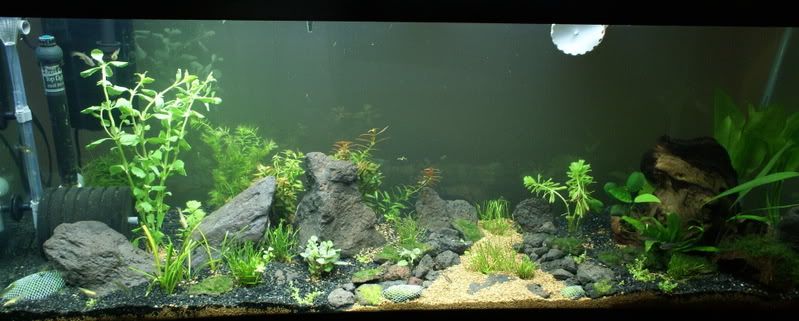 Right side
River
Please let me know what you think
Maria