Discussion Starter
·
#1
·
8-5-09
Ok, here I go. I changed my mind. This 40 breeder is going to be a planted tank. I'm thinking wood- scape and a foreground of eleocharis 'belem', but before I get all excited about that stuff, I need to buy all of the equipment :icon_roll.
I'm only going to go with an eheim 2217, maybe even a 2215, but I will have a koralia 2 in there to help out on flow.
I'm going to drill the tank and do loc-line returns like Tom Barr did on his 180 gallon tank
I'm going to get a fancy Victor CO2 regulator from GLA! Standard 5 lb tank, maybe a 10 lb-er if I can get a good price on one.
Aquasoil amazonia I. A
catalina t5ho 39Wx4 fixture
with only 2 or 3 bulbs in, suspended over the tank (even though it's not rimless :icon_sad
, and most likely a regular ceramic diffuser, maybe an in-line diffuser.
35-40 green neons, a trio of SAEs (maybe, I haven't made up my mind on if I want moss or not. Has anyone ever had a sae that didn't eat moss?), snowball shrimp, and amanos in there as well as some otos (maybe I'll have better luck with them this time)
Possible plants include:
eleocharis 'belem;
rotala 'colorata'
anubias 'petite'
java fern'trident'
java fern 'needle leaf'
ludwigia guinea 'broadleaf'
bolbitis
maybe some hm or lawnmarsh pennywort.
Well, enough talk, here's the progress so far :flick: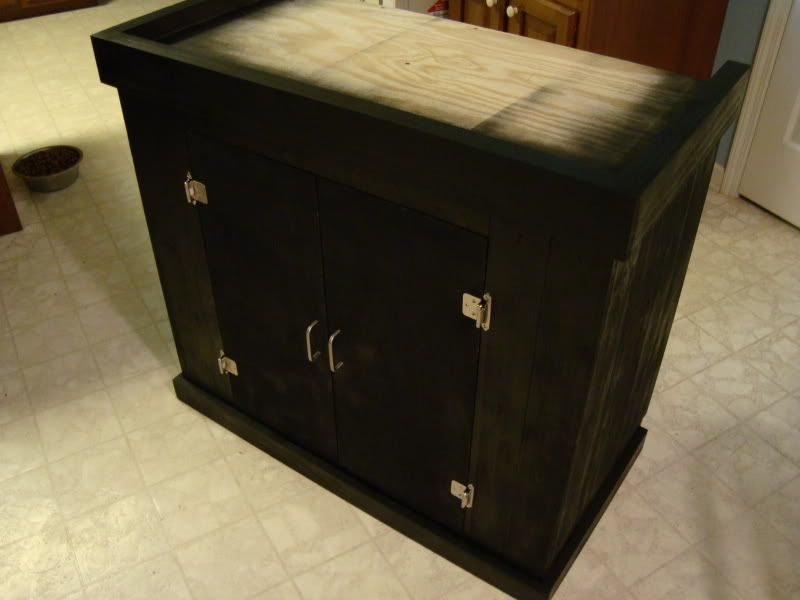 No, it will not stay in the corner like that
Now I gotta find a way to sell this $50 bag of sand that I already have :icon_roll At least I wasn't farther in before I changed my mind lol.
So here's my potential budget
Tank
Stand
GLA CO2 Regulator
Manzanita
CO2 Cylinder
Aqua Soil Amazonia I (three 9L bags in addition to the 6L I have already) - $112.26 (I might do mineralized soil...)
Eheim 2217 - $150
CO2 diffuser ~ $30
Catalina T5HO - $250
Getting there!
---------------
8-8-09
I was bored, so I figured that I'd test out how much the k4 would push in this tank, So I filled it up, and I noticed these
Bubbles between the two panes of glass in the silicone. I got this with my 20 gallon, but not to this degree. I'm thinking that it's because this tank is longer, and with no center brace, but I was freaked out that it was my stand. What do you guys think? I did a search on google, but couldn't really find much.
---------------
8-14-09
Look what came in the mail from GLA today :biggrin: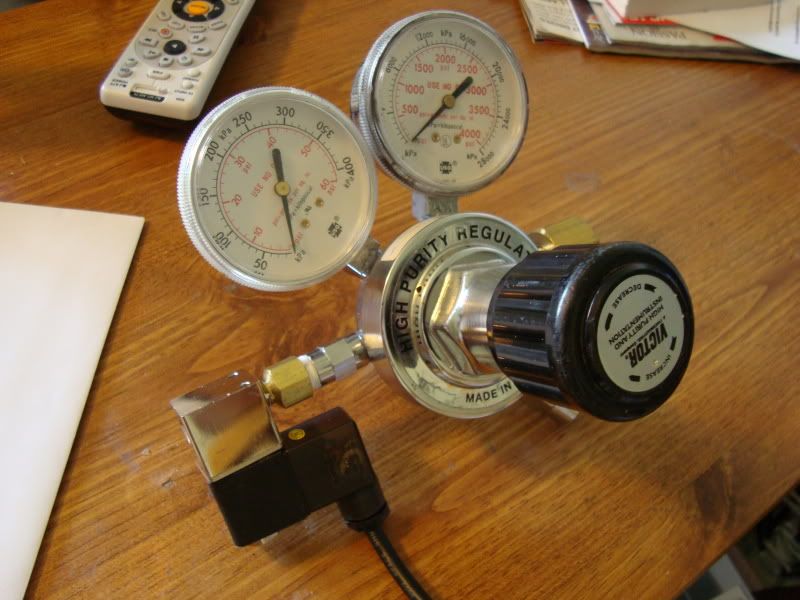 ---------------
8-18-09
---------------
8-21-09
I got my wood from Tom Barr today! My CO2 cylinder should be here from GLA tomorrow!
Possible scape, from the top.
Front
My tank is 18 inches from front to back
"substrate" level view
The only problem is that it's a bit tall for my 16" high tank :icon_neut: The bottom of the handles are where the waterline would be.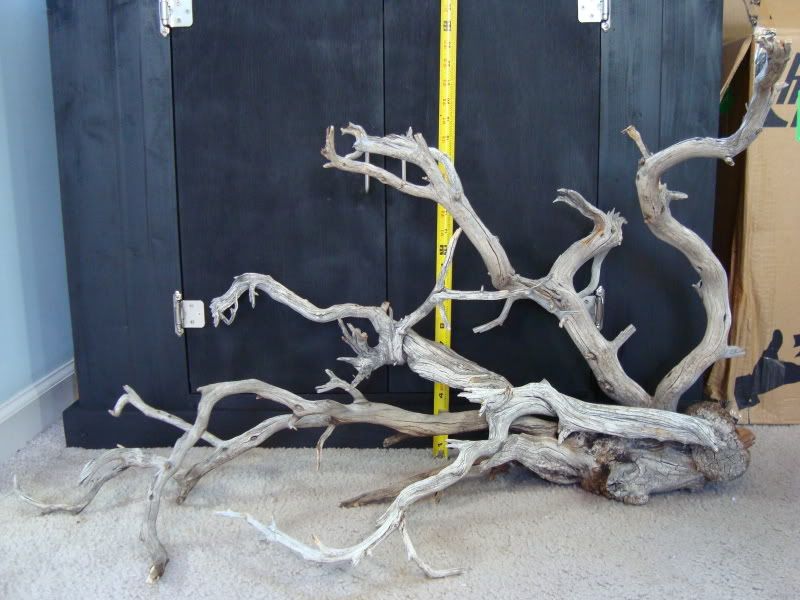 That's it for now!