ALL OF MY SHRIMP ARE FREE SHIPPING WITH AN ORDER OF 10 OR MORE!​
These are my personal shrimp that are bred in straight tap water no additives my tap water comes out with a PH of 7.5, TDS 150, KH 11 and the only thing I add is seachem safe as a dechlorinator. You will get 1/4" or bigger shrimp in a Kordon breather bag, Styrofoam lined box, and a plant trimming for the shrimp to hang on to during transport. I will ship these priority at no extra charge on Monday or you can opt for express delivery for an extra $20. I guarantee against DOA with either shipping option.
Disclaimer for package guarantee.​
1. If the weather is warmer than 85 deg or colder than 45 deg Fahrenheit in your area I will not guarantee the package. Please check the weekly weather forecast in your area before you place your order. I do have heat packs for $2 more if it is colder than 45F and will guarantee if you purchase it.
2. The package must be received on the first delivery attempt and pics of the package must be sent to my email address within 2 hours after the delivery in case of any DOA.
Yellow Neocaridina 10 for $35 shipped $3 each there after
Painted Fire Red Neocaridina 10 for $35 shipped $3 each there after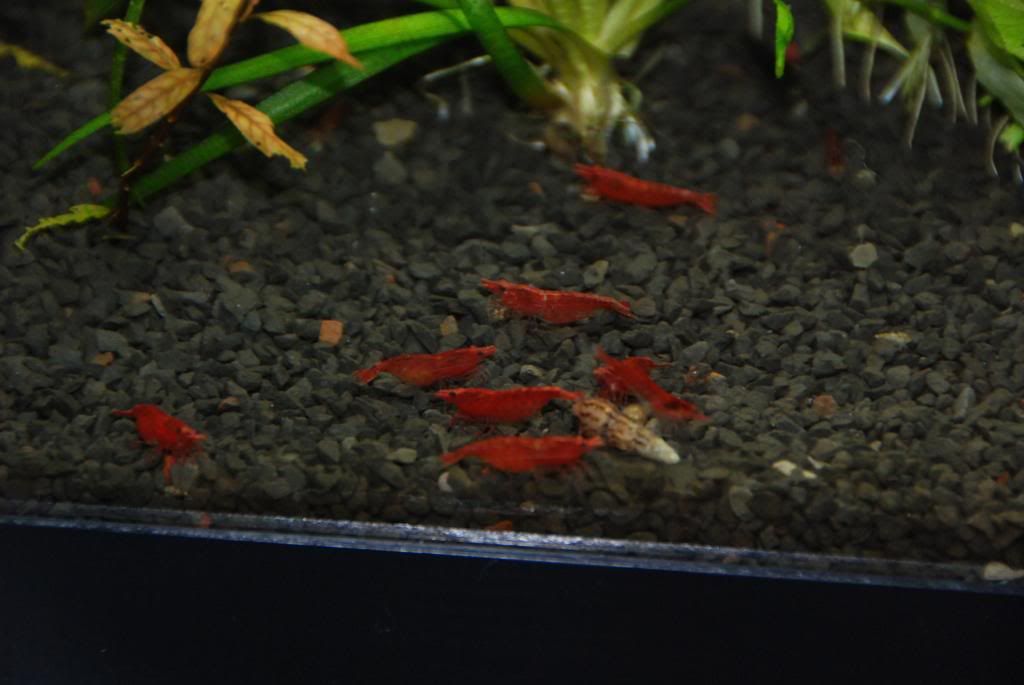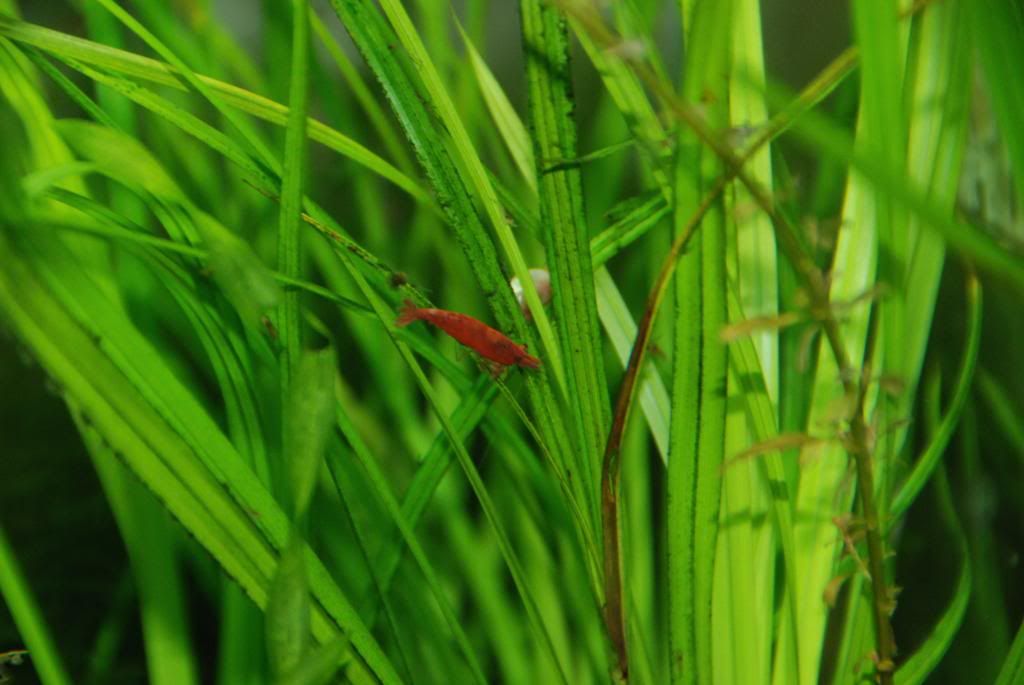 Blue Pearl Neocaridina 10 for $30 shipped and $2 each there after
They are the bluish/greenish ones in the pics sorry for the bad pics I will try to get some better ones by the weekend!
Blue Bee Caridina Cantonensis 10 for $35 shipped and $3 each there after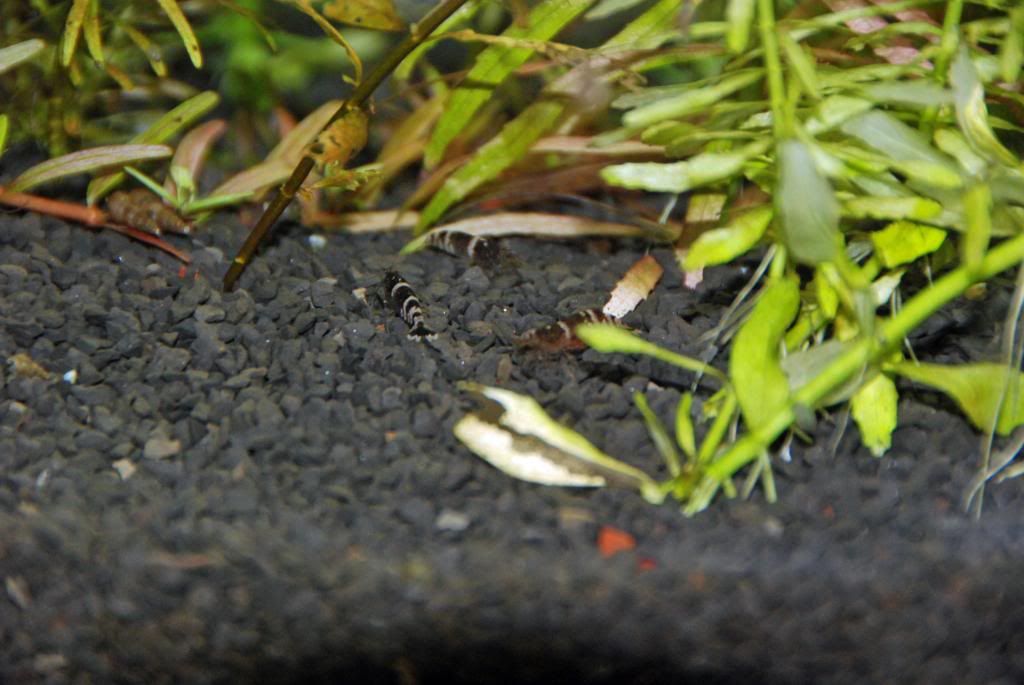 CRS S+ Grade 10 for $50 shipped and $4 each there after
Tangerine Tiger Caridina Serrata 10 for $70 shipped and $6 each there after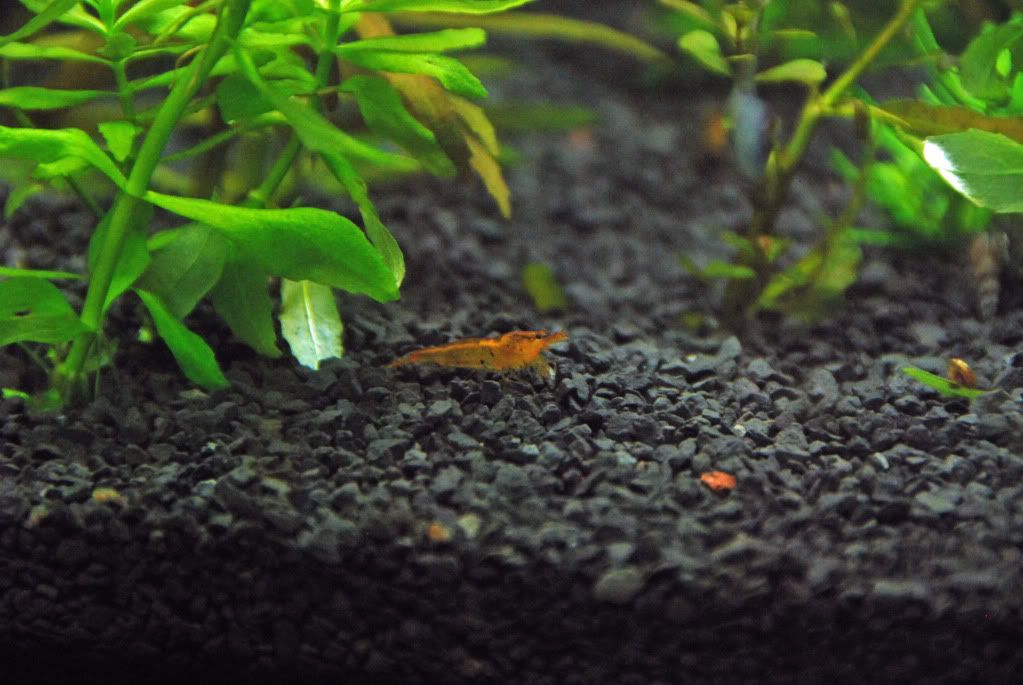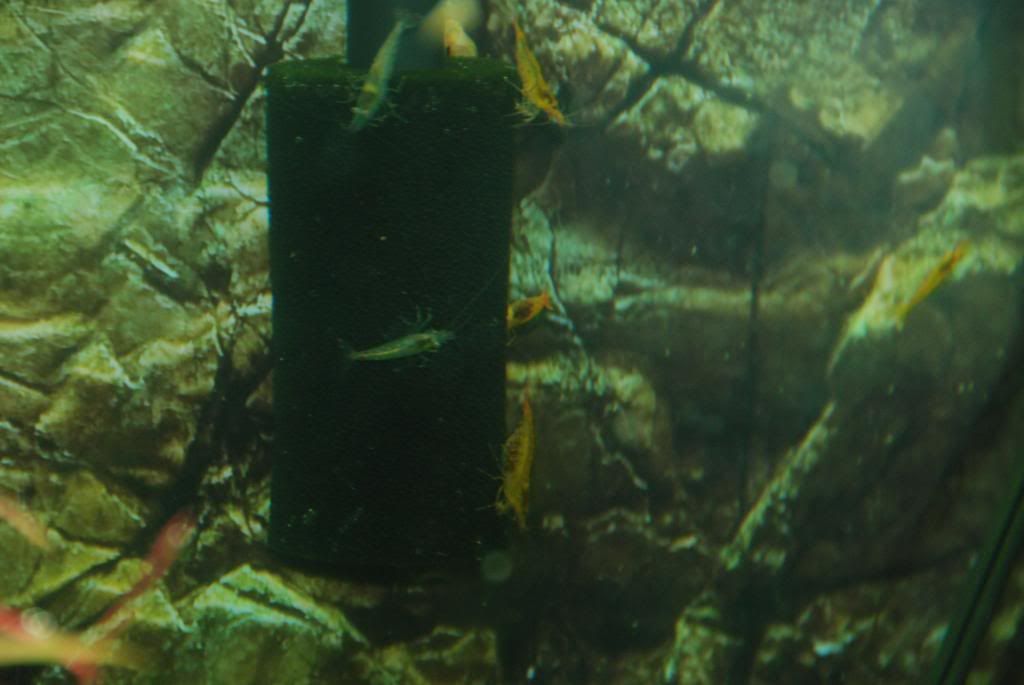 Here are the plants that I have available. Thanks for looking!
Stems will range from 3" on the slower growing ones to 12" on the high growth ones. I do have snails in all my tanks primarily MTS but also bladder and ramshorn.
Ambulia $1 per stem
Green Temple $1 per stem
Chain Swords or Dwarf Sag $1 per plantling
Bacopa Sp Japan $2 per stem
Bacopa Salzmanni $2 per stem
Alternanthera reineckii $3 for a bunch of 2-3 stems
Dipilis Diandra $3 per stem
Rotala Wallachii $3 per stem
Rotala sp Green $1 per stem
Ludwigia sp. Red $3 per stem
Limnophila Aromatica $4 per stem
Rotala Colorata $1 per stem
Ludiwigia Inclinata var. 'Cuba' $3 per stem
Persicaria Kawagoeanum $1 per stem
Ludwigia Inclinata This one has not been doing to well for me I see new growth at the tips but the stems are not what they should be so it needs TLC $1 per stem
Blyxa Japonica $6 per plant and it is about 4" tall I have 4 available
S. Repens 049 $3 per stem
Christmas Moss $8 per golf ball
Java Moss $5 per golf ball
Flame Moss $8 per golf ball
Here are the pics of the plants.