I was wandering if anybody would be interested in this lamp? I have added 2 additional fans(total of 4) and a plug to the fixture so that the fans can be controlled separately. It has been used for about a year with no problems at all. The bulbs are 2-6700k and 2-9825k(I think?). I will check and make sure I still have them but I believe I can also throw in the adjustable legs. Although the fixture has rings installed on the top to hang it from a diy light bar or ceiling. I preferred it hanging so I had the option to raise and lower it depending on what I wanted.
It looks like this fixture.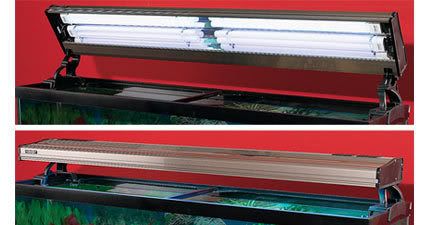 Take it for $130 plus shipping.
Thanks for looking.