Discussion Starter
·
#1
·
I have a 55 gallon for sale in Ames, Iowa if anyone local is interested.
The deal will include the tank, stand, hood, 2x ODNO double 4" fluorescent fixture (shop light w/mylar attached), 2 daylight bulbs, 300 watt heater, and regular gravel.
All will sell for $200 and is for local pickup only.
I also have a pair of breeding angelfish that I'll sell for $70.00 and lots of mature cichlids that range in the size of 3-5". These are also for local pickup. The last pic of the rimless tank is not for sale - only the fish inside. Oh and the plants in this tank are also off limits
See pics below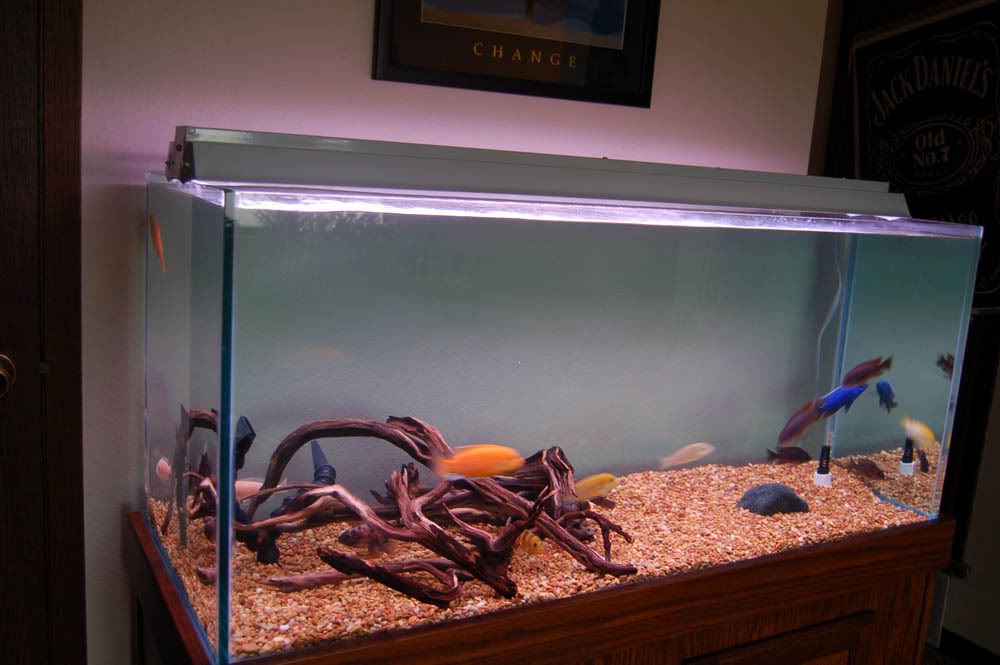 Thanks