Hi,
I am finally getting some extras from these fish that I've been working on for a while.
Breeder tank (flash made them reflect green-ish for some reason. No green shows under my florescent lights):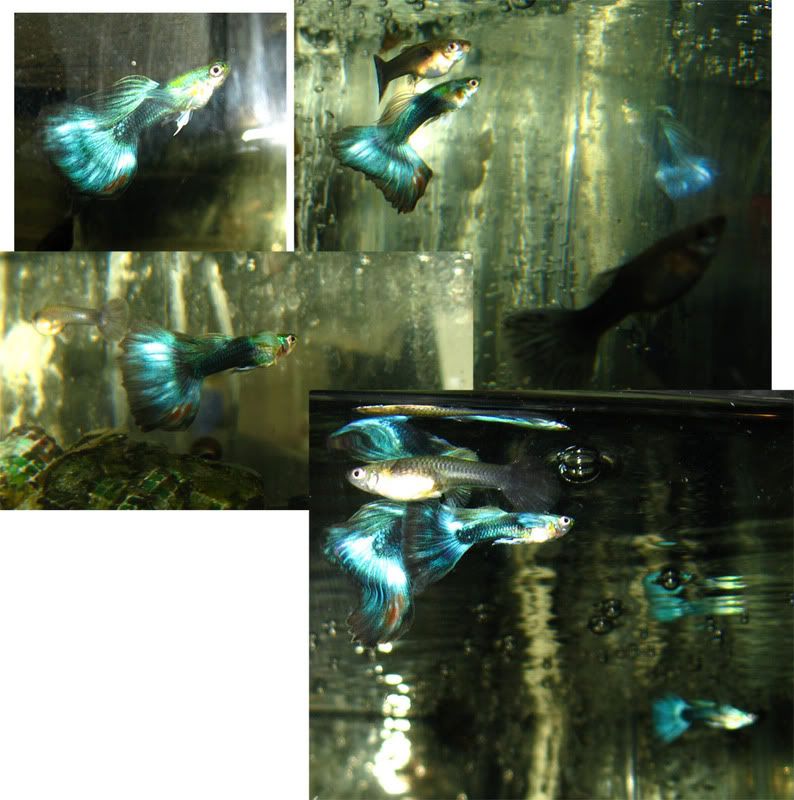 My best male thus far, a small spot or red/dark-orange still shows. You can see him in the above pic with it on the tail.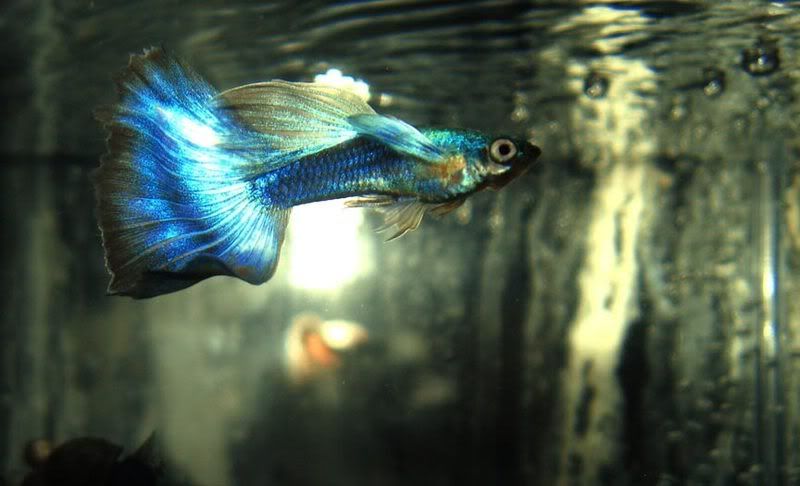 They are dark blue sheen/black from tail to close to the pectoral fins with a lighter blue on pectoral fins, back, and head, with some dark gray on the face. Some have black lips.
The extras are about 6 months old now and are looking like the parents, but not completely developed yet with fins still growing. I can try to get a pic of the young tanks if you want. My males and females are separated just as soon as I can tell for certain what's what to within a reasonable degree of error.
If anyone is interested, I would like to trade a trio of these for a good start(s) of Eleocharis acicularis.
I don't want to go to the expense of over-nighting these. So shipping will be via Priority Mail. Bait buddy tablets included in the bag(s). It's up to you to choose your shipping time; now, or when the heat subsides a bit depending on where you're located. I would prefer a region that is within 2 days of northern IN for USPS.
Please let me know if interested.
Thanks!
Bye for now,
David