Discussion Starter
·
#81
·
Update;
It has been 1.5 weeks since i replanted my tank. I had a lot of trouble with dirt floating in the tank but i forgot (e.g. intentionally) to add filter cloth to my sump. Just to see what it did. So now i added the cloth and it is entirely clean. I also ordered a couple of bags of Seachem's Purigen, since it is known to clean water very very good. I have absolutely NO experience with Seachem's products, since they are very very hard to come by here in the Netherlands.
Well.. I measured the parameters today. I am free of the algue, but a new infestation is coming. I measured 5ppm NO3 and >2ppm PO4 which is obviously way to much. The funny/wierd thing is though, that i don't get BGA in return, i get thread/hair algue (e.g. the kind of algue you'd expect when you overdose on nitrates).
Anyway; i am not going to tell you what (in my opinion) is to be improved on this scape, i would love to hear your storys on that. And yes, i know.. My windows are very dirty.
And even though i think this scape can be a lot better, i still wanted to show it to you since i honestly think that you should also show your "lesser" scapes.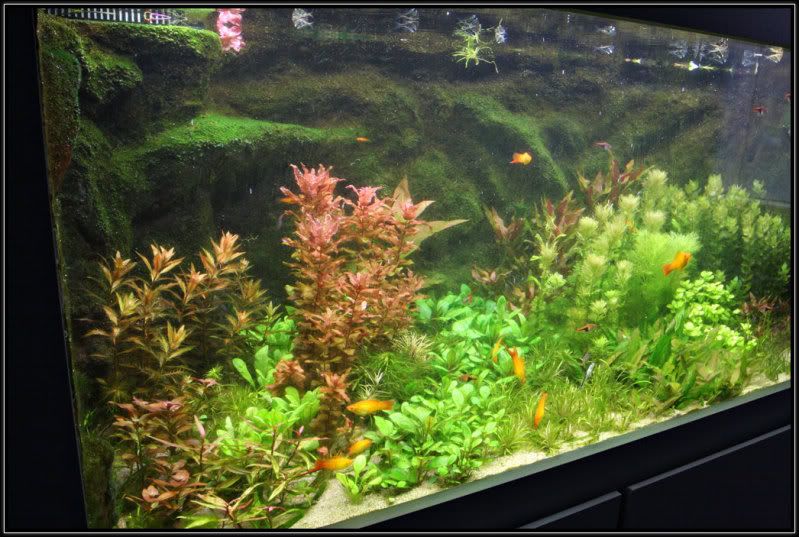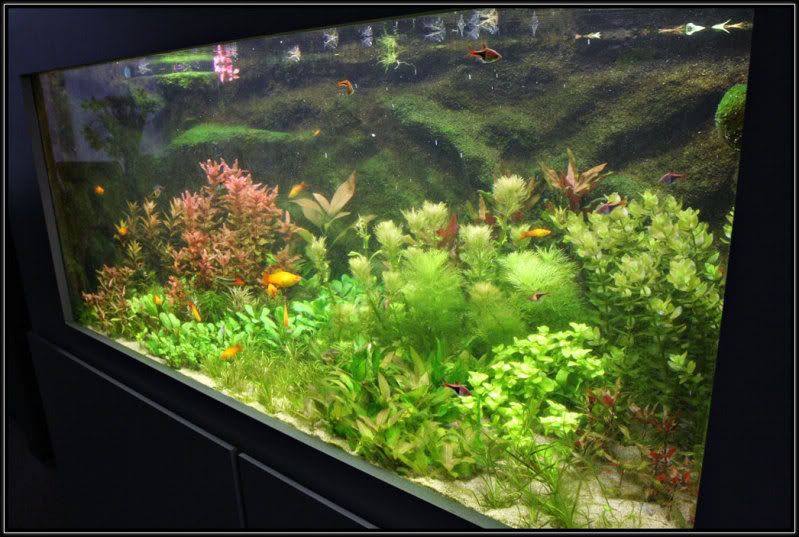 These plants are doing a little bit bad right now, but i still would like to show it.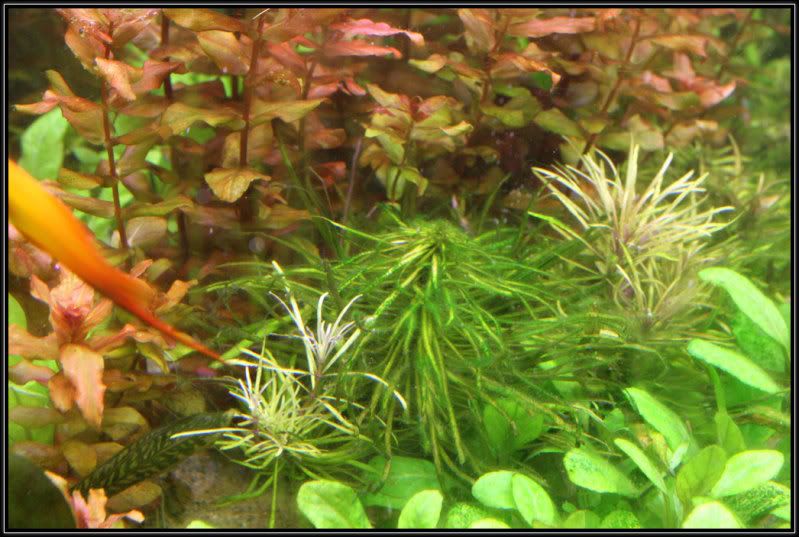 Any criticism is welcome.. i can take it