Discussion Starter
·
#1
·
Help! My wife's 2.5 gallon puffer tank has been overtaken by some type of algae infestation. I thought it was BGA, but after a 5 day Maracyn (the original, e.g. erythromycin) treatment, no changes. We just returned from a short vacation, and the tank is much worse.
She has a dwarf puffer in the tank as a sole occupant right now.
Whole Tank Shot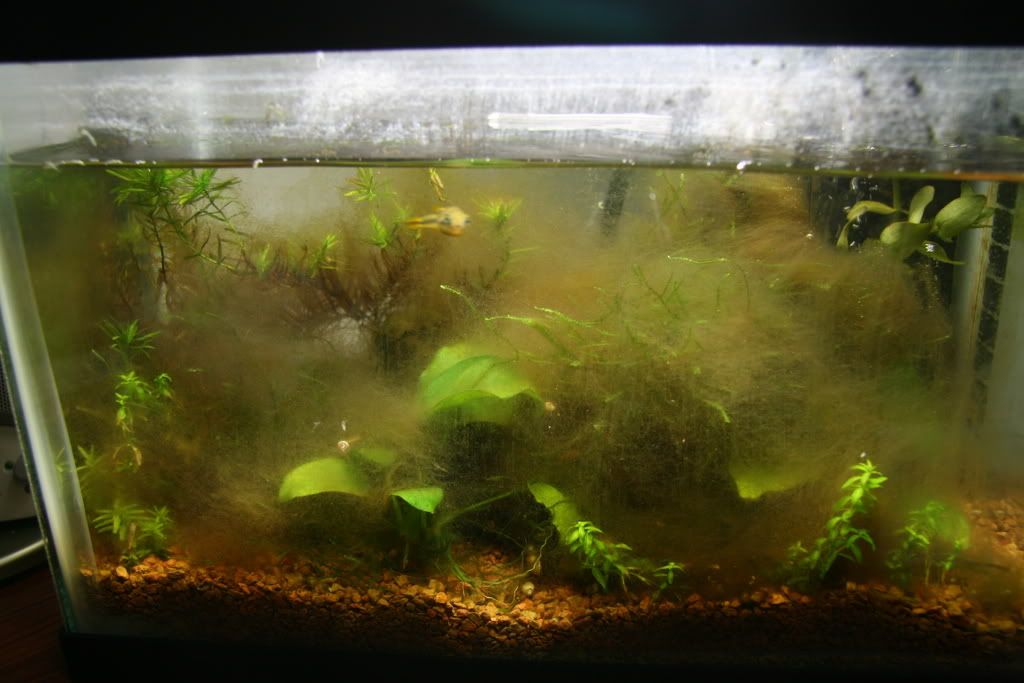 Close-Up of Algae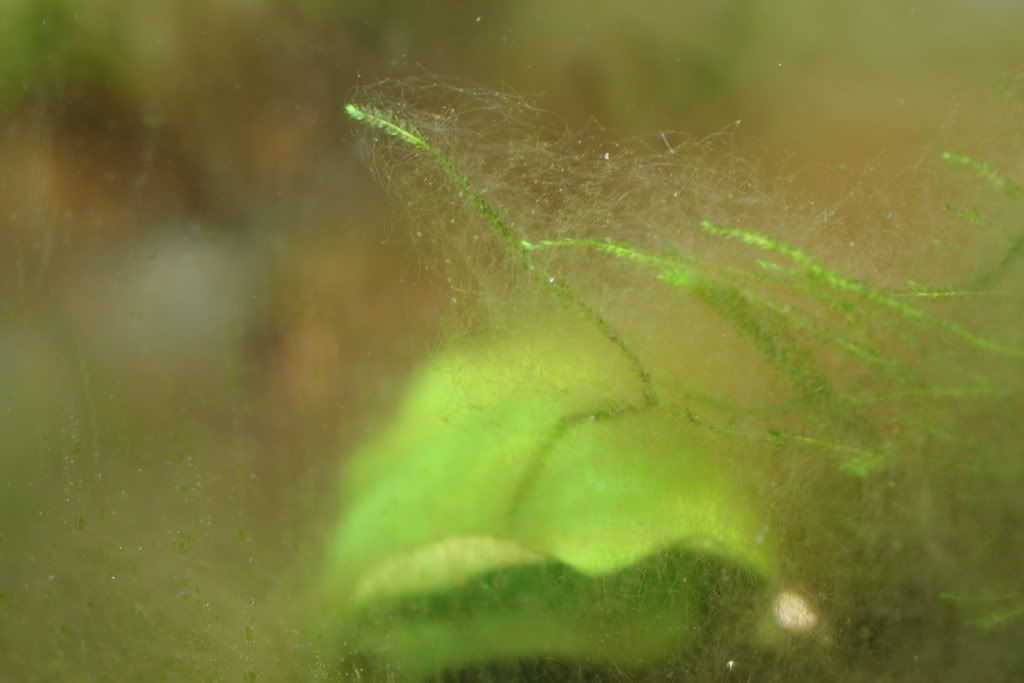 Jaws, begging someone on here to please help him. (or begging for a snail, hard to tell.)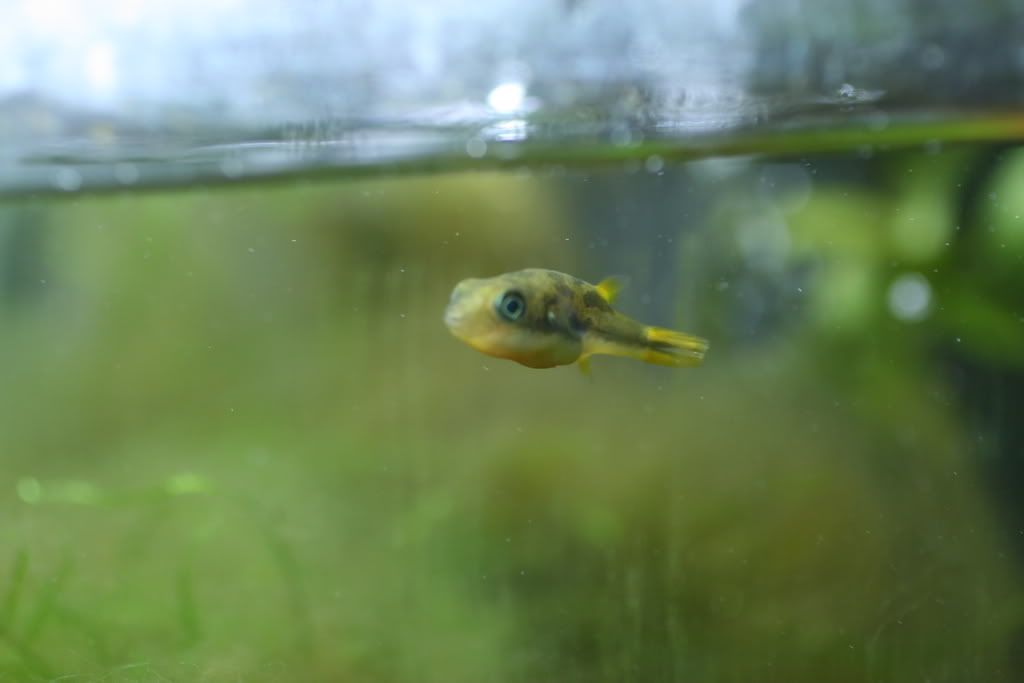 Tank specs:
Ferts: spotty Seahem dosing regime (NPK & Flourish) that was suspended upon outbreak of algae. Excel daily, - .3 ml
Substrate - SMS
Temp. - 78° (pre-set heater)
Filter - Redsea nano HOB
Lights 27 watt home depot CFL desk lamp x 12 hours
Thank you for any help you can provide!