Hello everyone! Here's my tank.. sorry pic is a bit dark .. will post some close ups later.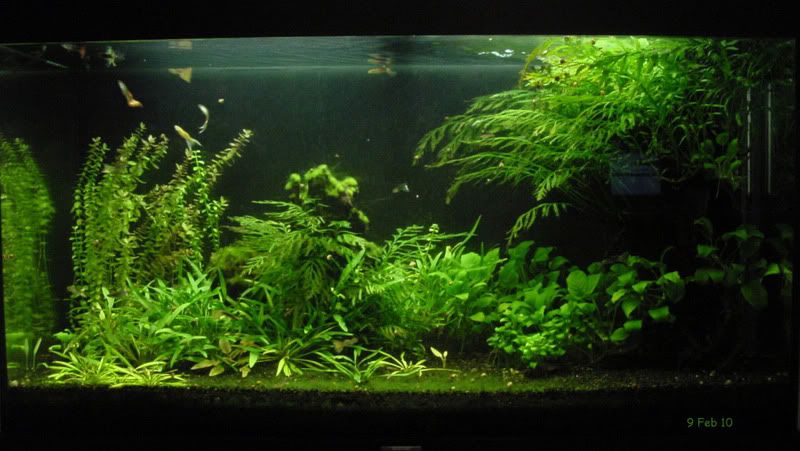 Specs:
Tank: Juwel Rio 125 liters (33g).
Dimensions: 81 x 36 x 50 cm
Lights: x2 - 28w, Juwel T5 with reflectors, (getting very old)
Substrate: Bottom layer "Dupla Root" and Latrite balls mixed with gravel (gravel 1-2mm grains, 2-3 inches deep).
Water changes: (before: 20% every 2 weeks.) Now once every 2 months to clean filter if needed.
Micro Fertz: Amtra systems (once in a while).
Macro Fertz: None except for fish food.
CO2: None, liquid carbon substitute "EasyCarbo" (haven't used in a while)
Fauna: 28 male guppy, Neocaridina heteropoda Shrimp, Ramshorn snails and MTS.
Plants: Anubias nana, Anubias nana 'petite', Bacopa aquatica (?looks like mini B. monnieri), Bacopa amplexicaulis, Bolbitis heudelotii (African fern), Cryptocoryne wendtii, Cryptocoryne x willisii, and Echinodorus tenellus.
Some nusence algae at the moment..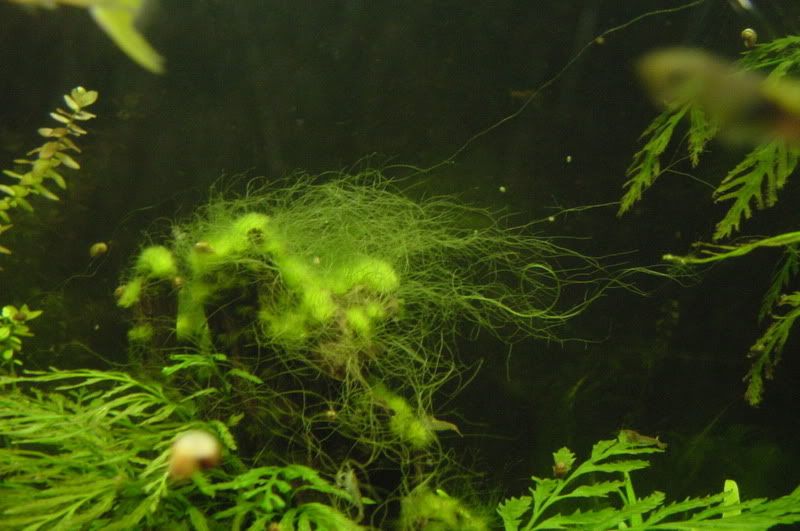 As you can see I'm trying to move towards an "El Natural" method. Except I never did the soil thing. Any comments or suggestions are welcomed.