Discussion Starter
·
#1
·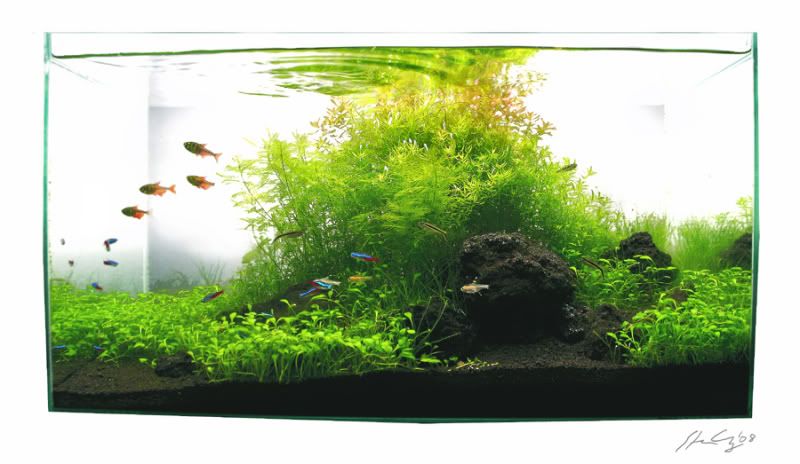 The title, "Side of the Volcano," tank idea inspired by my time hiking mount Fuji in Japan. I think I might be ripping out the glosso in the front right corner though.
I have mixed feelings about this aquascape, and frankly my passion for aquascaping right now is not where I wish it was.
I'll try to get some more good shots before I take it down though (next week tuesday after I'm done with finals).
specs:
60cm x 30cm x 36cm
Aquasoil Amazonia (powder and normal)
Plants:
Rotala macrandra "green"
Rotala rotundifolia "green"
Hemianthus micranthemoides
Myriophyllum sp.
Glossostigma elatinoides
Eleocharis accicularis
Fish:
Neon Tetra
Flame Tetra
Gold Pristella Tetra
Penguin Tetra
Amano Shrimp