Discussion Starter
·
#1
·
Hi ,
I am selling 1 group of 12 pcs CRS in the below picture and $ 100 USD for this group.
This pack of 12 CRS are all around half inch +/- 0.3cm. juvenile size~ so cant be separated the sexes yet.
What you got / Shrimps :
Total of 12 pcs:
Golden White * 1 ( color is half golden half reddish white ) ,
CBS * 2 (2 tiger teeth 1 bigger has hino 1 smaller) ,
CRS * 9 (9 tiger teeth).
exactly show in below pictures inside the plastic cage
The whiteness of this group : 7/10
The vivid color of black/red : 8/10
The potential of this group : 8/10
Some are white body's offspring, Their next generation can be solid, and higher grade body pattern.
Top view:
The white bio stone around 1cm / half inch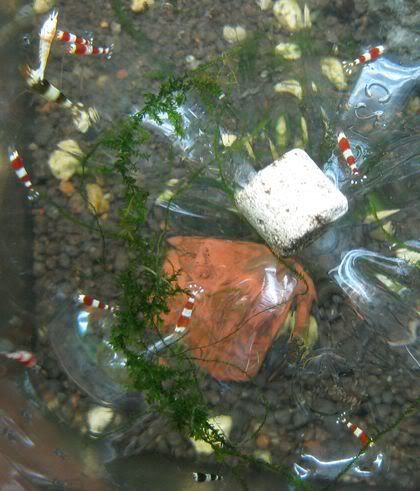 Side: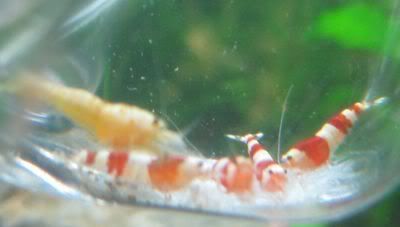 Reduced: 99% of original size [ 645 x 200 ] - Click to view full image

Red/black tiger teeth Grade around the same with other in this group:
Pictures by :
Canon DC PowerShot SD1100 IS Marco mode,
under 2 x T5 (9w) aquarium light
no flash
My tank water :
Ph ~6.6
GH ~5
NO3 <5
leave and send me a message if you want it.
if you have any question, feel free to message me.
Thanks for your interest,
My seller Review post :
http://hongkongw.blogspot.com/2008/09/sell...s-comments.html