Discussion Starter
·
#1
·
Here it is, my 34 gallon Journal, detailing my custom equipment.
Tank: 36"w x 14"d x 16"h = appx. 34 gal.
Substrate: 40 lbs eco complete mixed with 20 lbs black moon sand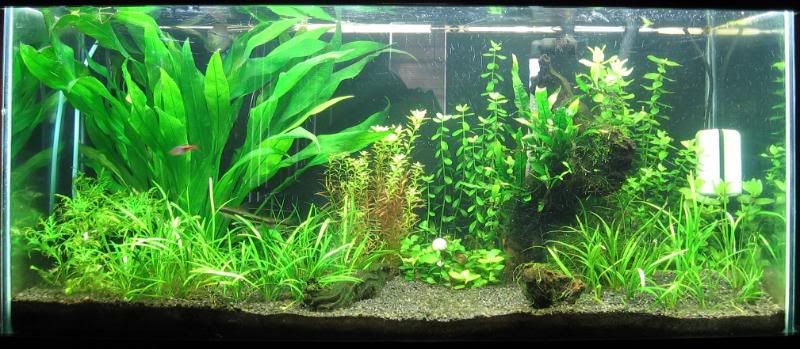 Stand: Homemade black lacquered MDF with matching hood, power controls and storage integrated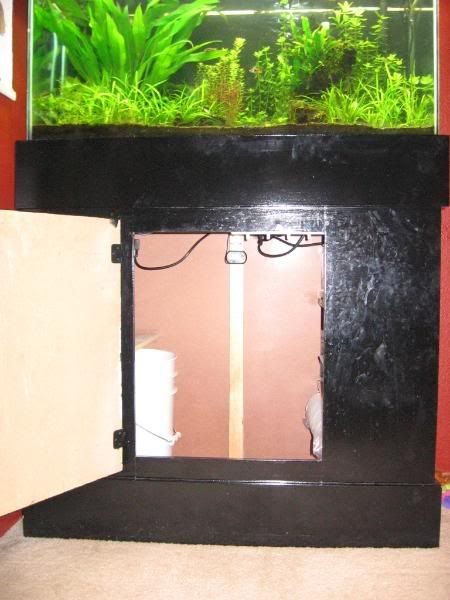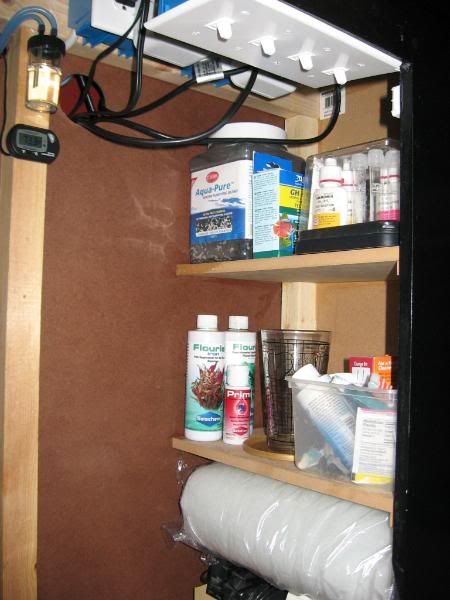 Lighting: Custom DIY Setup with up to 8 screw in cfl's (currently running 5 @ 23w each)
Filtration: Marineland HOT Magnum with spraybar fitted to outlet for better distribution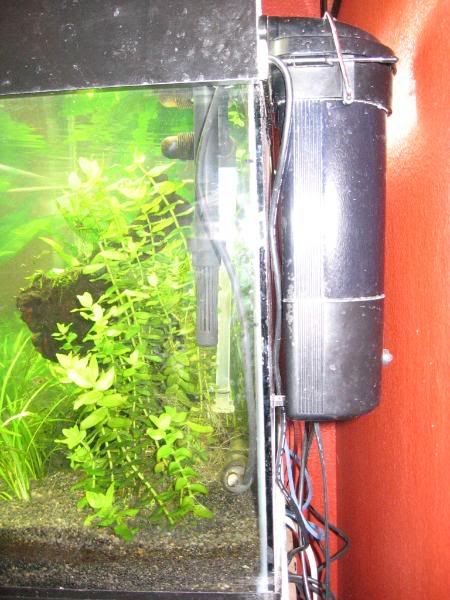 CO2: Diy reactor made from Hagen elite mini filter (thanks niko!) fed by pressurized system from a 20oz paintball co2 tank @ 1bps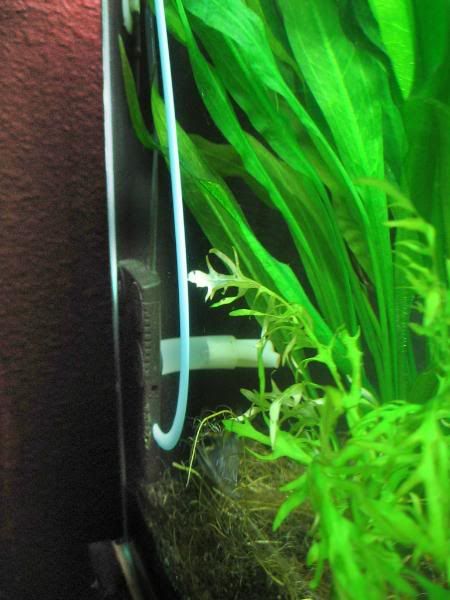 Ferts: currently dosing Flourish and Flourish Iron, plan to switch to EI with product from aquariumfertilizer.com soon
Flora: Amazon Sword (echinodorus bleheri), Water Wisteria (hygrophila difformis), Red Rotala (rotala indica), Red Ludwiga (ludwiga repens), Moneywort (bacopa monnieri), Java Fern (microsorum pteropus), Bacopa (bacopa carolina), Micro Sword (lilaeopsis novae-zelandiae), Giant Hairgrass (eleocharis montevidensis), & Java Moss (vesiculara dubyana)
Fauna: 2 SAE's, 4 OTO's, 1 Blue Spot Gourami, 1 Pearl Gourami, 1 (surviving) Red Rasbora, 1 mystery snail, and 1 big fat Pictus Catfish.