Discussion Starter
·
#1
·
Well here's what i got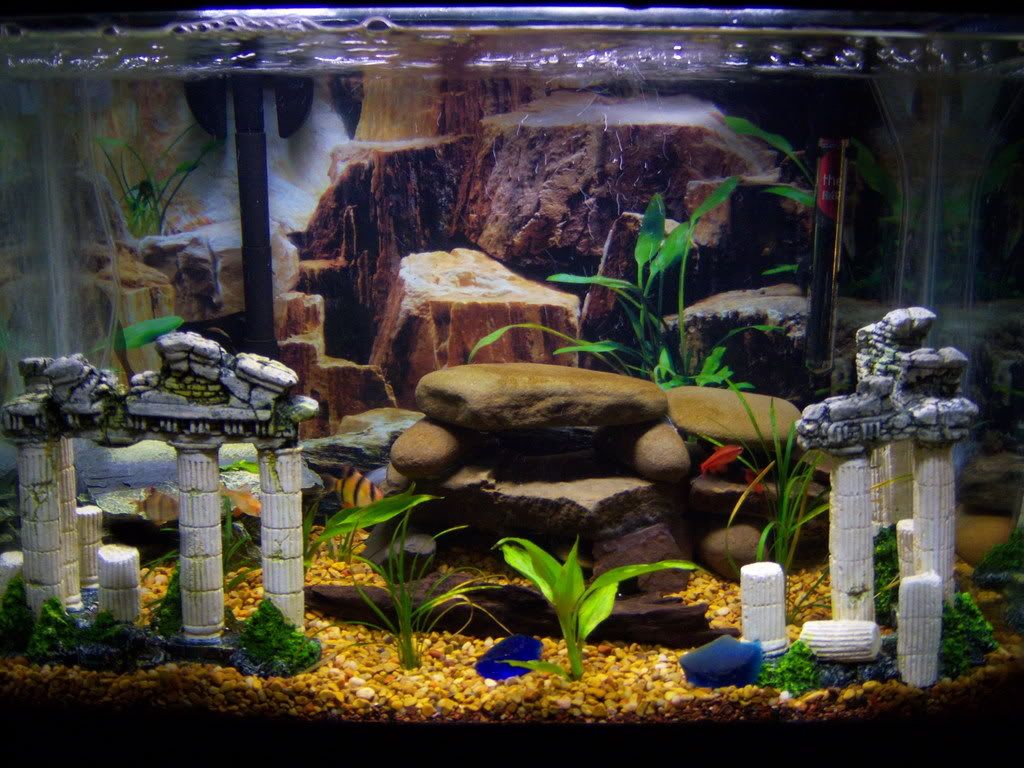 and i know those plants arent aquatic (damn petsmart) so i'm going to take them out and get some new ones. what i'm looking for, is to take that peice of drift wood and lean it against the rocks in the back. (the rock background with plants is FAKE) and then put some "grassy" type of plant infront of those, get rid of the little plastic cave in the back left corner, and put some cool plants there. (some that will stand up against the intake of the filter would be awesome) and put some moss or something thats grows on drift wood on that. then put some plants that would go around the columns infront of those. and then put some color here and there.
I'm going for the sunken old ruins that have been taken over with plants etc etc. recaptrued by nature stuff.
Can you guys help me find some of the plants I need, thanks ahead of time.