Re: Method of controlled imbalances and gda...
I thought the main reference was to GDA and NO3 uptakes. I thought a similar approach was used for GSA with PO4 - adding PO4 until GSA was gone.
Newt was right, we were talking about to reach GSA as a way to eliminate GDA and other algae.
That approach can be used with all macros (Fe included) at the MCI. For example, you talk about your 10 gallon tank. You have too much Ca in your tap water and you add MG to compensate it. If you stop fertilizing with MG you have problems very soon. This probably means that you are adding not enough MG. You can use the same approach I propose with No3 with MG. Instead of looking for GSA you are going to look for this algae: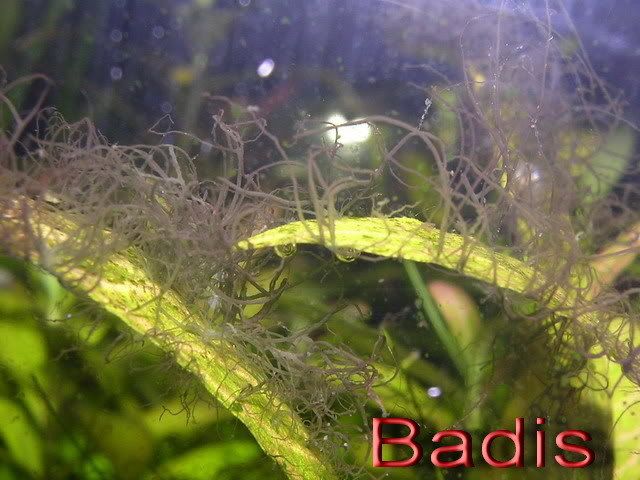 Usually people say that algae blooms because an excess of nutrients, TB says that they show up because a lack of nutrients, I believe that is something in between, they appear when there is an specific imbalance. You can solve it with the Kno3 protocol and after that reviewing you dozing. You can use the algae as feedback, for this reason I don't agree with the magic solution of Excel.
As I said before, the main idea is that we are fertilizing plants intead of tanks. This is another layer in the MCI, to solve algae issues in long term with proper election of plants. You mentioned that your water has too much Ca. Perhaps you should have some plants that consumes priority Ca as rotala macrandra among others.
Regards