Discussion Starter
·
#1
·
Here is the rescape of the 90P for the new year. I have planted different types of mosses on each stick of manzanita so when it fills in there will be different looking trees in the tank. with HC and UG, and dworf clover as the forground plants. With an assortment of stem plants in the background to fill in contrast behind the trees.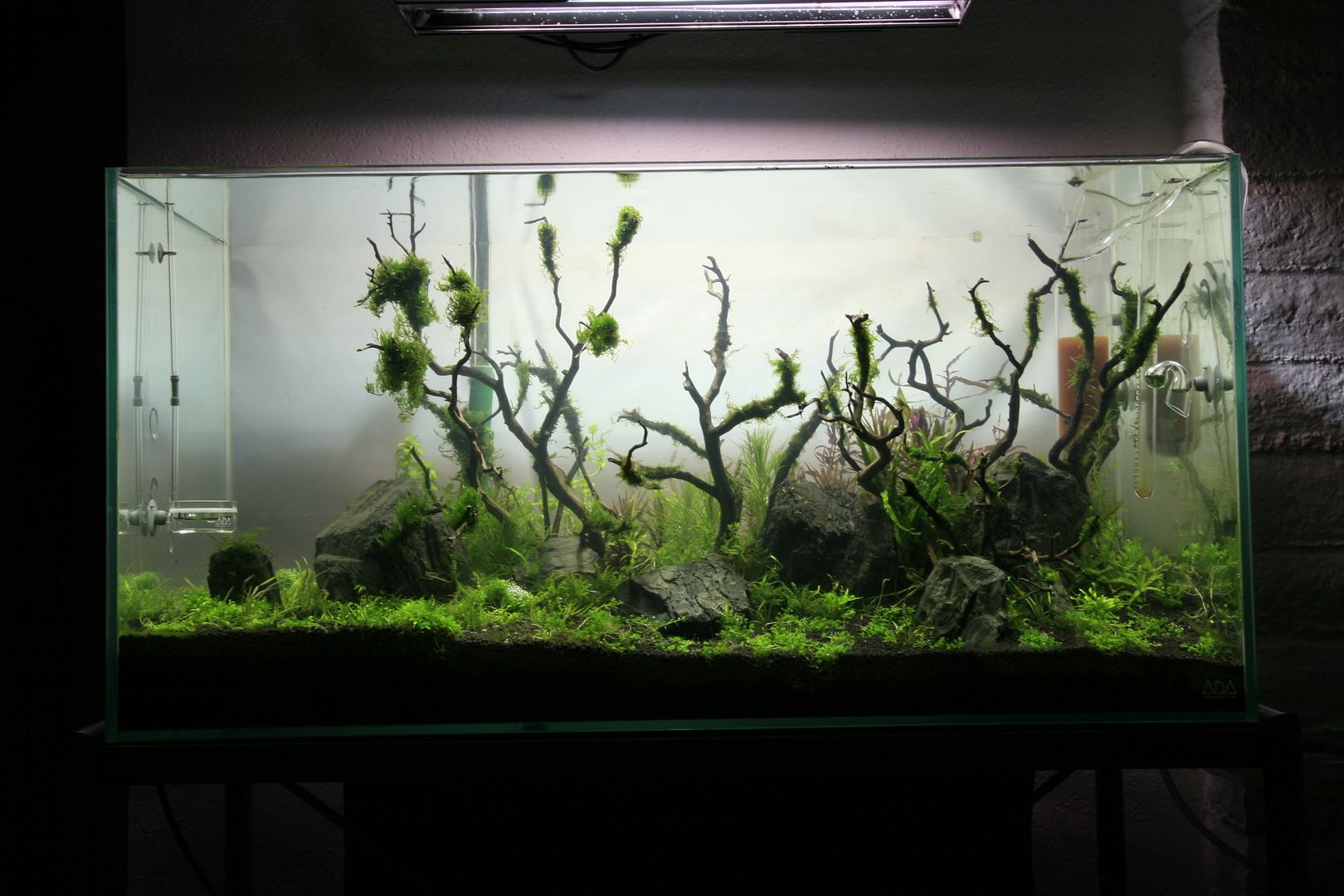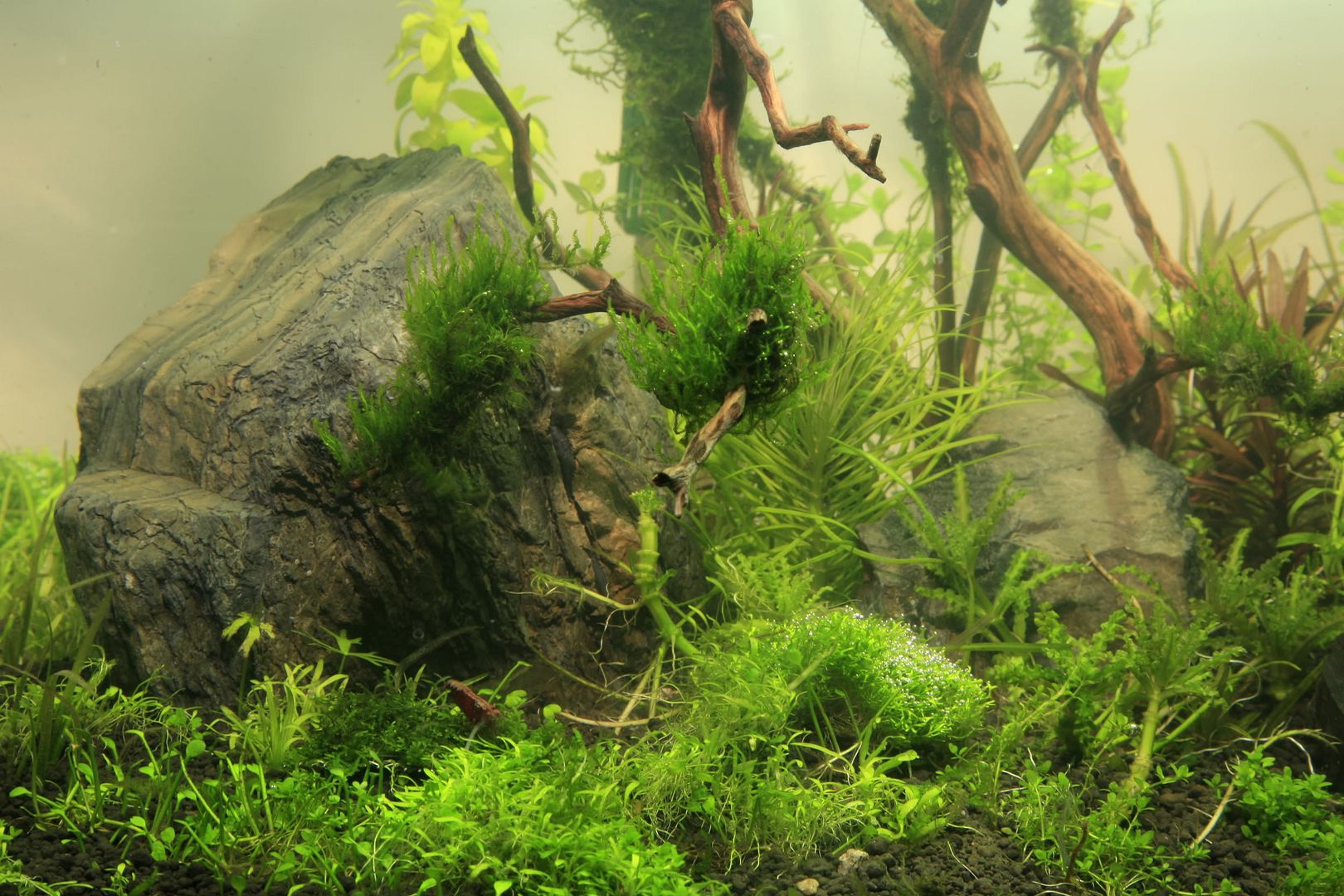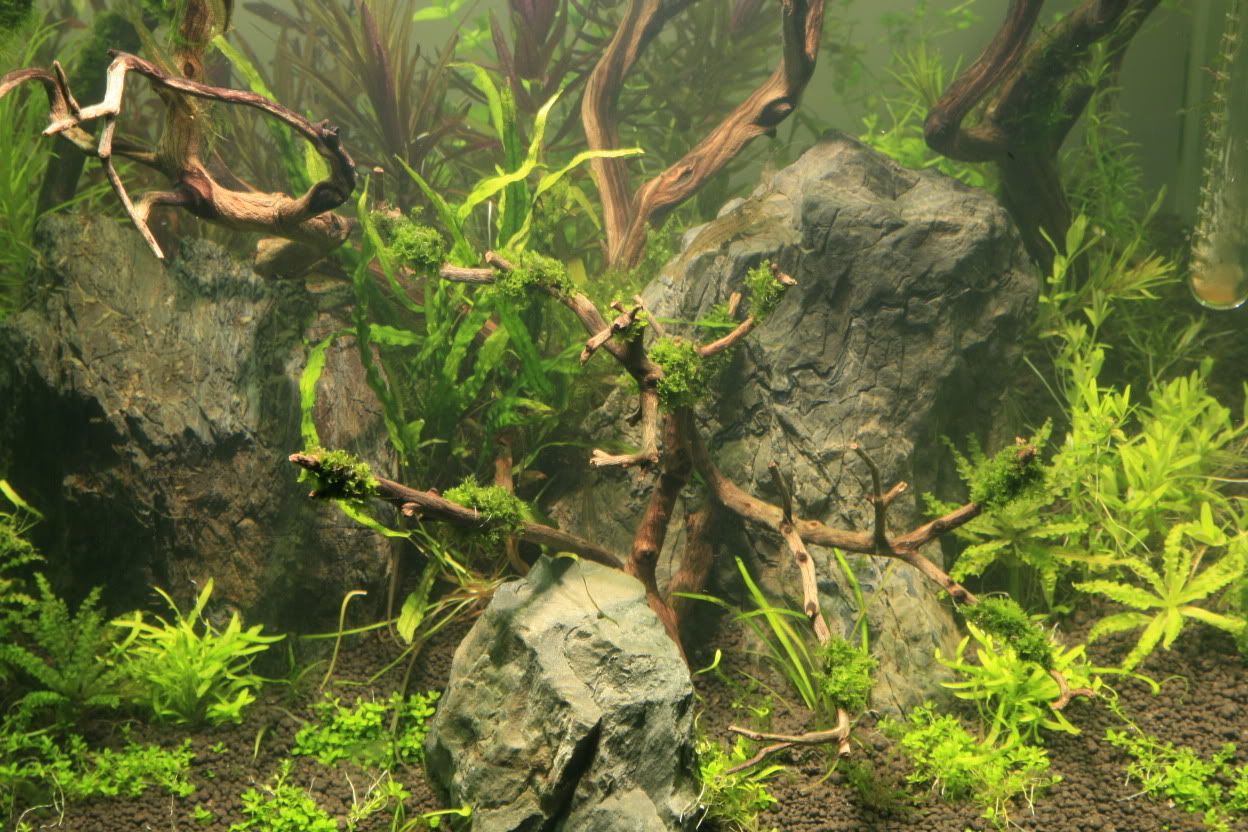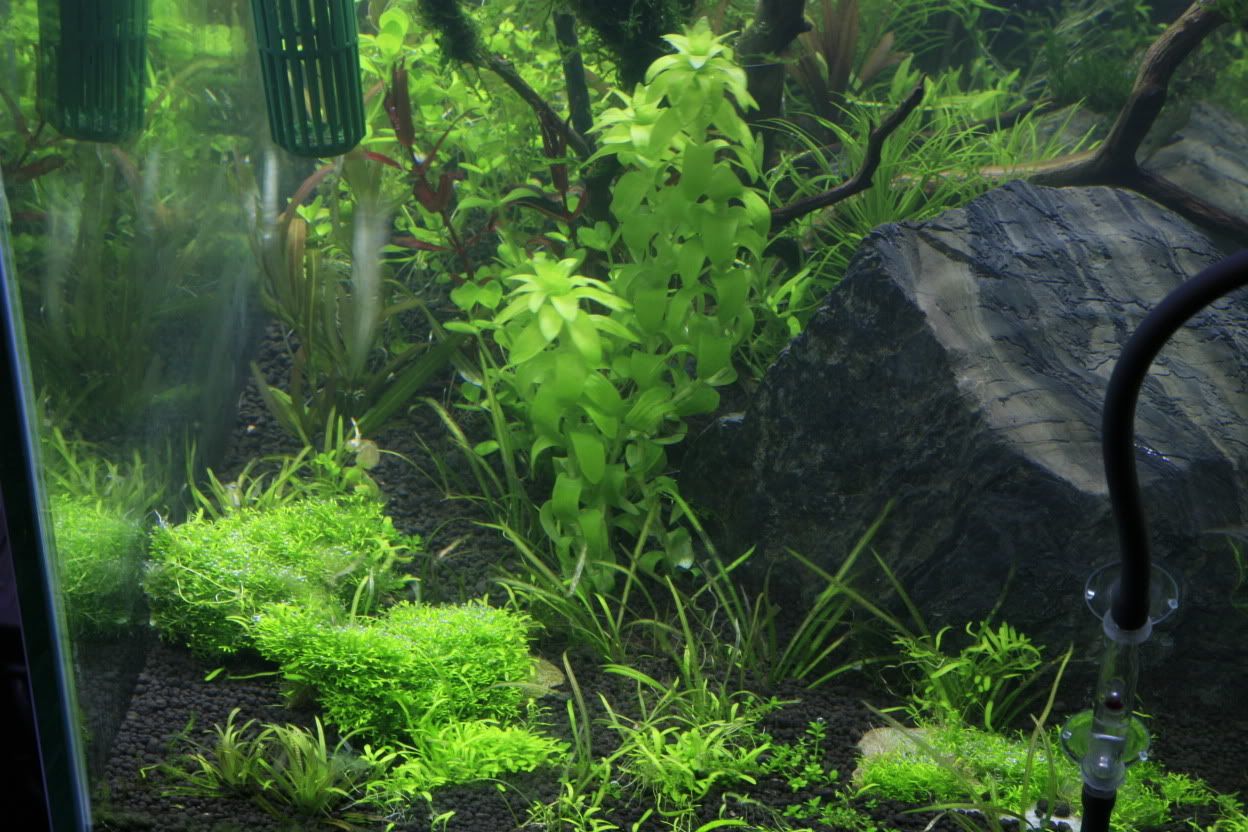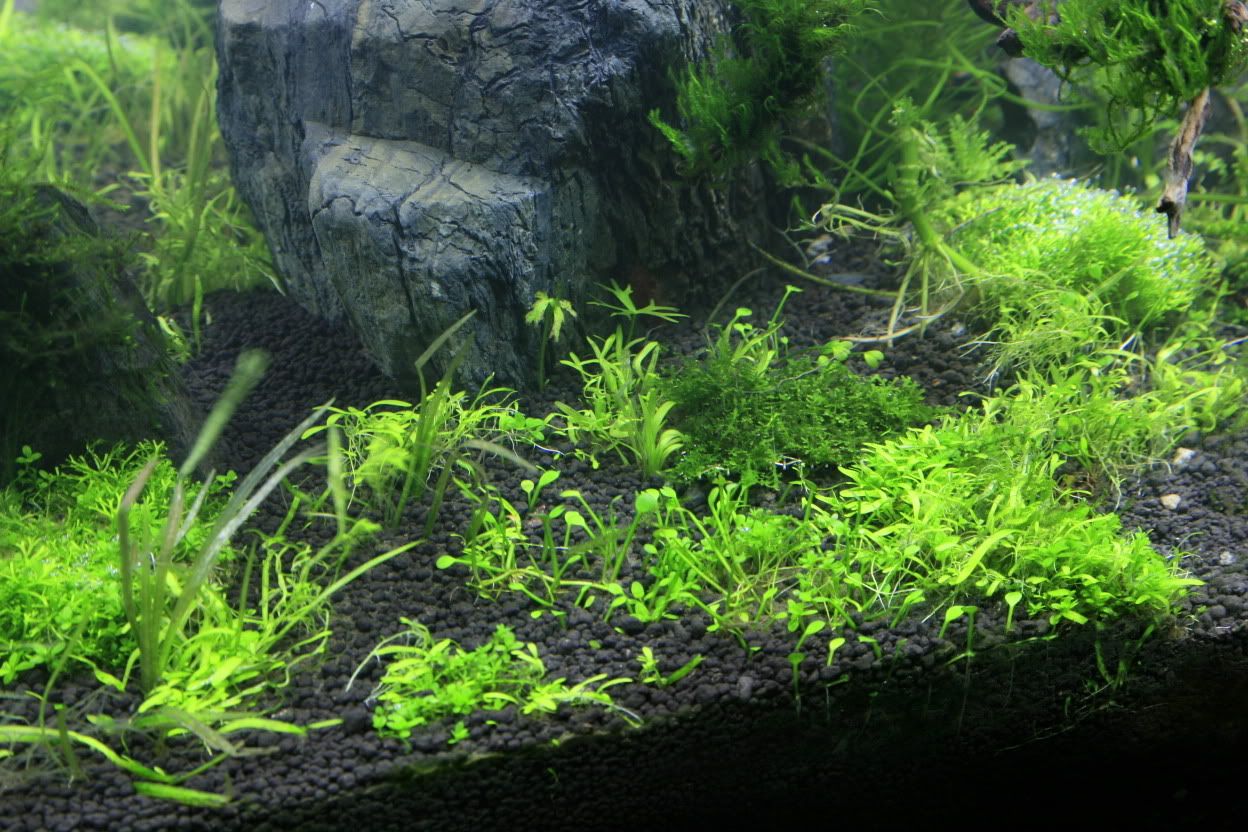 This tank is on 100% R.O. water, and using a large water softenizer to get all the extra stuff in the tank. Fertilization in this tank is Pferts liquid P.K.M.N. Green gain, and green bacter, Phyton Git as needed.
Tank is only three days old now so I have been doing 50-100% water changes every day with R.O.