Ok, so I did it, i've decided that I will have a planted aquarium and I needed to deal with the lighting. So I decided that I'd build my own hood. It took about 2 weeks to build and paint. I thought i took more pictures but ooppss i didnt.
Specs:
Lighting - 4 T8/T12 Fixtures. With Philips Daylight Delux 6500K bulbs
Night Lighting - 18' of blue rope lights, around the inner lip of the Hood.
Both are ran on timers, the night light has it's own, and the daylight has it's own.
Electrical - Concealed in the hood, one wire runs down to the outlet. GFI outlet for both timers to plug into thus it'll be on a GFI circut.
Now for the pictures, sorry if they suck I just got my Panasonic DMC-TZ1 and havent played with it much.
This is the hood boxed in.
Ends are on look close on the left side you can see they drop about 1" to cover the black ring around the top.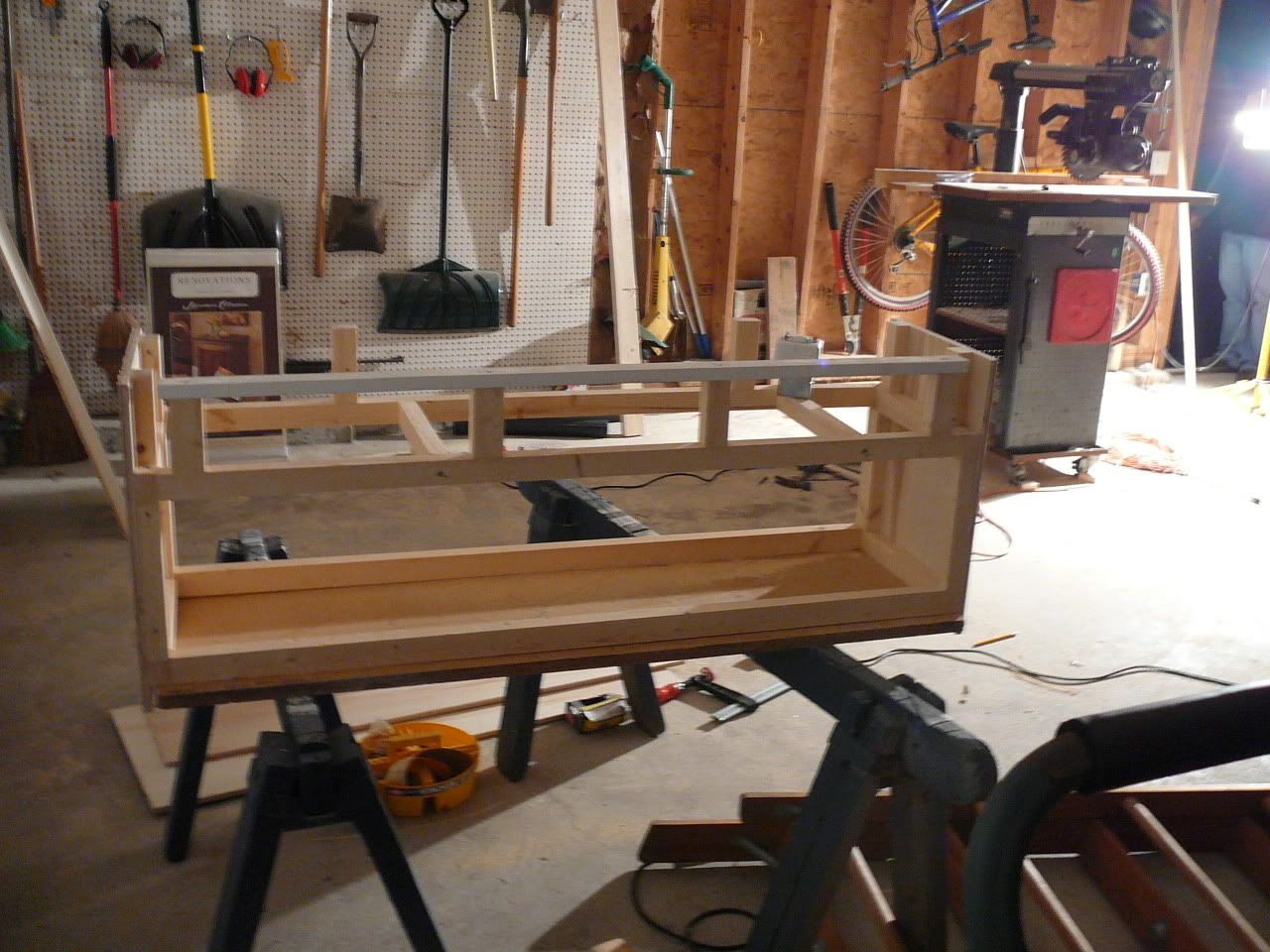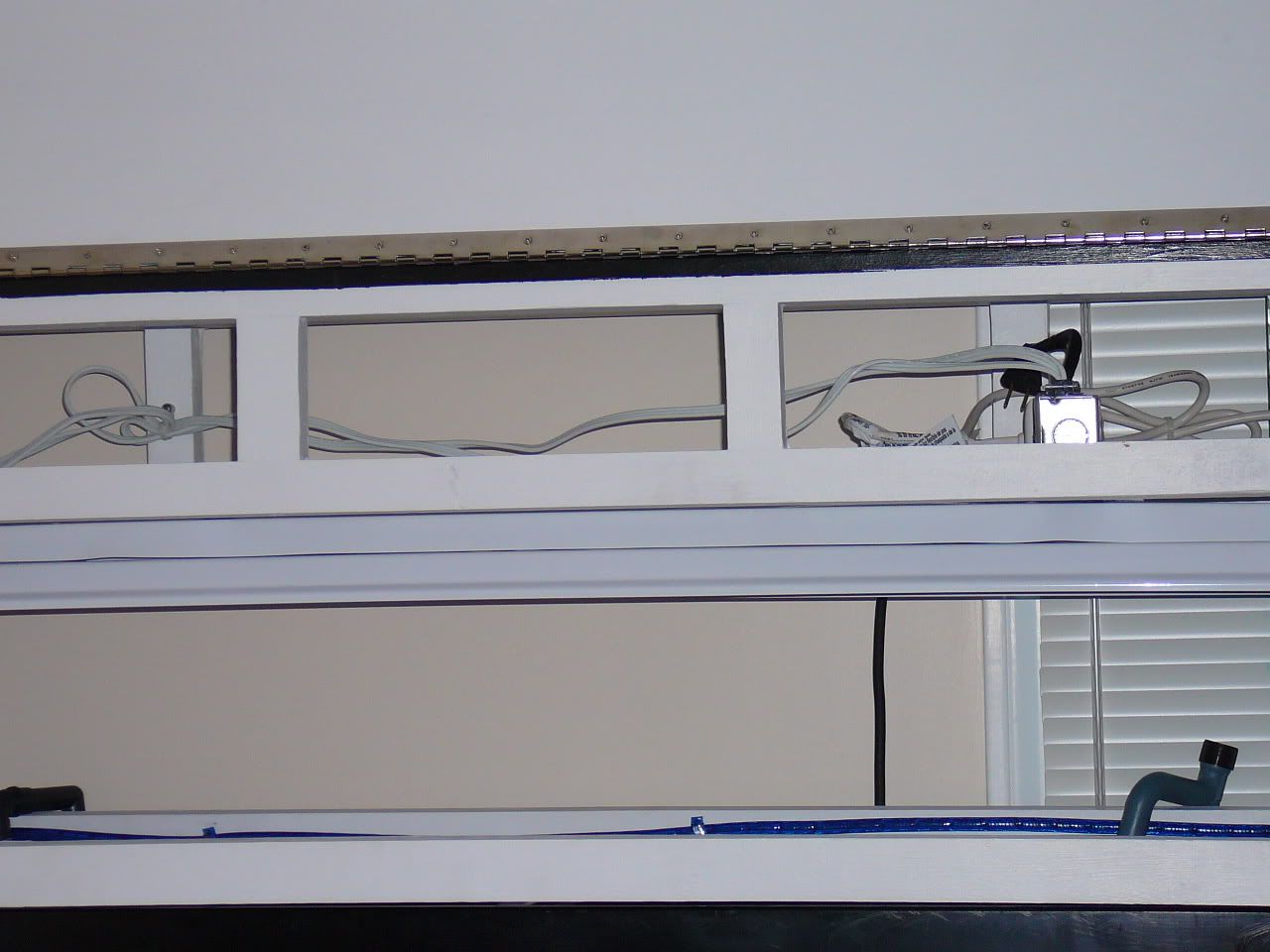 This picutre had auto white balance on it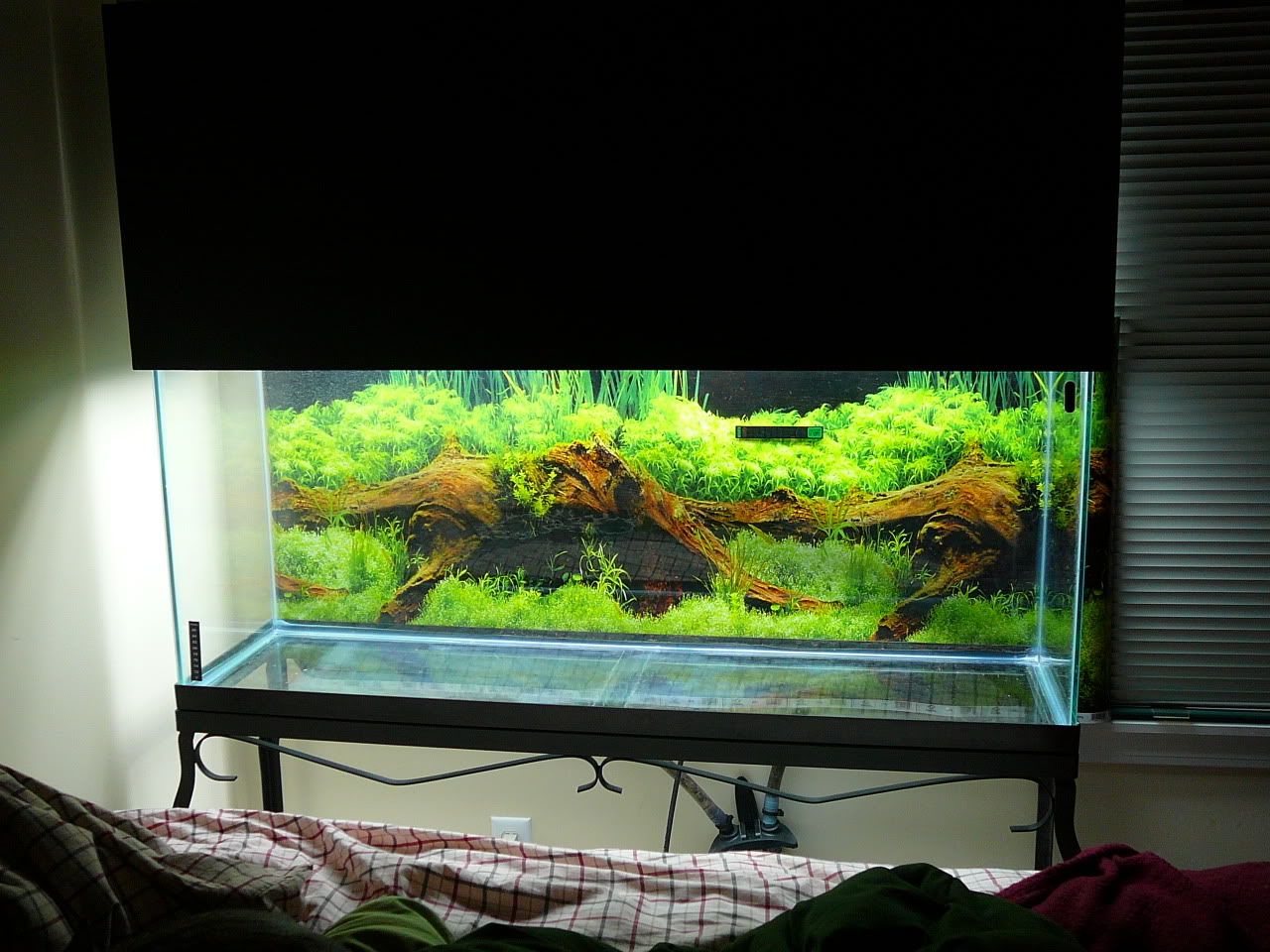 This picture i set the white balance to the white in the tank (i dont really like the results)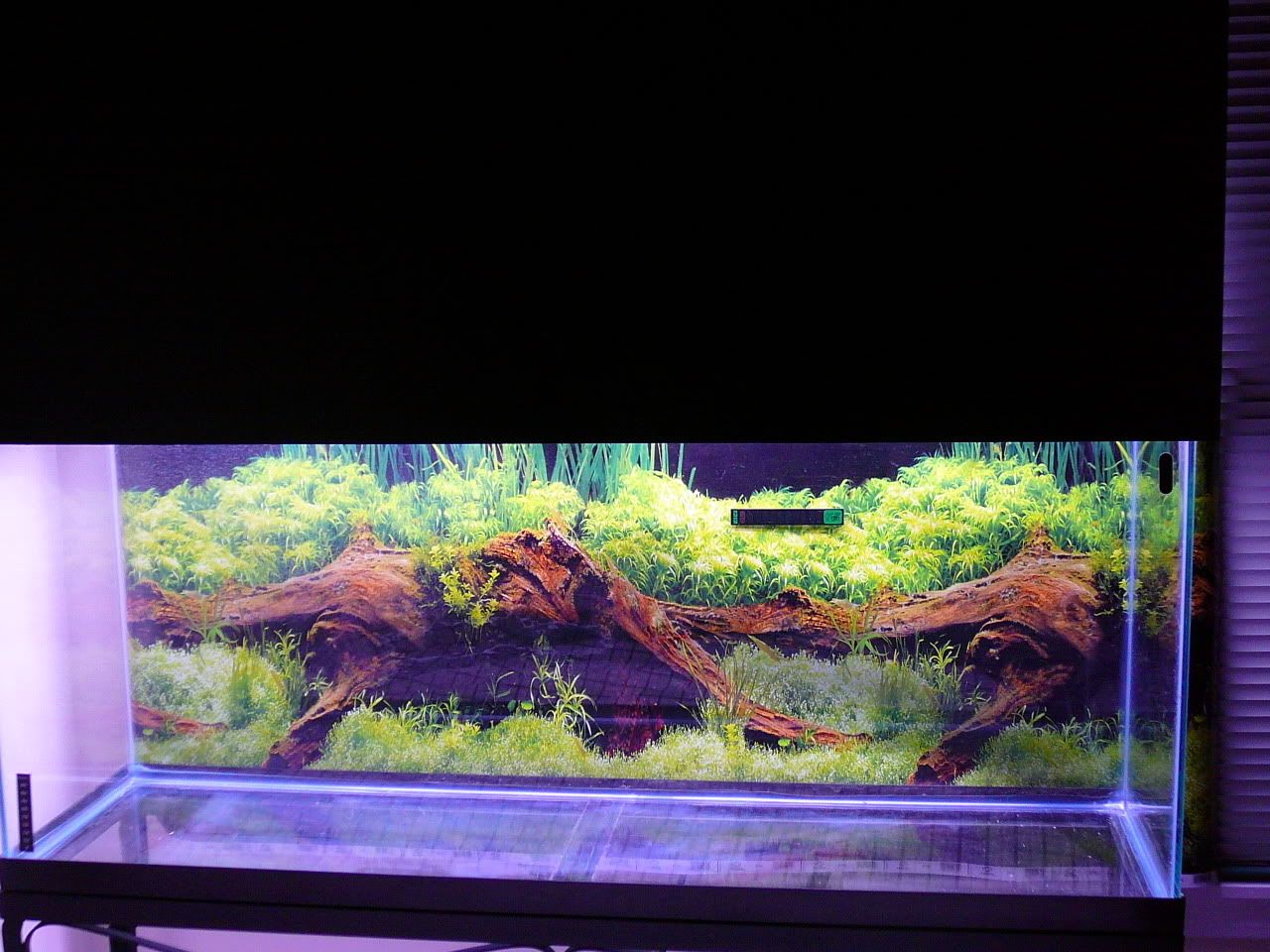 4 48" T8 6500K Philips bulbs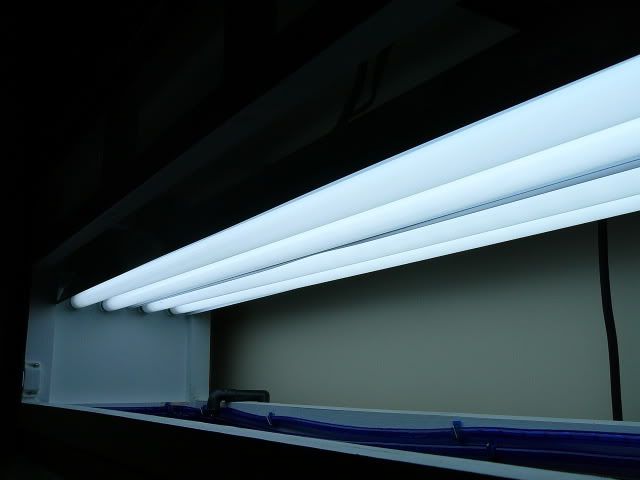 Night lights. To take this picture i had to set my camera on a dresser because I used an 8 second shutter speed to absorb as much light as possible.
Any ideas on the Light Timing schedule? I can turn the white lights on only together, but with my timer in can have them go on and off up to 2 or 3 times a day. The night lights are on another timer. Any comments welcome
Also Thanks to mahamotorworks, I used his thread as a guide