Hello everybody !
I want to share with you my first aquarium I set out with some aquascaping in my mind, but also for for being a good home for my shrimps and rainbows - iriatherina werneri.
Some data:
- Lido 120 aquarium + stand (2*24 W T5 - daylight and nature - factory standard)
- ADA Amazonia II + ADA Sarawak Sand
- 3 wine + 1 apple tree wood / rocks from the Transylvanian mountains :twisted: nearby
- plants: Anubias (nana, petite, lanceolata, coffefolia si de maine congensis), Bolbitis heudelotii, Eleocharis viviparus, Microsorum pteropos windelov, 3 baby Cryptocoryne undulata, some Urticularia graminifolia, Vesicularia montagnei (Christmas moss) and Frontinalis antipyretica (Willow moss)
- fauna: shrimps (snowball and CRS), neritina snails and some 6-7 iriatherina werneri
- fertilisation: ADA Brighty Step1 (and so on
) ... and a weekly 30% water change (the water here is very soft)
Here are the images during the setup:
first, the ground and the hardscape:
the sand:
... and the plants
the first water - and bubbles :roll:
After two weeks:
After four weeks (that is yesterday)... there's no much growth; I temporarily put a tiger lotus I want to plant in a pond in the spring but, as my wife loves it [-
yield:, it might stay (but moved a little to the right). I also put some small rocks there because the Amazonia soil had a tendency to spread over the sand.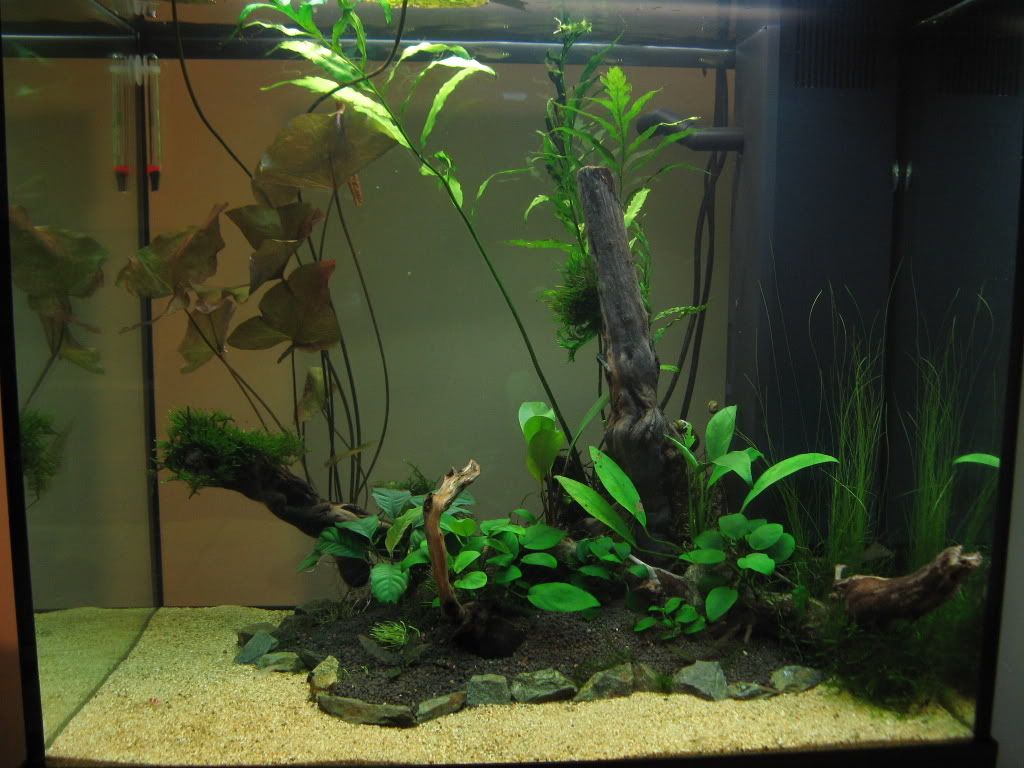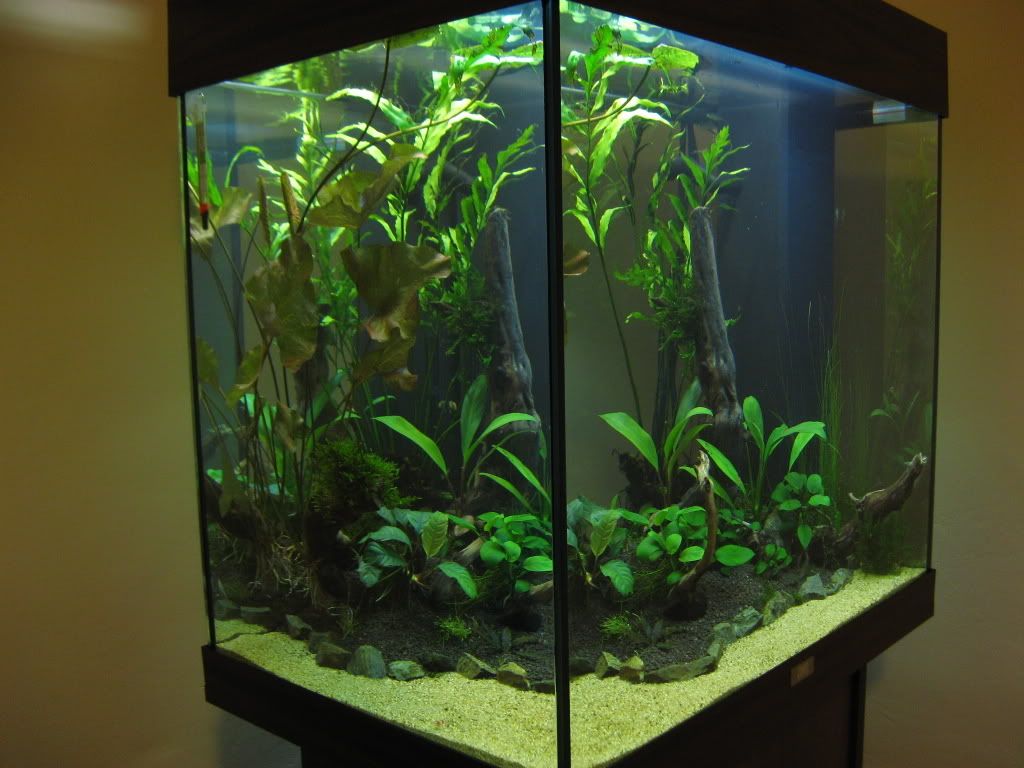 My B grade CRS:
Yesterday I put 4 werneri, but they are still very shy. I'll put more in a week or two.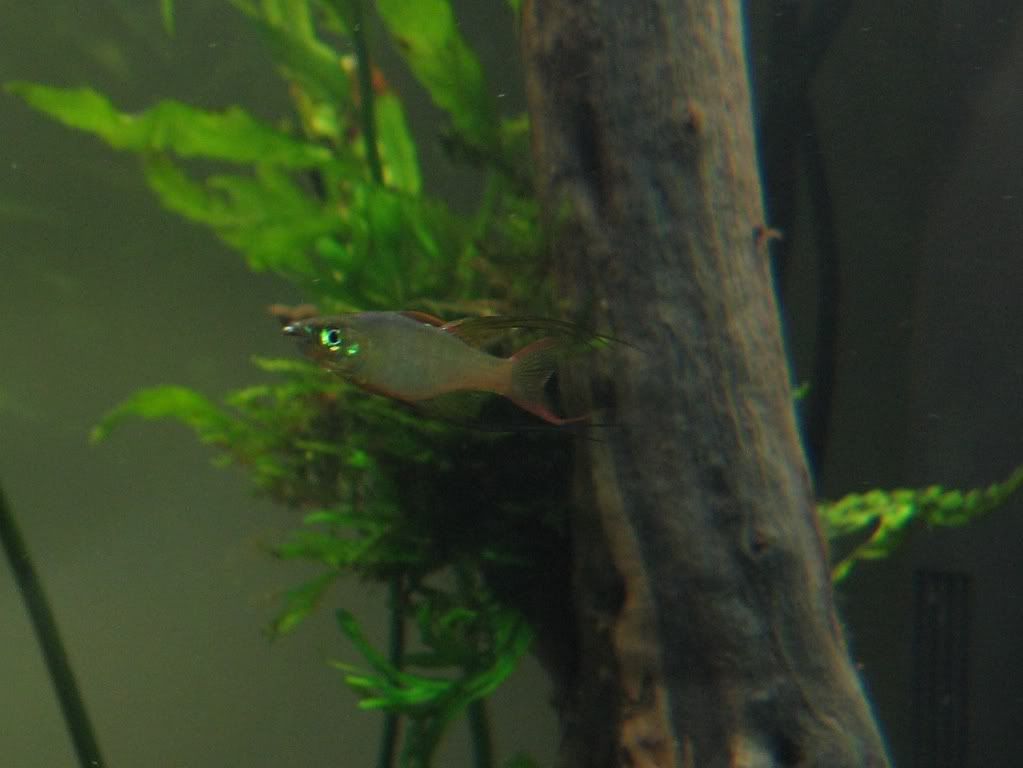 Enjoy... I sure do !