Discussion Starter
·
#1
·
I recently rescaped my 29 gallon and started dosing PPS Pro.
This is before I rescaped.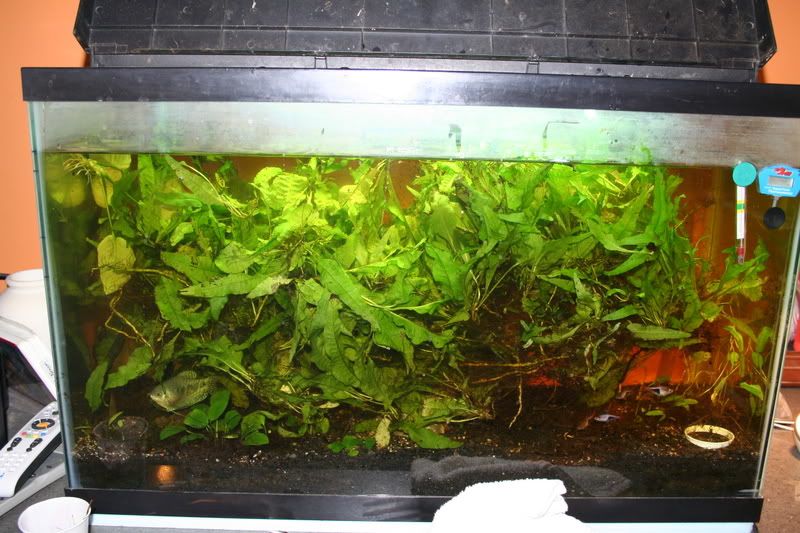 This tank consists of eco-complete substrate. 55W AH Supply retrofit lighting. Rena XP2 filter. No heater, just room temp (72 to 76).
Fish are: 2 Opaline Gourami, 1 Pearl Gourami, 4 Harlequin Rasbora, 1 brilliant Rasbora.
Plants are: Java Fern, Christmas Moss, Anubias, and a Crypt of some kind.
This is the same tank after the rescape.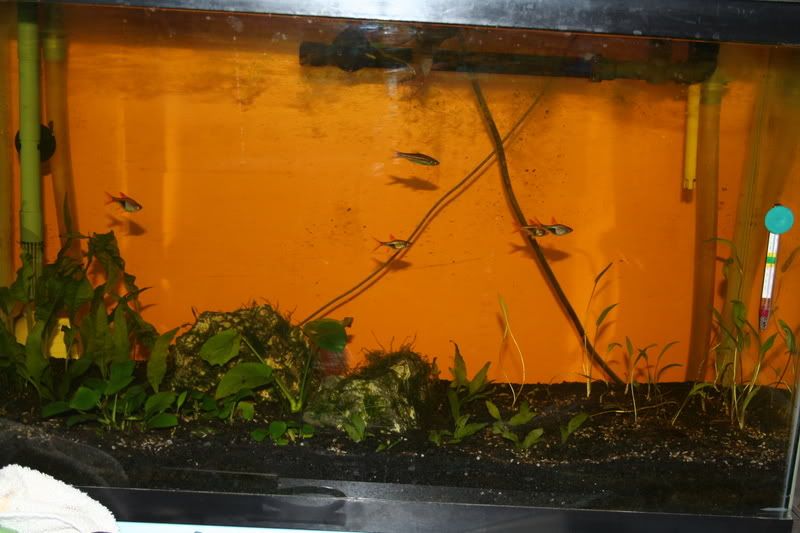 I started dosing PPS Pro a week ago.
My levels are as follows:
NO3 - 5
NH3 - 0
NO2 - .1
PO4 - 5
Gh - 40
Kh - 180
Ph 7.9
Chelated Fe - 1
This is the tank today.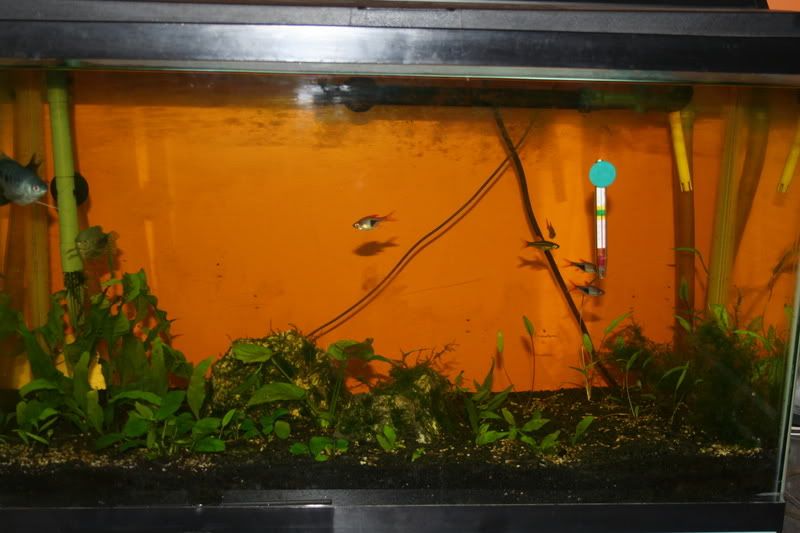 Dosing is 3 ml Macro and 3 ml Micro before lights on (unless I forget then its when I get home) and 3 ml Flourish Excel in evening. All dosing is on a daily basis.
Any suggestions, comments helpful.
By the way, the wall behind is Pumpkin color, the tank does have green water.
I will do my 20 gallon long tomorrow.