Discussion Starter
·
#1
·
In June I had a first attempt on iwagumi, after lot of reading and looking everything was clear for me in theory but in practice it was totally the opposite. I failed to make a good composition.
So my first attempt looked like this: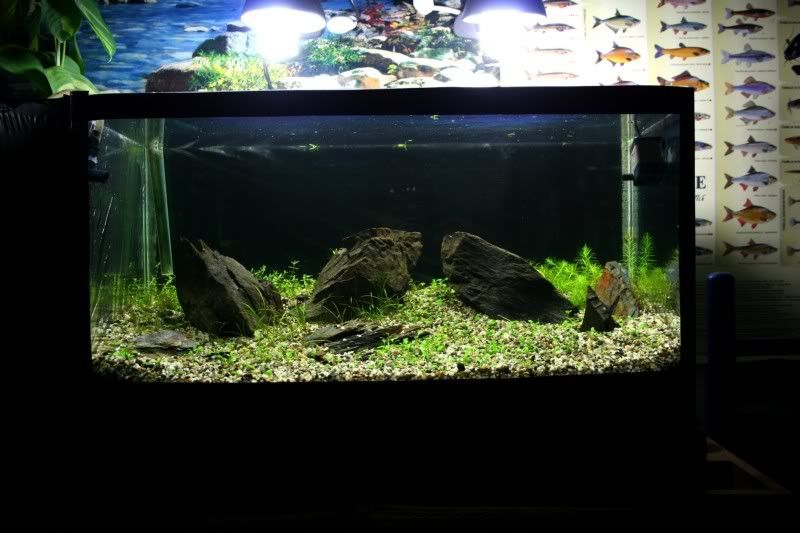 But stones were not positioned good, and Glossa didn't grow as I wanted, so I decided to have a white sand instead of the carpet.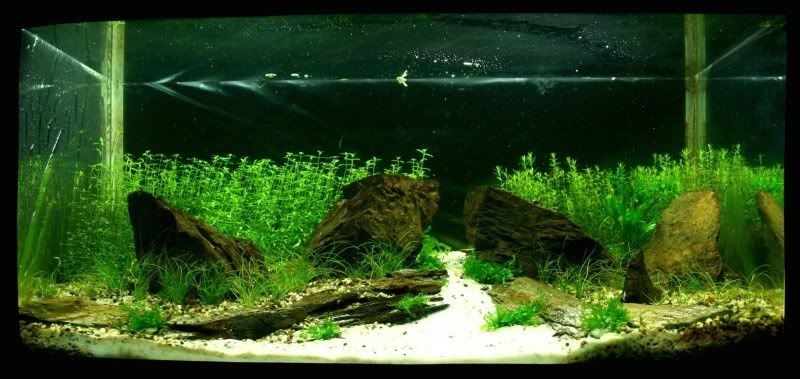 But, I was not satisfied with the sand also, and in August I tried HC for the carpet and added Hydrocotyle disecta, HM, Blyxa, Monoslenim and Riccia, to previously planted Rotalas green and nanjenshan and Eleocharis parvula.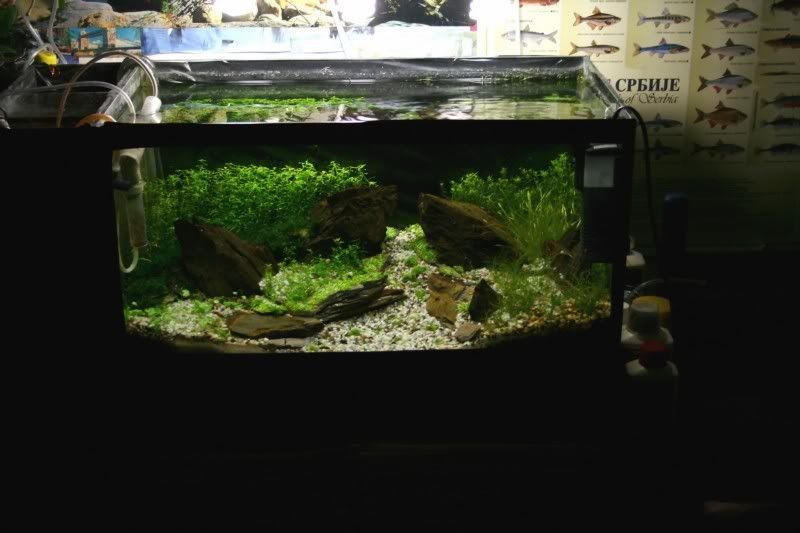 But the iwagumi became overcrowded and stones were positioned lousy from a very begging.
So I decided one month ago to rescape it totally. Using only, HC, Riccia, Blyxa and Eleocharis. I tried again 5 rock formation and hoped it will do.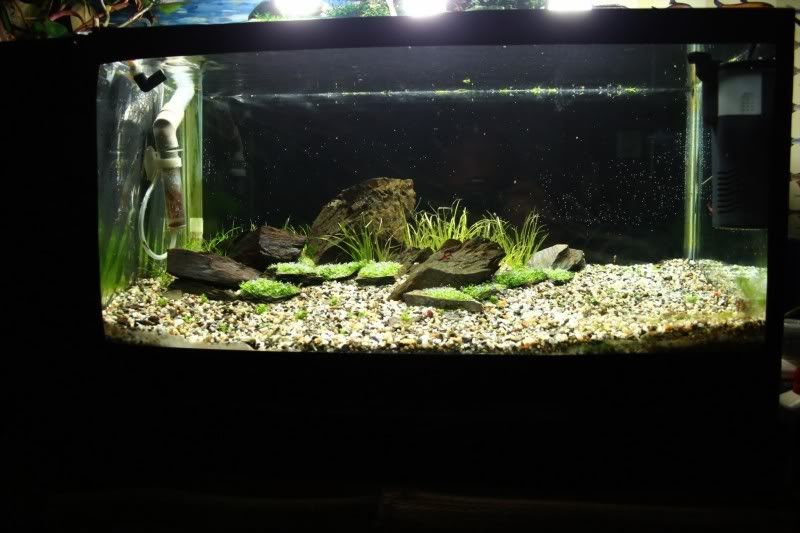 But HC, failed to grow as fast as I imagined and it would and algae started to attack HC, so I had to plant Glossa again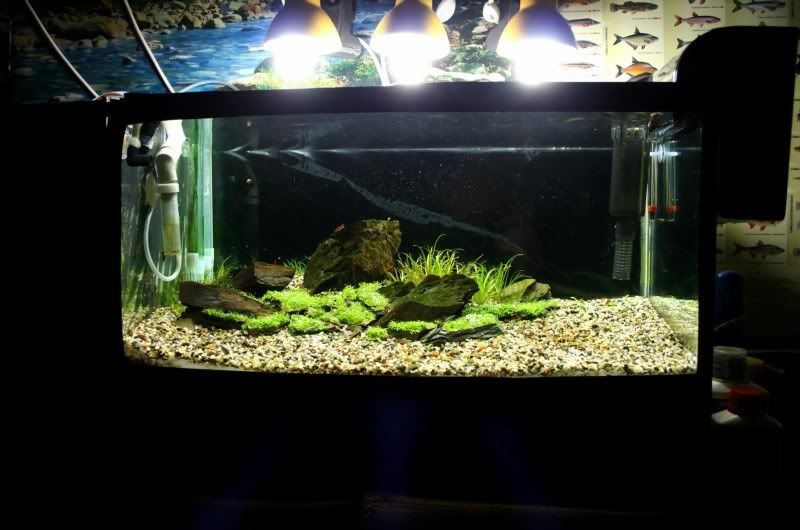 But, Blyxa was growing a lot faster than I have expected so it started covering one rock. And i realized that the whole composition is shifted to the left side which made it totally unbalanced. And stones were to flat. So I had to go back to the laboratory again.
Two days ago, I gave another try, this time using different stones with more natural texture and shape, also, according to the dimensions of the tank, I decided to the the 7 stones formation, using the same plants: Riccia, HC, Glosso, Eleocharis and Blyxa.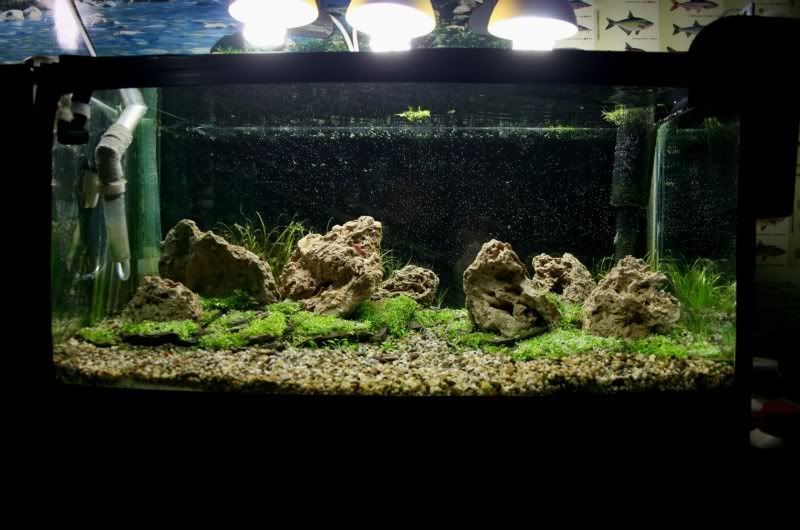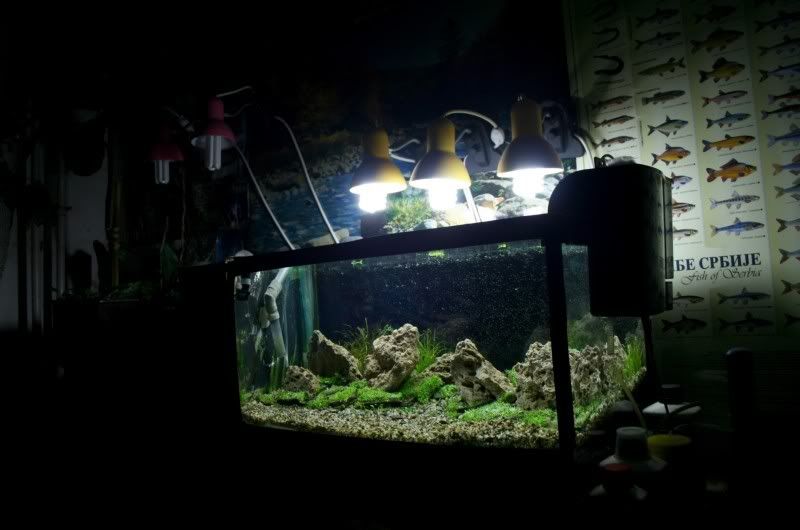 I hope now that I will succeed in this attempt, because I find an iwagumi style more challenging than any other. It is so difficult to make it look simple and natural.