Discussion Starter
·
#1
·
So I built a new greenhouse last summer and decided it needed a pond. I picked up a 75g stock tank from a local farm store back in December, filled it with about 1.5" of topsoil from the woods in my backyard, capped it with 1-1.5" of gravel, planted it, and then filled it with water. Over the following weeks I added some Tetras and Oto's along with some floating plants.
Here it is 1 month after filling, still pretty cloudy.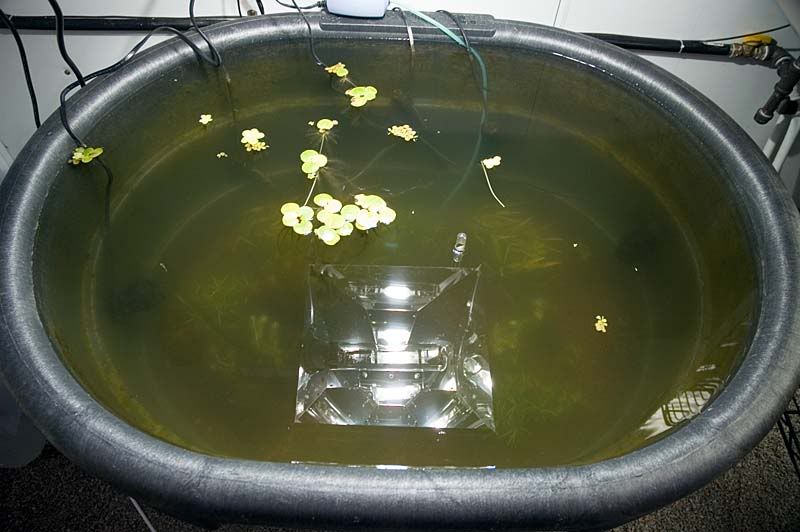 By the second month the cloudy water had turned to green water. I added some willow cuttings, which are said to help clear green water. They grew quite well, but the algae was undeterred.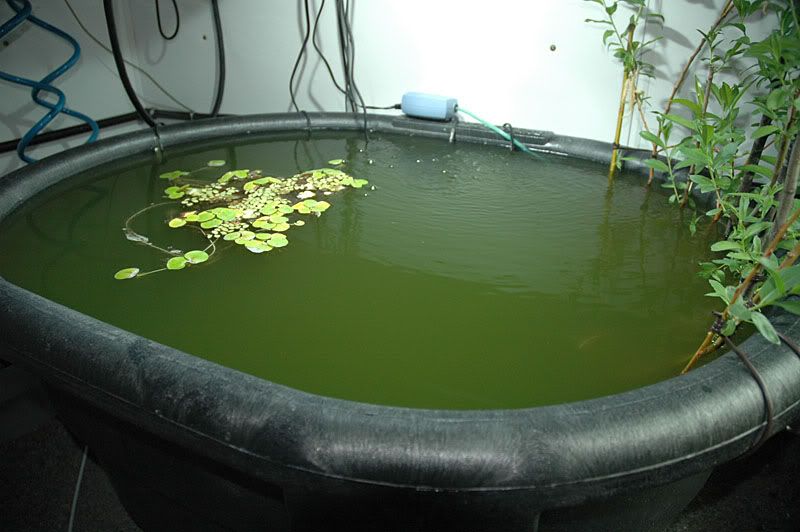 I finally broke down and added a 15w UV sterilizer. Within 5 days the green color had disappeared, but the water was still a very cloudy gray color. Over the following few weeks the water gradually cleared, but then hair algae reared its ugly head. It grew all over the tank walls and on some parts of the plants. I decided to dose the tank with hydrogen peroxide. Over the next few days the hair algae disappeared, which brings me to my current state, algae free!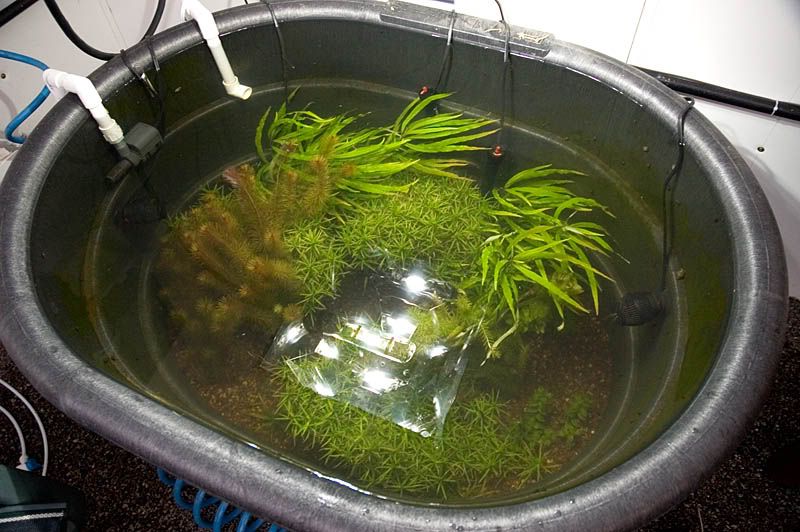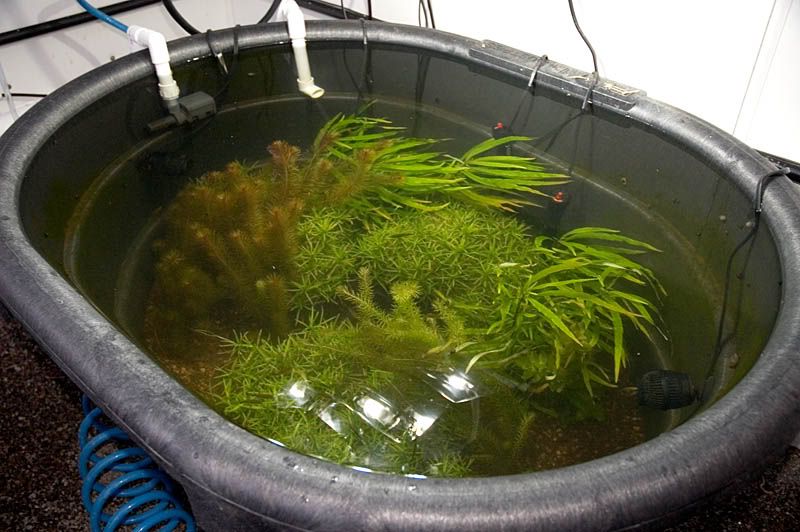 I don't know how long it will last, but for the moment all is well. I'm hoping I can eventually remove the UV sterilizer, but I'm leaving it on for now. I'm guessing these algae problems stem from both the newness of the pond, and all the sun it gets. I've got it under 60% shade cloth now, and it should be shaded by taller greenhouse plants eventually.
A few tank specs:
76-82°F, 4 dKH, 4 dGH
2 Koralia Nano 425 powerheads, Maxijet 1200 to UV
No other filtration
Maybe 30? Tetras fed twice daily
Do you guys think I'm on the right track? Is there anything else I should be considering?