Discussion Starter
·
#1
·
Well after viewing the thread up top, and a lot more in here, I've decided to give this a go. This thread will be a copy and paste from my other journal, but I would welcome comments here as well since I know there's members on here who aren't on the other and vice versa
Wish me luck!
My parts list!
Scissors
Clear Plastic large bin
Shoebox size bins
Topsoil
Light Timer
Humidity Meter
Water
Lights
Some time
Well I needed some space, so I got rid of my moss growout which wasn't doing anything but growing algae...
Then I got myself a plastic bin from walmart ($16.77)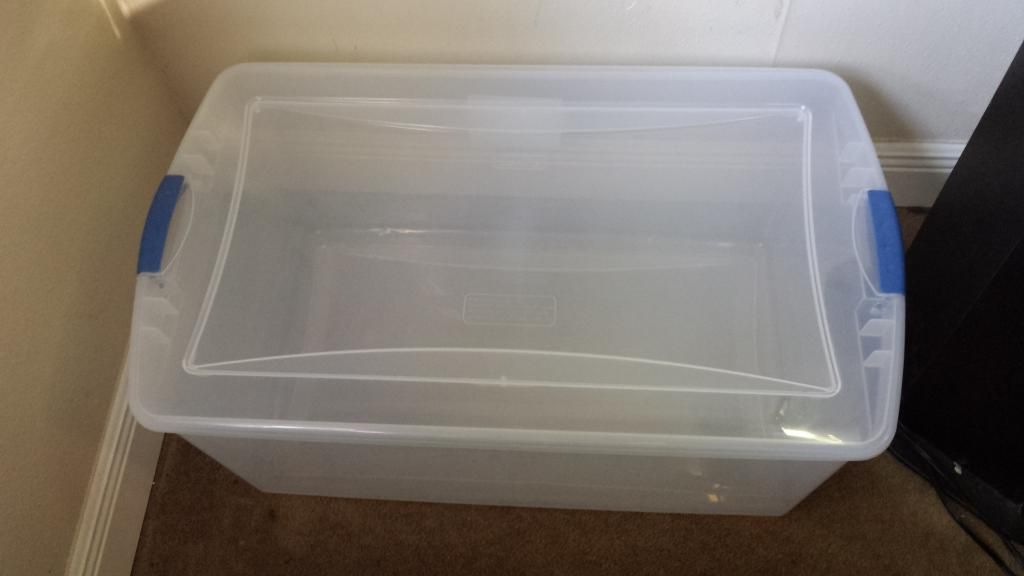 And I def took the humidity guage idea to heart($5.97 @ Petco, I could have gotten cheaper on ebay, but I'm impatient today....)
Drilled many many holes, used a pair of nail clippers to take care of the ugly hole blocking plastic that happened with many of the holes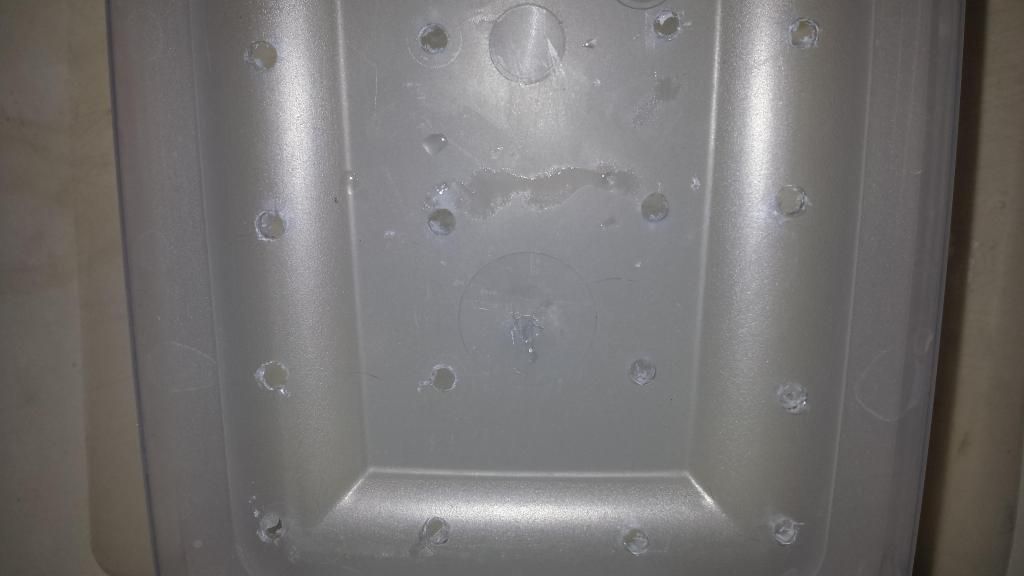 Cleaned out the bin in the bathtub
I then took the lids that came with the shoe boxes and cut them to act as free dividers for multiple species (plus they're free since they came with the box!)
Fill up the dirt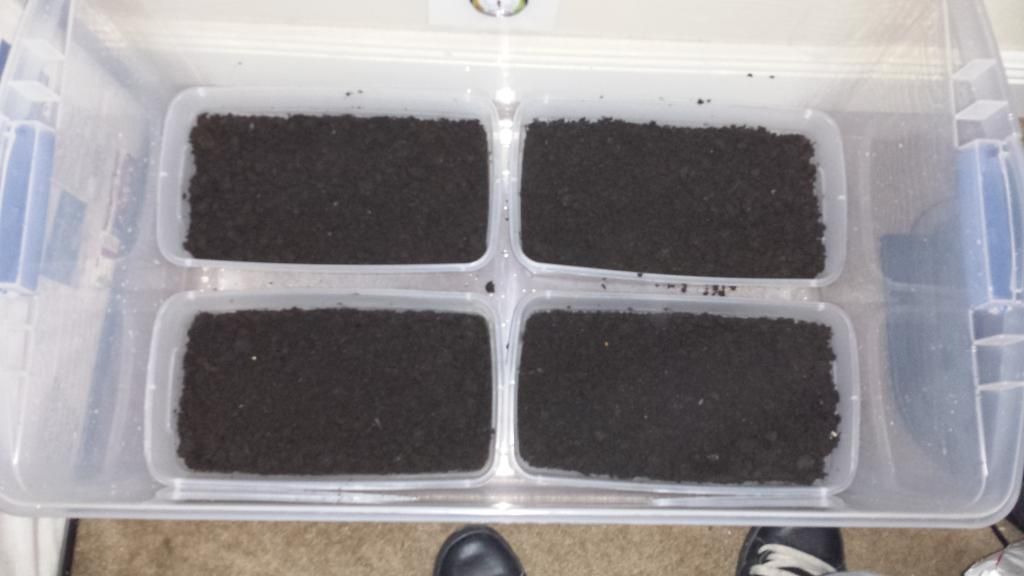 Get your hands dirty and have fun
Add water, I've added about 4 gallons here, also added dividers...I've now reduced about a half gallon of water out of the setup since the soil seemed to be super-saturated this morning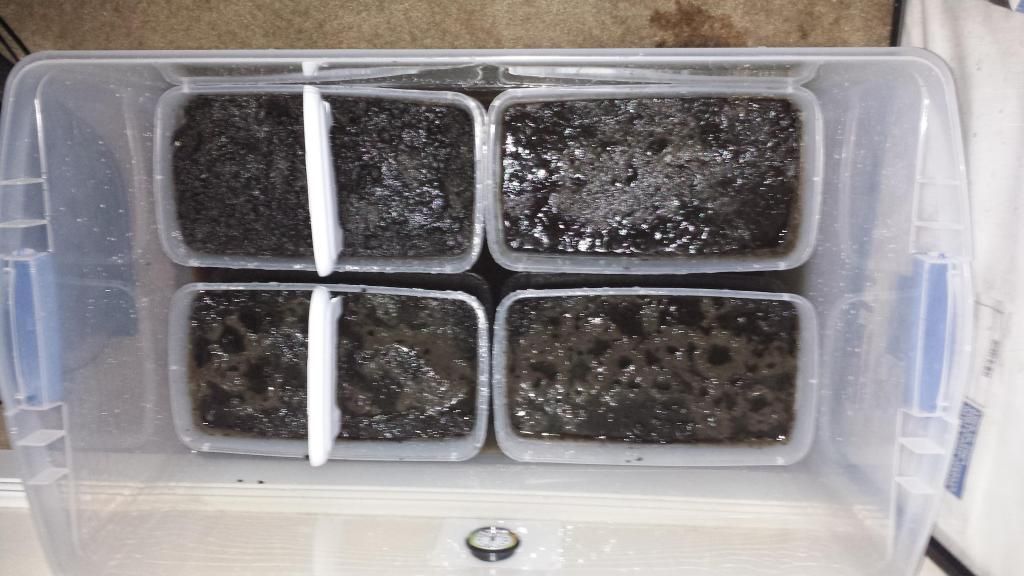 Added the lights -- These are the walmart plant lights that they have locally, they seem to be doing the trick so far (I had these laying around, I'm planning on adding a few more possibly, IDK yet)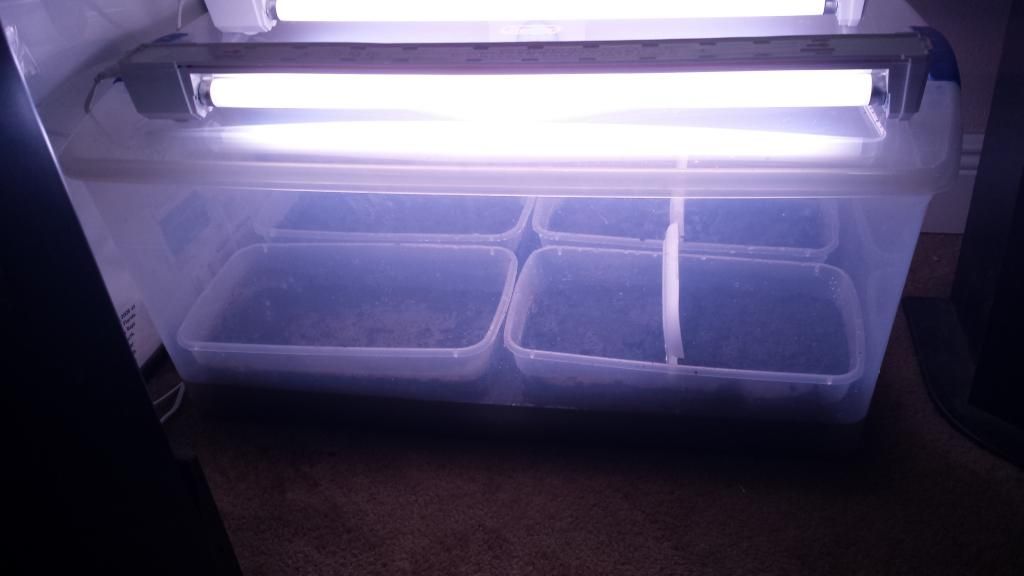 Humidity showing about 95% about 2 hours after letting the lights run and closing the top, checking everything tonight, plan on adding a few plants tomorrow!
UPDATES FROM TODAY
So everything seemed stable, I've worked plants into 3 out of the 4 bins now.
Humidity was at about 92% when the photo period started, I added a bit of dirt to the bins to take care of the settling/saturation and then reduced the water just a hair, I'll be watching the dirt over the next few days to see if I should add a bit of water back or not, currently the water is approx. 1.5-2" under the surface of the soil.
Found some decent looking HC at the LFS (was very surprised to see that) bought a planter worth and got it in there. Here's hoping it takes off
Also found some pigmy chain sword, I've wanted to try these guys in the past but have had no room in any of my tanks, so I said why not and decided to go to town with the planter, here's hoping I get some runners
Also decided to try some rotala macrandra japan red in this bin as well.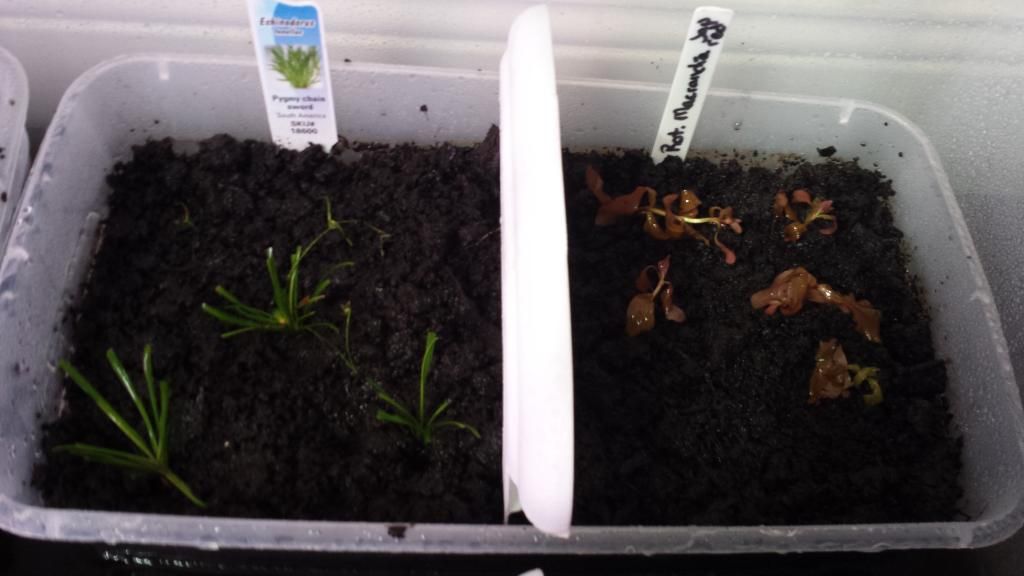 Some Moneywort and some CW Green, they're small but who knows, if these guys don't work out I'll transplant a bit from my bigger tank, or if they work out maybe I'll transplant some red or bronze over from one of my submerged tanks into the empty bin
Full bin shot as of about 20 minutes ago. I may open up to mist the plants down in a few days but that will be it, going to try to run this guy sealed for 72 hours and then open for gas exchange and mist and then close.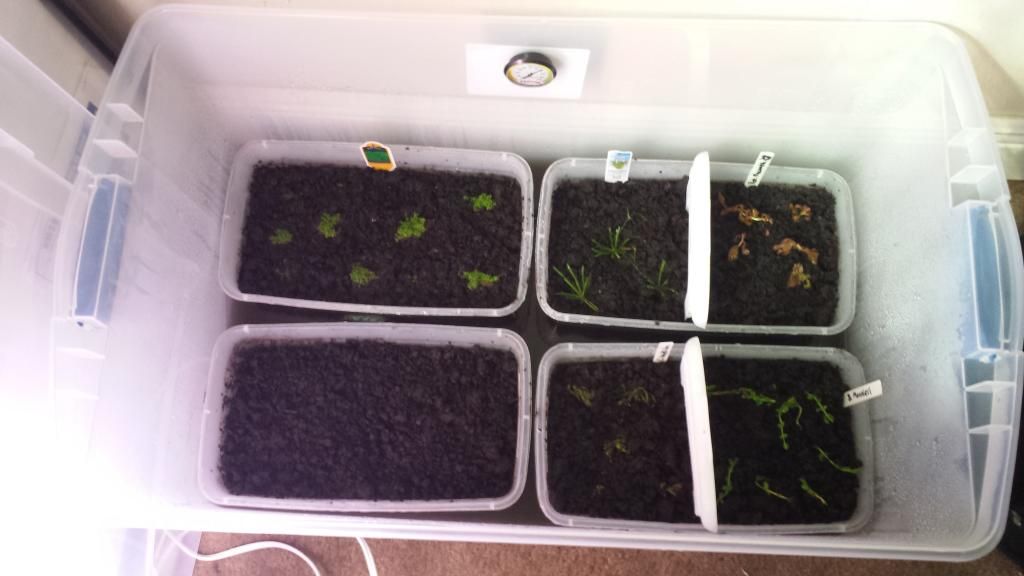 Comments and suggestions are always welcomed
Thanks for dropping by, be sure to subscribe since this will be quite easy for me to update versus a lot of my tank journals.