Discussion Starter
·
#1
·
Heya guys and girls. So I've gone through alot of phases with different planted aquarium styles. I've done Iwagumi'ish, nature aquarium and now I'm trying my hand at dutch. It's proven to be much more difficult to make look right than I originally though but things are off to a decent start so far. So anyway, without further adieu here's some specs+pics;
Tank
- ADA 75-P
Lights
- 2x Coralife T5-HO, ~ 120 watts
Substrate
- ADA Tourmaline BC and Clear super on the bottom with Eco Complete (~60lbs)
C02
- Pressurized ~5bps
Flora
- Limnophila Sessilflora, Limnophila Aromatica, Ludwigia Ovalis, Ludwigia Sp Red, Bacopa Carolinia, Rotala Nanjanshen, Arthraxi Hispidus, Staurogyne sp porto velho (not healthy
) Alternanthera Reinicki, and a couple others that I forgot what they were called. Also....apologies for the horrible spelling on some of those
Fauna
- 18 Green Neon Tetras, 3 SAE's, 1 Ottocat, 5 Crystal Red Shrimp (Not breeding yet : /) and POND SNAILS >:/
Humble Origins - First day of planting. No real arrangement, was just trying to get the plants out of their shipping containers and into water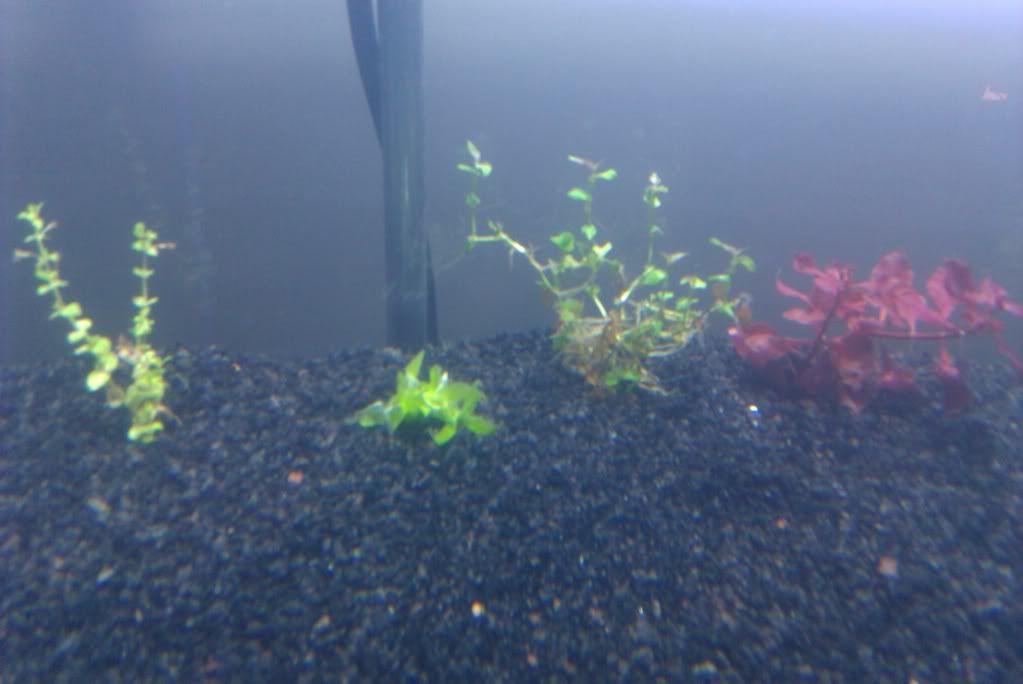 After filling in and growing a bit, again, not really in a proper lay out yet.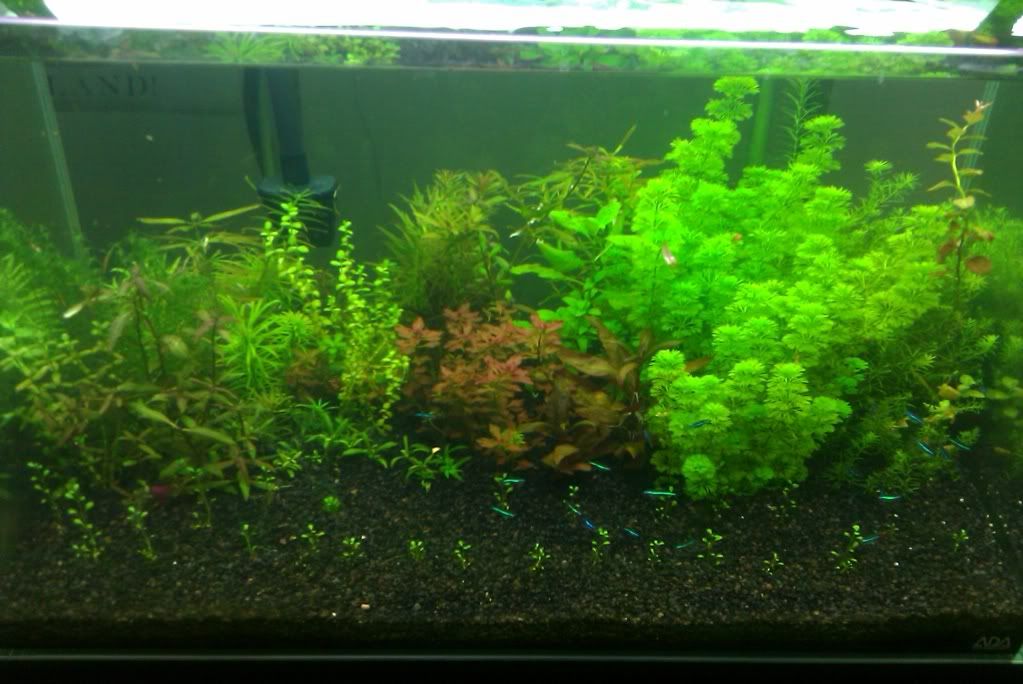 Finally took the time to rip everything out and plant things in some sort of order/layout.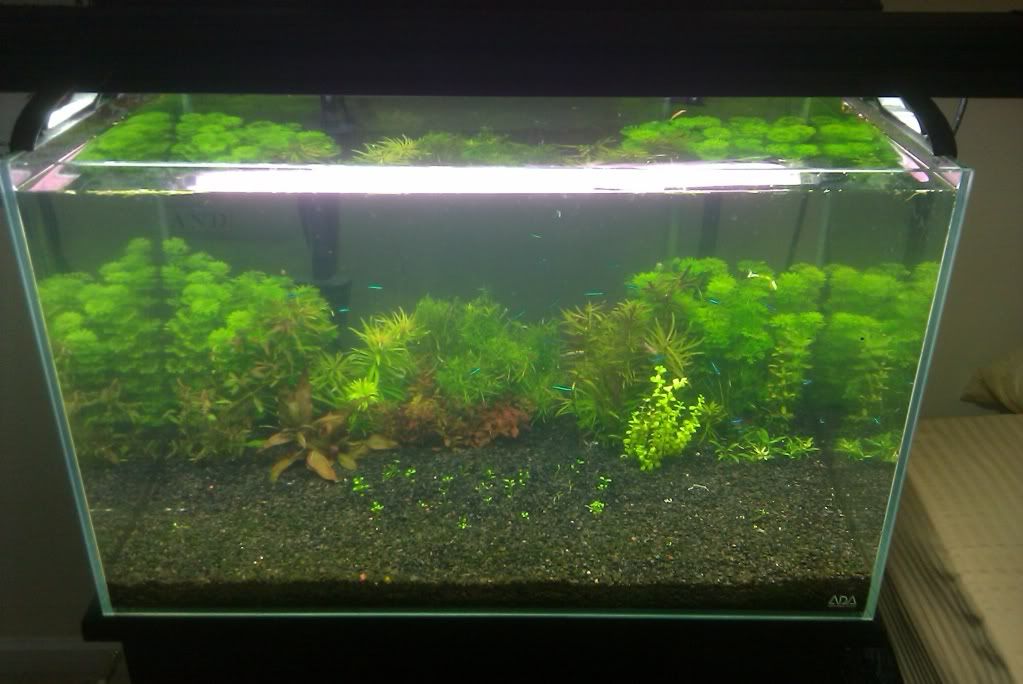 And finally, today after a water change, small trim and a little cleaning. Finally starting to take shape and not look like dog doo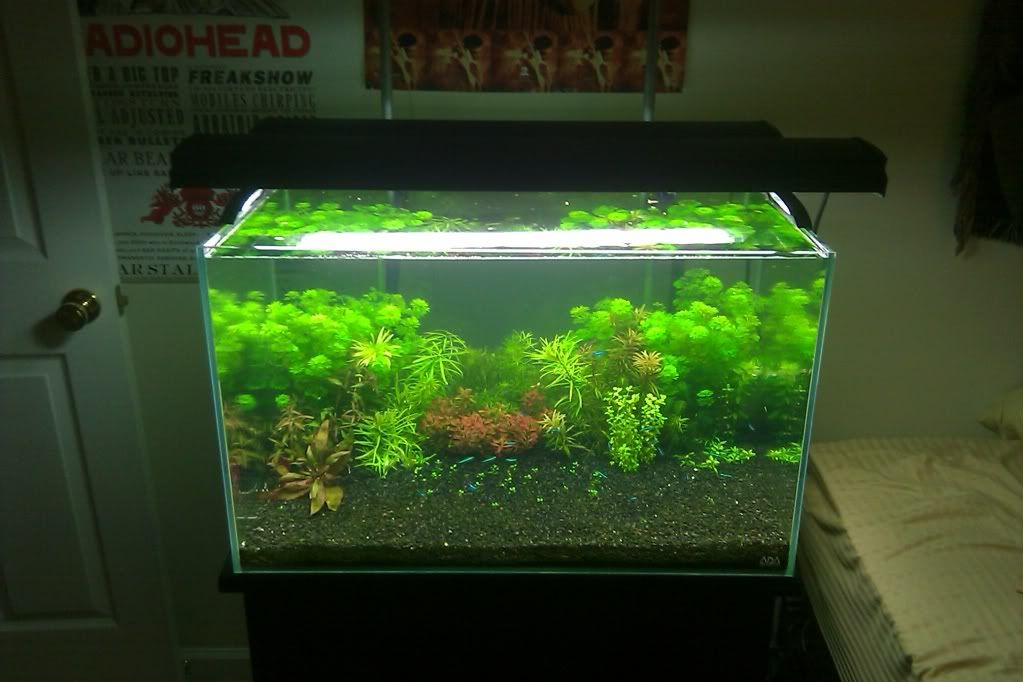 I have Eloacharis Belem coming soon to replace the Glosso. It simply is refusing to grow : /.
Also would really like to replace the rotala nanjanshen behind that red ludwigia in the middle but can't decide on a plant. Any suggestions?
What do you guys think? Ideas for better plant arrangement/choice? Should look heaps better once it has a proper foreground.
Thanks for looking