my neglected garden
Hi this is my 72gal tank. its been a pain trying to get it to grow but when i leave it alone it comes out like this.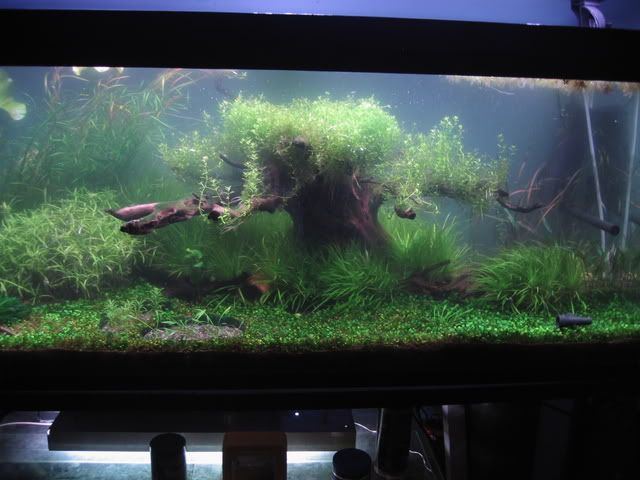 tank specs: 4x54watt T5s 12000k, internal canister filter, pressurized CO2 at 15-20ppm, Dry NPK dosing and flourish
is the growth i'm getting due to my lights? comments are welcome.