After a few days of squinting at thumbnails of similar-looking plants, I think I've got most of these IDs right by now
1. Anubias barteri var. nana
2. Nymphaea micrantha (on the left)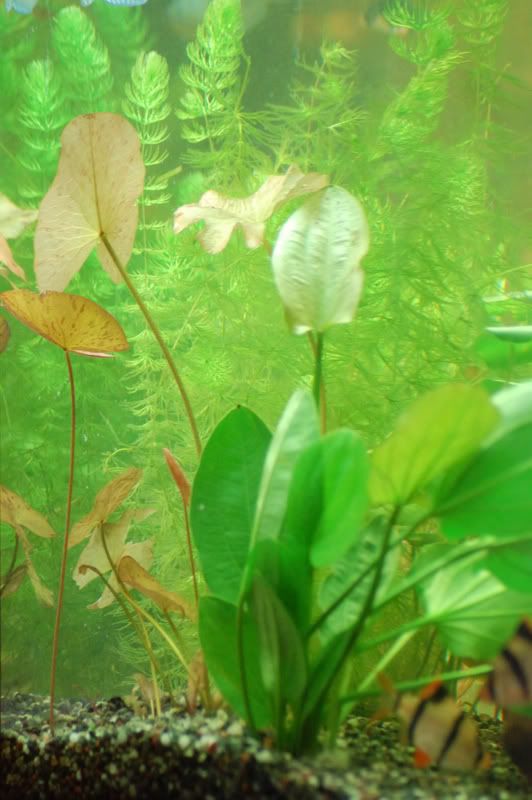 3. Hydrocotyle verticellata "Pennywort"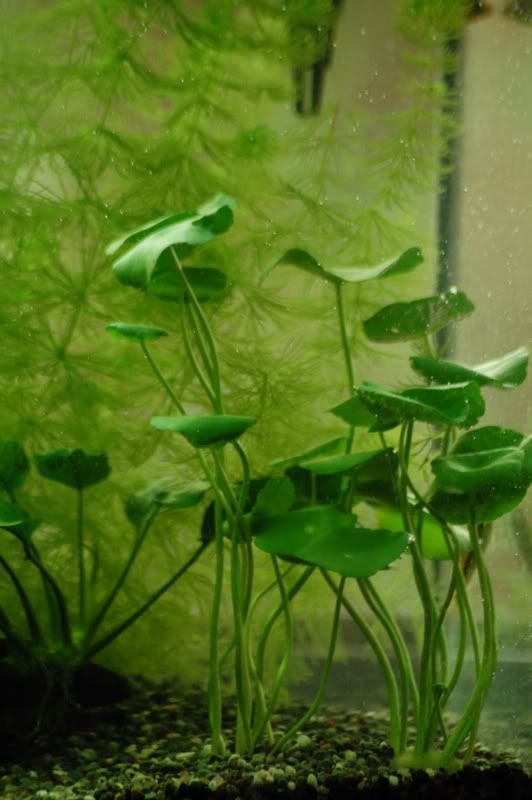 4. Hygrophila corymbosa "Siamensis"
5. Ceratophyllum demersum "Hornwort" or part of them anyway, they're all over. And yes, thats a tinfoil barb, I have six of them in this 45G long tank. I'm giving them to a naturalist friend of mine soon to put in one of his many ponds *grumble* *grumble* LFS mislabelling their plants and fish *grumble* *grumble* [smilie=e:
[IMG]http://i276.photobucket.com/albums/kk38/mumbakki_photos/withTB.jpg[/IMG]
6. Echinodorus cordifolius?
This one's new leaf made like the Nymphaea and is shooting for the surface
...in a race with these two Nymphaea and another Echinodorus. They'll probably lose to the Nymphaea though heheh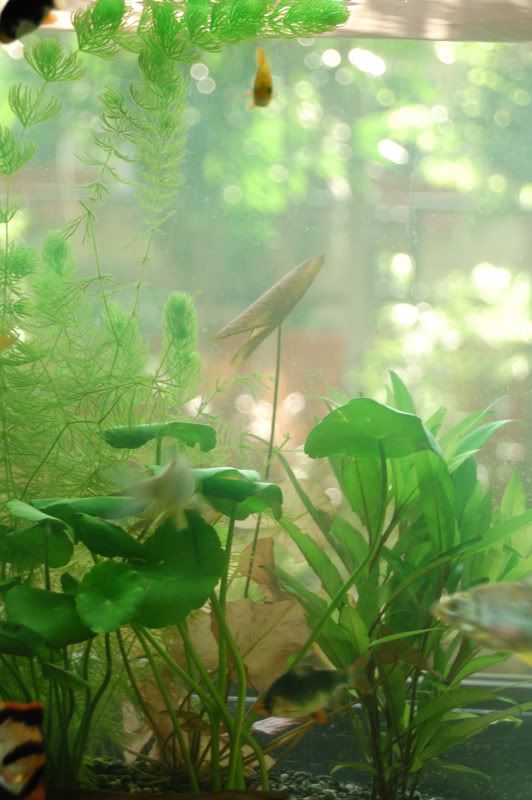 7. Vallisneria americana natans "Straight Vallis" (picture taken from behind the tank, the "bad side" which has flecks of white paint as this is a 3rd-hard tank and at which I have to look through a brown-tinted window)
Macro shot: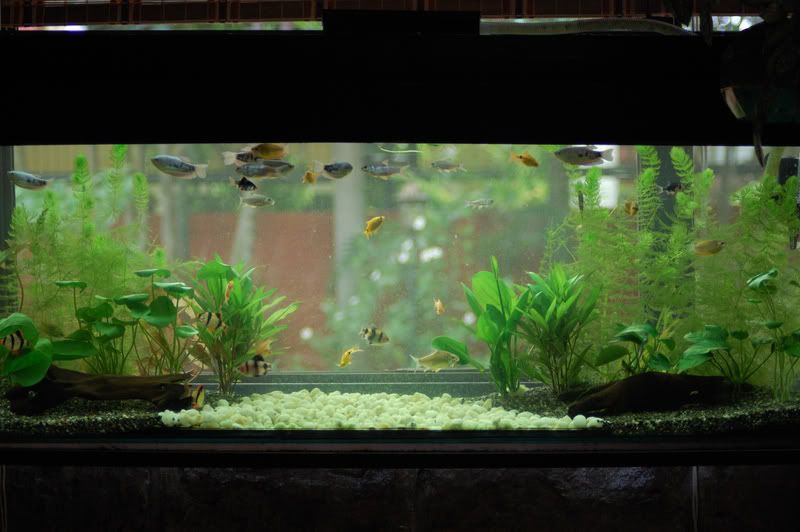 I'm just waiting for more of the same substrate to arrive at the LFS then I'll make the white part narrower and add a lot more plants to the sides
Unfortunately they're planted in tiny pebbles, didn't know I could use silt/clay for better plant growth, I hope I can make up for this with ferts. This is my first planted tank set up only weeks ago I've made some beginners mistakes